Mission & Values
---
Food Forward fights hunger and prevents food waste by rescuing fresh surplus produce, connecting this abundance with people experiencing food insecurity, and inspiring others to do the same.
The Problem
In California, 1 in 5 households are food insecure, a rate that is likely rising as COVID-era nutritional aid benefits continue to expire. At the same time, an astounding 38% of the food produced in the U.S. is unsold or uneaten, amounting to an annual loss of $444B to the economy. As wasted food decomposes in landfills, it produces methane, contributing to climate change that disproportionately impacts low-income and underserved communities.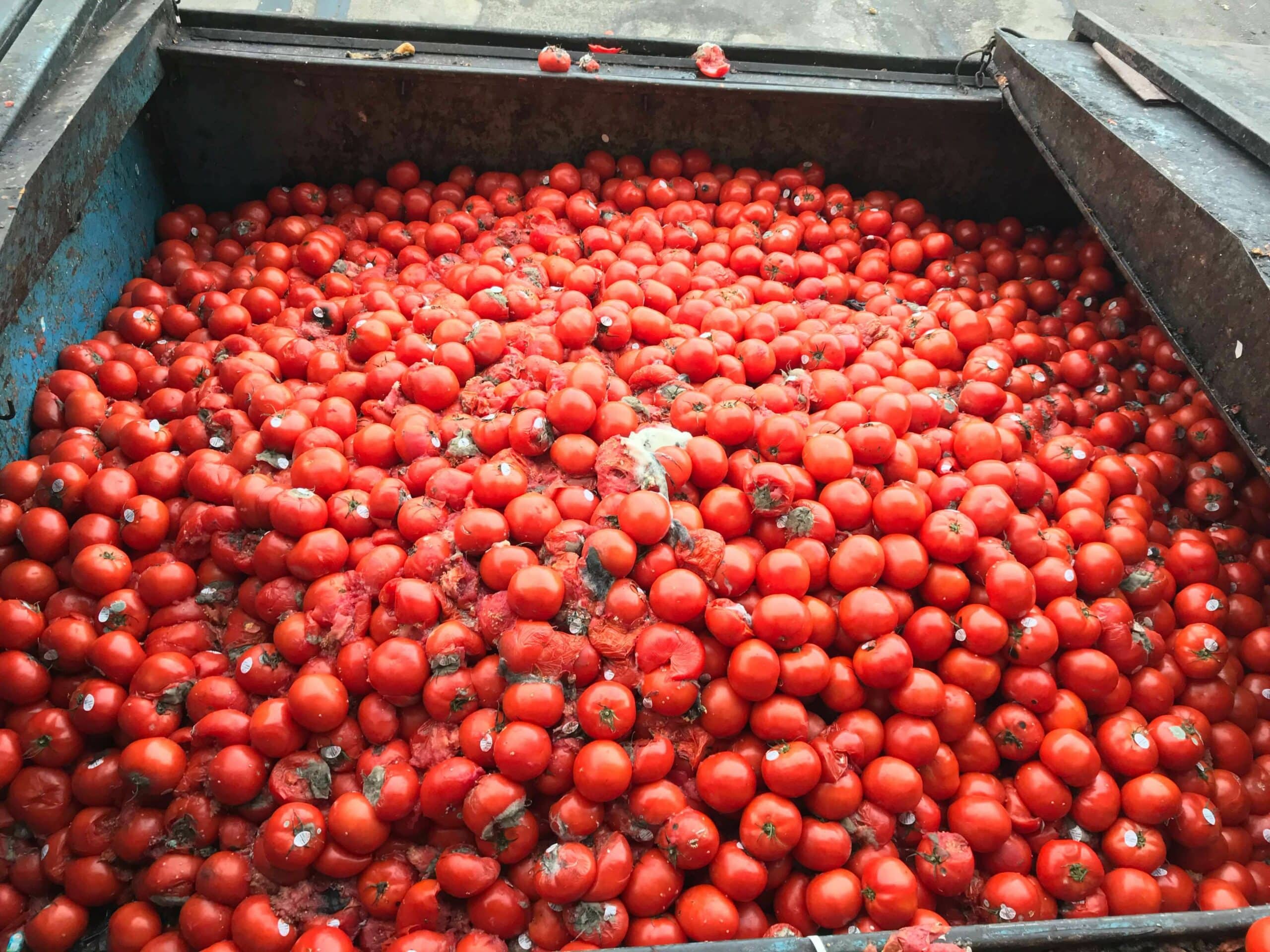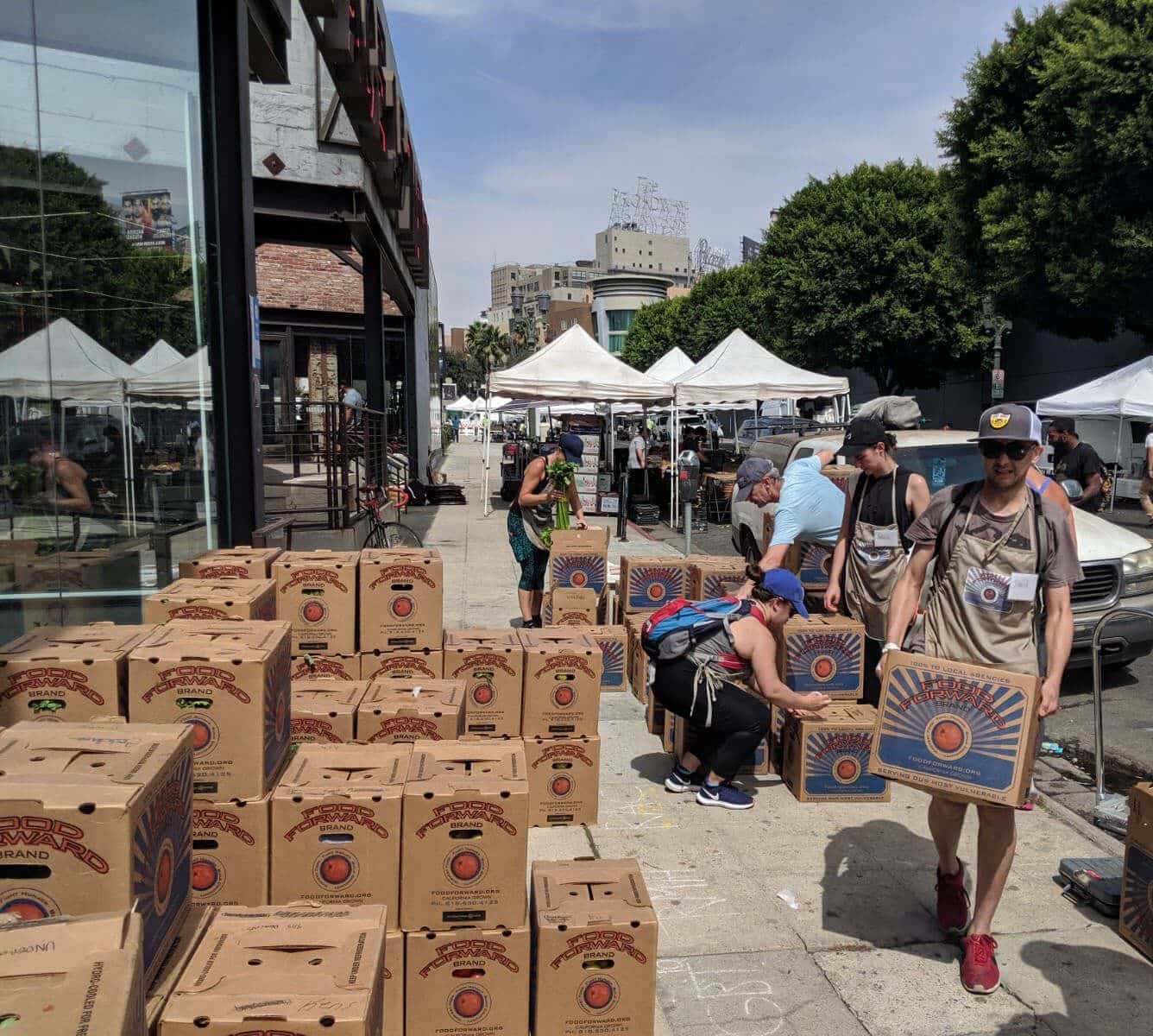 The Solution
Food Forward recovers surplus produce through three award-winning programs: the Wholesale Recovery Program and two volunteer-led Community Programs: Farmers Market Recovery and Backyard Harvest. More than 300 hunger relief agency partners across the region receive and distribute Food Forward's recovered produce to their clients, free of charge.
"Food Forward helped us get nutritious, fresh whole foods to these communities that would rarely be able to access it to begin with. They'd be priced out of it, even if they were able to get some."
Yuri Mitzkewich, Program Leader of Vegan Outreach
Our Core Values
Community Engagement
Working together, we inspire and are inspired by the people in the communities we serve.
Integrity
We are honest, accountable, and authentic in our words and actions.
Equity and Inclusion
We cultivate a diverse workforce that nurtures equity and inclusion.
Joyfulness
We embrace a creative, spirited, and fulfilling environment.
Food Justice
We share the abundance of fresh produce and prevent food waste because everyone deserves access to fresh and nutritious food.
FAQ
We rescue fresh and unprocessed surplus produce that would otherwise go to waste and donate it to hundreds of diverse nonprofit agencies serving individuals experiencing food insecurity.
We view the world through the lens of abundance, rather than scarcity, and bridge the gap between the two. Our three plant-based programs are delivered through a lean staff and thousands of volunteers.
Food Forward was founded by Rick Nahmias in 2009. He was out walking his dog and noticed the abundance of fruit on his neighborhood fruit trees going to waste. He canvassed a neighbor to try an experiment, and with only two volunteers and a single backyard, over 800 pounds of fruit was picked and donated to SOVA in Van Nuys.
Fresh fruits and vegetables are recovered and distributed across eight California counties that include Los Angeles and Ventura, along with six adjacent states and tribal lands.
More fresh produce comes through the Los Angeles region than any other part of the country and Los Angeles has more individuals experiencing food insecurity than any other county in the country.
Food Forward defines Food Justice as all individuals and communities, across all social, racial, and economic lines having equitable access and participation in the growing, selling, buying and consuming of fresh nutritious food.

Food Forward works to ensure Food Justice by increasing access to free fresh produce in communities experiencing food insecurity. This is accomplished through partnerships with hundreds of hunger relief programs who distribute our recovered fruits and vegetables, which reduce the health equity gap and empower stronger communities.
Food Forward's food recovery operations prevent 215X more greenhouse gases entering the atmosphere than our operations emits by redirecting surplus produce from landfills, which contributes to the mission of SB 1383.
You can give online today – click here!

If you prefer to donate by check, please make check payable to "Food Forward" and mail to:

Food Forward, Attn: Jen Cox, 7412 Fulton Ave. #3, North Hollywood, CA 91605.
If you are interested in donating stocks, bonds, or mutual funds; making a distribution from your IRA; or would like to discuss including Food Forward in your estate plans, please contact Jen Cox, Chief Development Officer, at [email protected] or 818-764-1022 x110.
There are so many creative ways we can work together. From event sponsorship opportunities and custom collaborative products to beneficiary campaigns and storytelling, we would love to connect with your team and explore the best way to bring a partnership to life! Please reach out directly to Allison Garlick, Strategic Partnerships Manager, at [email protected].
Our very generous donors are the backbone of Food Forward. Their donations cover the costs of our boxes, including hand carts, aprons, and hats that are used to supply over 150,000 individuals with their five daily servings of fruits and vegetables.