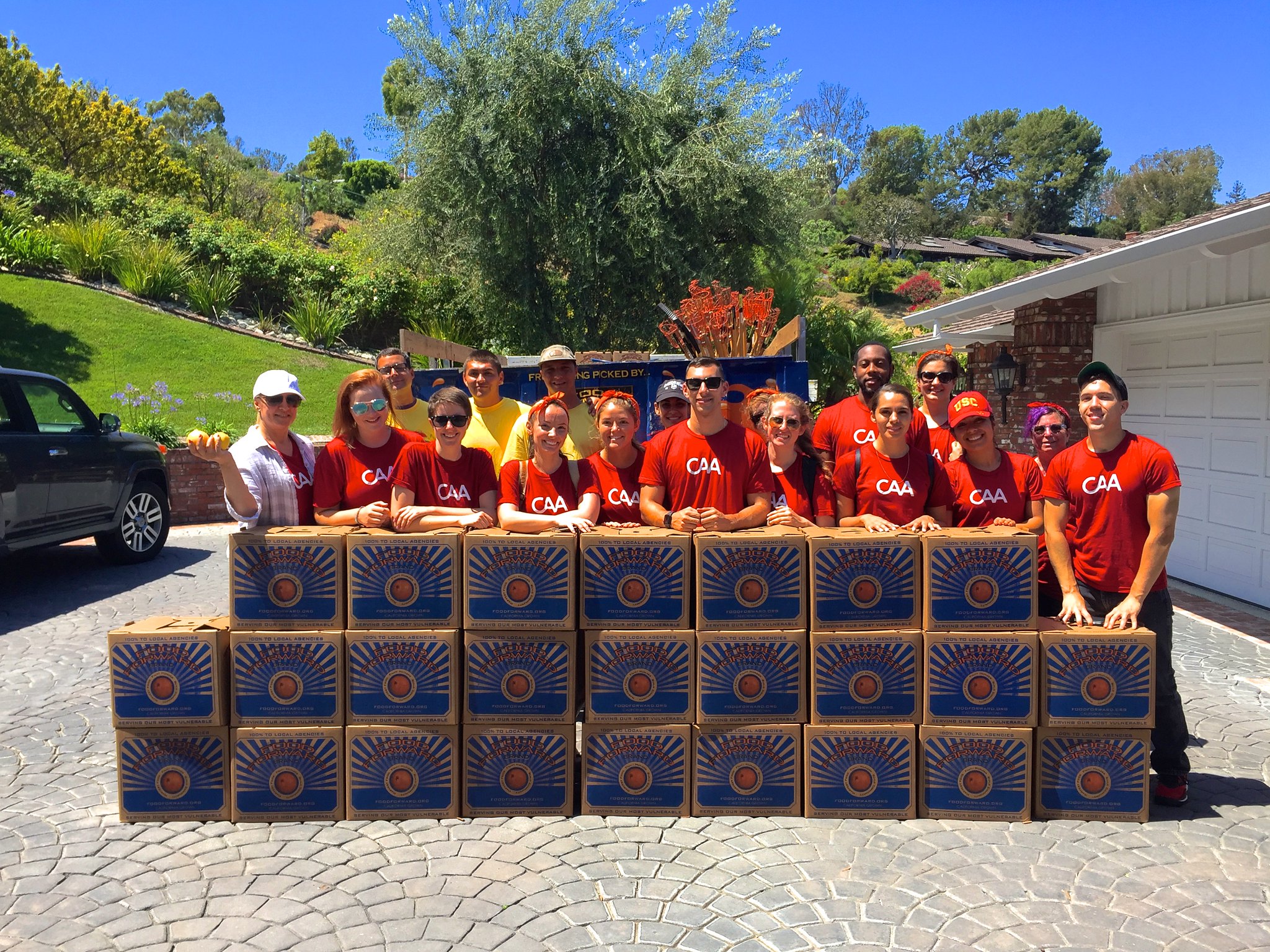 We proudly partner with corporations to deepen our impact in the communities we serve. We love to partner with businesses whose philanthropic goals align with Food Forward's mission, particularly in areas of sustainability, food access, healthy eating, and community building.
Why Food Forward?
Align yourself with an organization on the frontlines of the fight for food justice in Southern California! Let's work together to strengthen our relationships with the communities we serve, build awareness, and inspire meaningful engagement. Food Forward can offer a variety of opportunities to reach our wonderful audience of food justice warriors, environmental advocates, and foodies.
Ways to partner
There are so many creative ways to get involved!
Employee engagement
√ Host a "Food for Thought" educational event (great online option!)
√ Sponsor a customized employee volunteer day
√ Add Food Forward as a beneficiary to your employee giving program and/or your employee volunteer hours fund
√ Host a "Giving Day" fundraising campaign
Brand partnerships
√ Adopt a farmers market glean or community harvest
√ Sponsor a Food Forward signature event, such as the Spring Melt, Harvest Change, or LA Fruit Share
√ Work with Food Forward to brand a new product that shows your commitment to addressing food insecurity, like the award-winning collaborative Smog City Kumquat Saison
√ Name Food Forward as a charitable partner in product sales
√ Partner with Food Forward through 1% For The Planet
Let's discuss opportunities that help achieve your charitable giving and marketing goals. For more information, contact Jen Cox, Chief Development Officer at jen@foodforward.org.
Food Forward is grateful to our corporate sponsors who support us through a variety of partnerships and charitable grant programs.

Sign Up For Our Newsletter