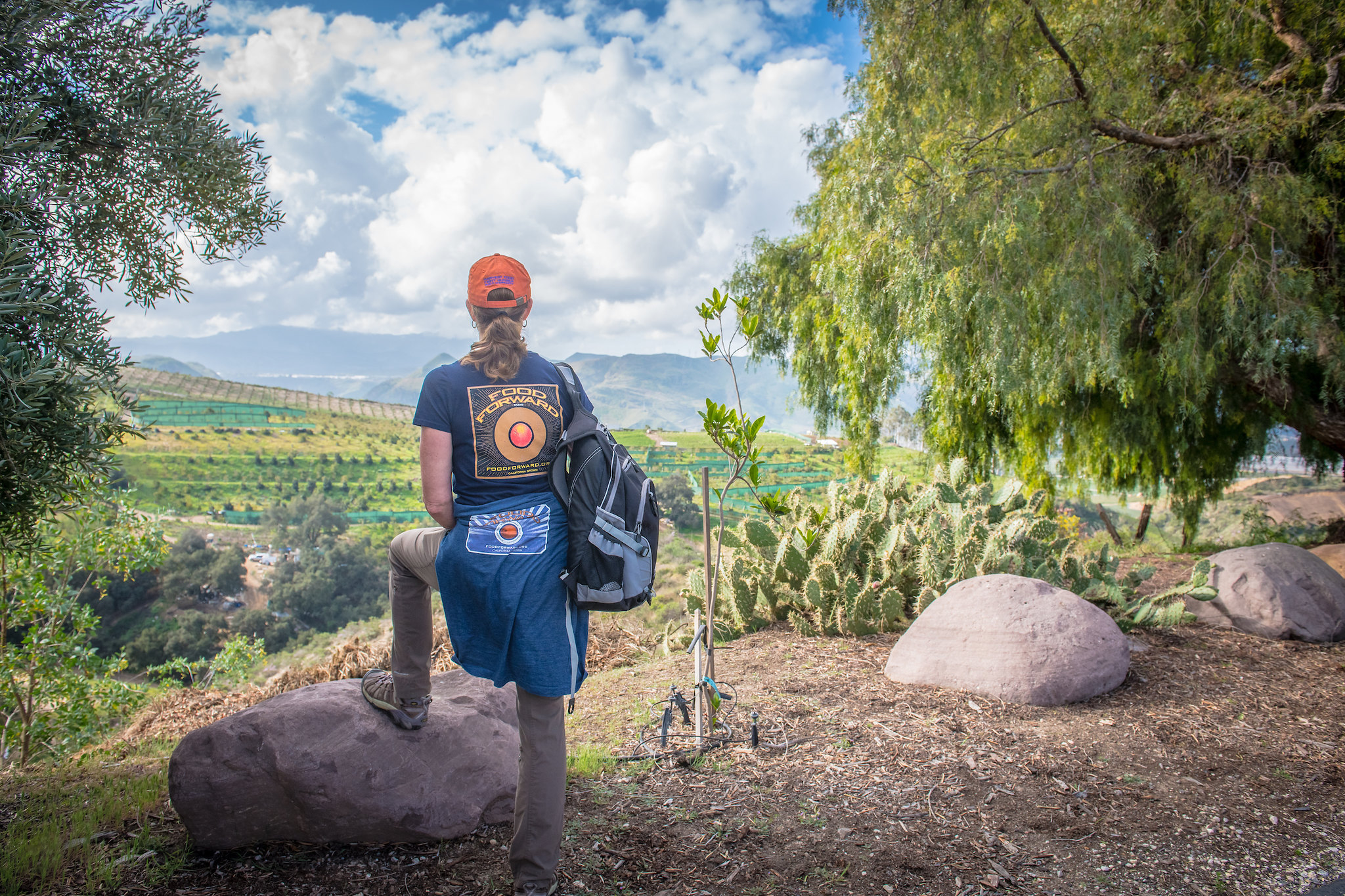 Every dollar you donate provides 80 servings of nutritious fruits and vegetables to people experiencing food insecurity. Together, we have rescued and distributed more than 320 million pounds of fresh produce. That's one billion servings of high quality, nutritious fruit and veggies that would have otherwise gone to waste. Thank you for your support of Food Forward!
To learn more about Food Forward's impact, see our latest annual report here.
Contribute online
You can make a donation by credit card here! If you're able, please consider making your gift a monthly donation — our fantastically fruitful group of monthly supporters ensures a steady stream of support that we can count on to help us consistently serve those experiencing food insecurity.
Contribute by mail or ACH
Make checks payable to Food Forward and mail them to:

Food Forward
7412 Fulton Ave. #3
North Hollywood, CA 91605
Attn: Jen Cox, Chief Development Officer
Please contact [email protected] or call 818.764.1022 ext. 110 for information to make an ACH or wire transfer.
Gift stocks or appreciated securities
Have you held stocks, bonds, or mutual funds for over a year that have done well, and you've hesitated to sell because of capital gains tax? If you donate your unsold securities to Food Forward, you may be able to take a charitable deduction for 100% of the value. For information on making a transfer, contact Chief Development Officer Jen Cox at [email protected].
Legacy gifts through planned giving
Make food justice a part of your legacy and help us share the abundance for years to come. A planned gift is a great way to support Food Forward as we work to sustain our impact for the future. Whether naming Food Forward in your will or trust or designating us as a beneficiary of your retirement plan or an insurance policy, we encourage you to consult with your financial advisor about all of the potential benefits to you and to Food Forward.
If you'd like to contribute to Food Forward through your will or trust, you may include wording such as: "To Food Forward, a nonprofit corporation, EIN #90-0678872, with address at 7412 Fulton Ave., #3, North Hollywood, CA 91605, I leave [NN% of my residual estate], [the sum of $NNNNN], [my residence located at NNN], or [n shares of NNN stock]." Please contact Jen Cox for more information on planned giving. If you've included Food Forward in your plans, please let us know here.
Qualified distributions
If you are age 70½ or older and required to take a distribution from your Individual Retirement Account (IRA), a gift from your account may provide the most significant tax savings of any charitable contribution. Please consult with your tax advisor about this easy way to support Food Forward!
Employee matching program
Please check with your employer to see if they offer a matching gift program! We're happy to help with any additional information your company may need.
For other ways your company can support Food Forward, visit Corporate Partnerships + Events.
Support Food Forward while shopping
Supporting Food Forward can be part of your everyday shopping experiences, too. Choose Food Forward when you shop through Amazon Smile, or donate your cash-back from the Giving Assistant portal.
CORPORATE PARTNERSHIPS + EVENTS
---