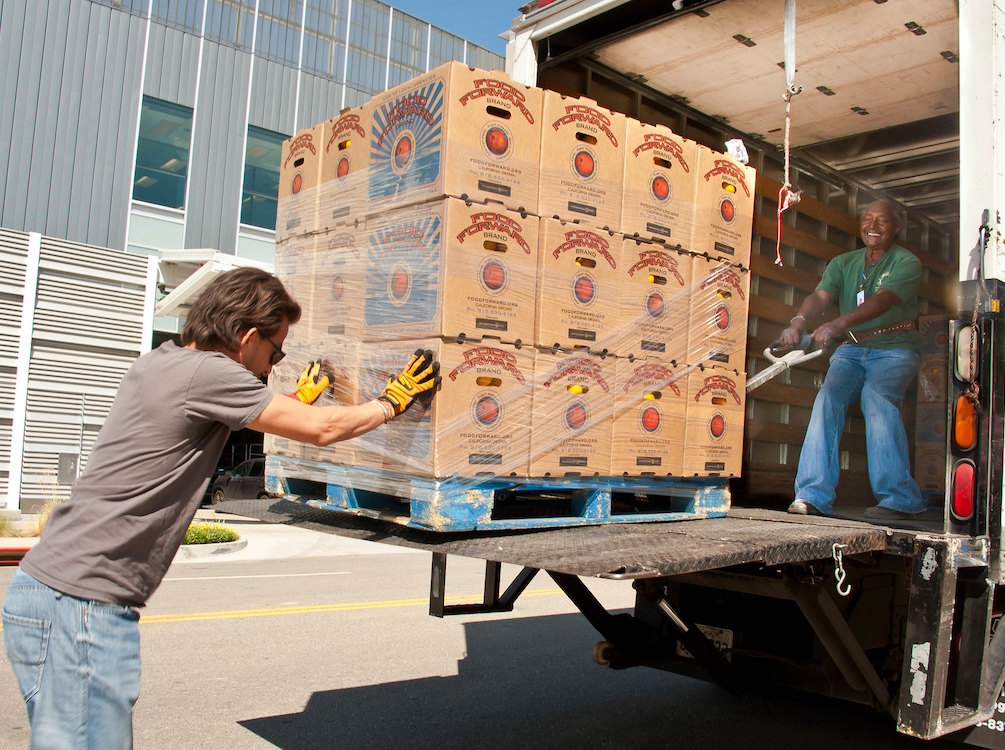 Partner with us
Food Forward is proud to support organizations with hunger relief programs across the social service sector. We donate whole fruits and vegetables to nonprofits in Southern California, free of charge. If you are interested in receiving donations of surplus produce on an ongoing basis, please ensure you meet the following criteria:
1. Your organization has nonprofit status*
2. There are no barriers to individuals seeking access to produce, including financial cost, exclusions, or any other requirements.
*If you do not have nonprofit status and are providing free food for the benefit of your community, please reach out to Michele Chase, Agency Relations Partnership Supervisor, at michele@foodforward.org for more information before submitting the intake form. 
Get in touch
Please fill out this form to get started, and we will be in touch soon! Based on your organization's needs and capacity, we will work with you to determine the schedule and location of your donation pickups.
Sign Up For Our Newsletter