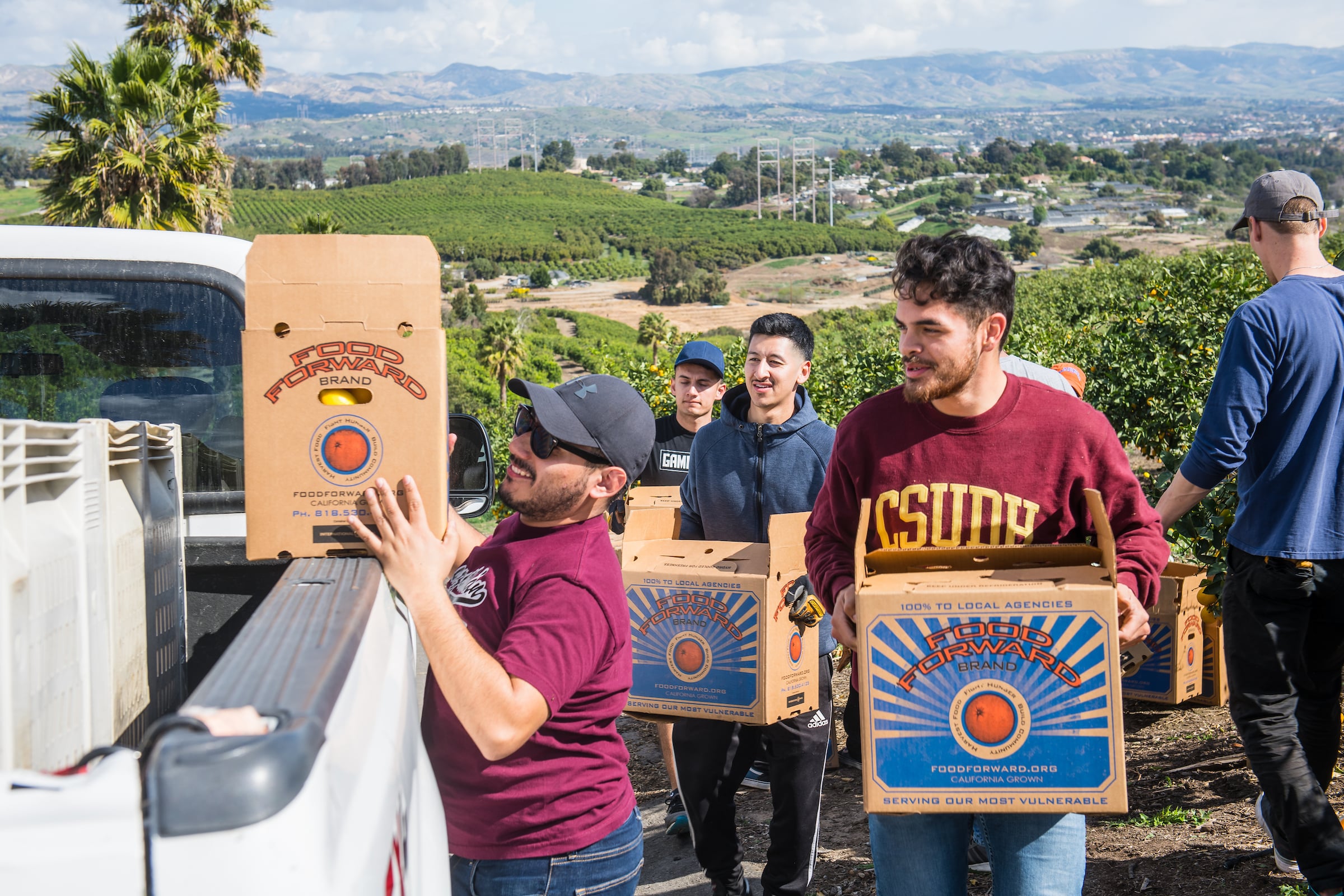 Bring food recovery to your community!
Thinking about starting a gleaning project in your area? We've got you covered. Collecting surplus food often requires four components: a source of produce, basic equipment and technology, a hunger relief agency to distribute the food, and people to do the work! Our guides for these four areas, plus an organizational overview of Food Forward, contain questions and tips to help you determine the focus and scope of your project. Gleaning projects can (and should!) look different based on your context and resources, so explore what works for you.
Though we unfortunately do not have the capacity to individually support those who are starting new gleaning projects, we hope these booklets will guide you along the way!
Sources of Produce: What's a gleaning project without a source of food? Learn how to find, incentivize, and evaluate surplus food in your community.
People: Every project needs people to do the work! Read more about the roles that gleaning projects often require and how to build an engaging volunteer experience.
Equipment and Technology: No matter what size, gleaning projects usually require at least a box or two! Explore the types of equipment and technology that may be helpful for your work.
Agency Partnerships: Often, gleaning projects rely on local hunger relief agencies already working in the community to distribute the food they recover to people. Learn how to create strong agency partnerships that best serve everyone involved.
Organizational Overview: Take a look at how Food Forward has grown over time and how our three food recovery programs operate today.