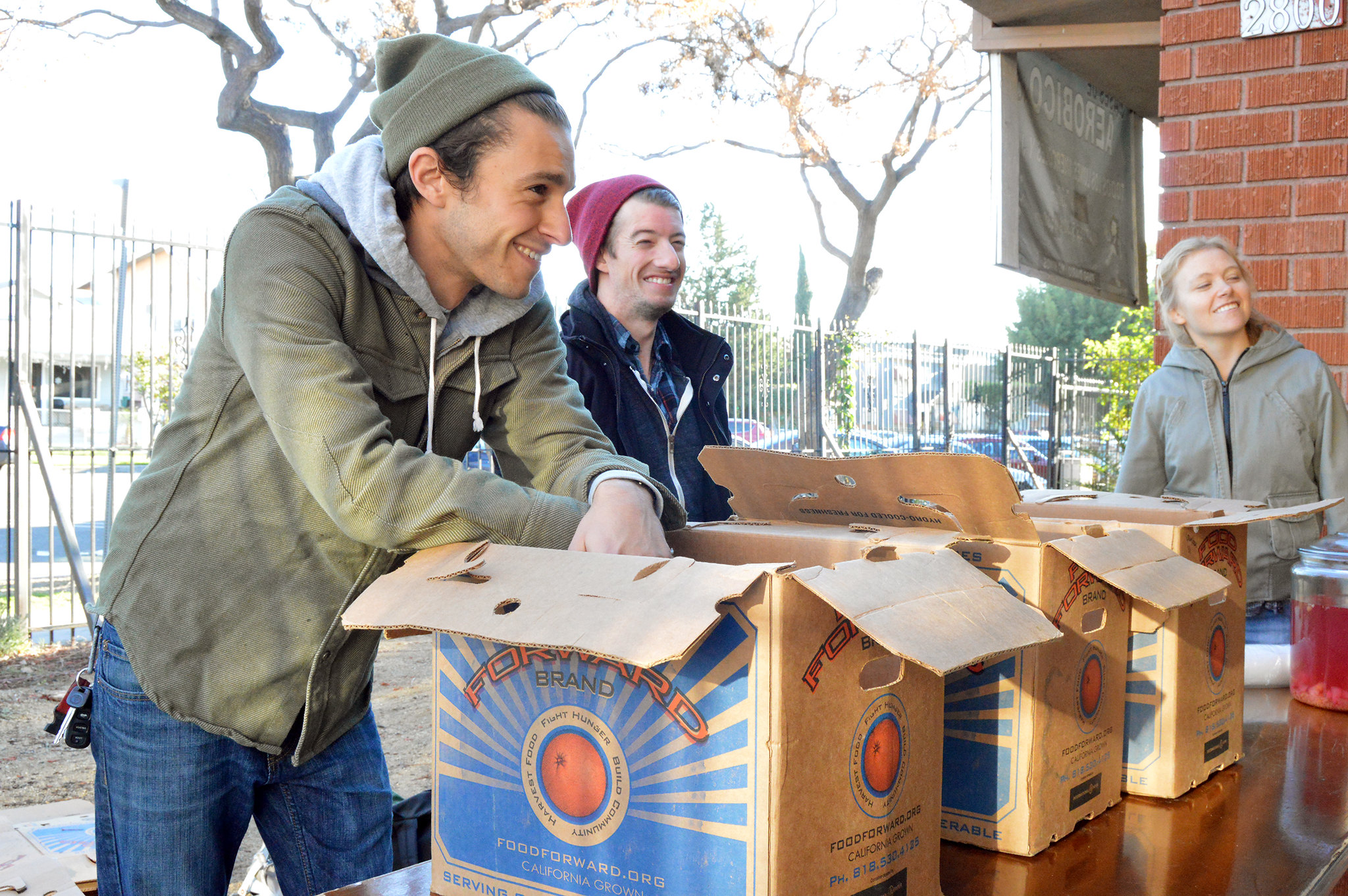 Where do our recovered fruits and vegetables go?
11% of our neighbors in Southern California face food insecurity and don't have reliable access to enough healthy food. This statistic represents individuals from all walks of life who face numerous barriers to this basic human right. Unlike a traditional food bank, Food Forward connects the surplus produce we recover with other nonprofits who distribute food to their communities. With the help of our partners and through our Produce Pick-Up program, Food Forward helps feed millions of people across Southern California and beyond with recovered fruits and vegetables.
---
Hunger relief organizations
We partner with many of Southern California's best hunger relief organizations—over 350 of them, to be exact. Via these direct service agencies, several hundred additional agencies receive free Food Forward produce. Our donations of fresh fruits and vegetables are used to create hot meals, fill grocery bags, stock food pantries, provide on-site snacks, and more. Hunger relief organizations never pay for produce from Food Forward, freeing up funds to provide much-needed services and programming for clients. The fruits and vegetables recovered by Food Forward reach people across virtually all social service sectors:
Food banks
Homeless outreach
Domestic violence shelters
Transitional youth homes
Veteran services
After-school programs
LGBTQ+ teen/adult/senior services
Programs serving people with disabilities
College student assistance programs
And many more!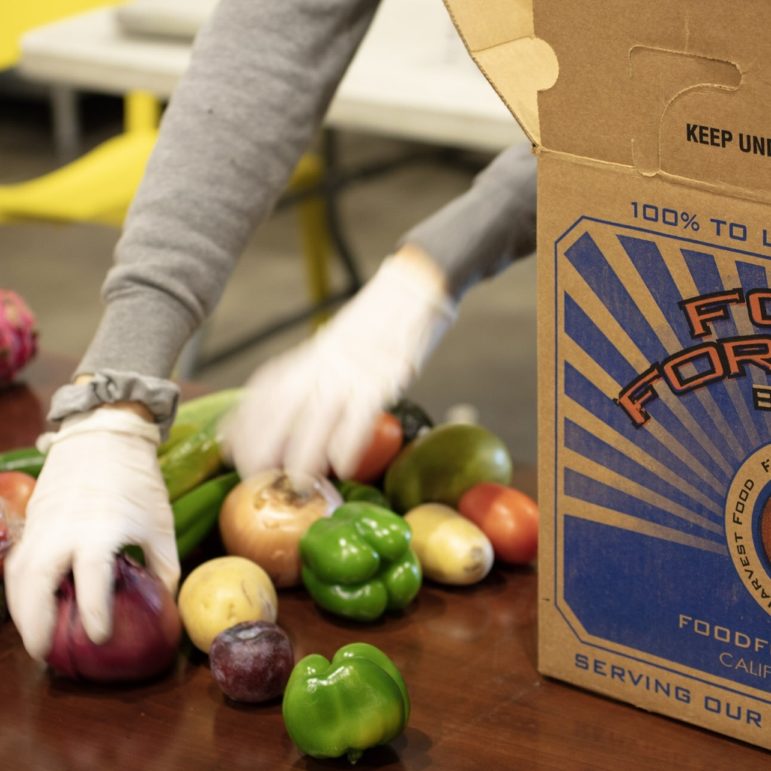 "Thanks to Food Forward produce donations, we have been able to triple the quantities of food received… Many families come week after week, and express gratitude for the quality of nutritious produce they get to take home." – Seeds of Hope, Hollywood/Echo Park
Produce Pick-Up program
Food Forward's direct service model, the Produce Pick-Up program, provides free fruits and vegetables to community members at regular events. Built on strong partnerships with local nonprofit organizations, such as the Social Justice Learning Institute and Watts Labor Community Action Committee, our Produce Pick-Ups are designed to meet the needs of each specific community. At each event, 8,000-15,000 pounds of recovered wholesale fruits and vegetables are delivered to the event site and sorted by staff and volunteers for quality. In just a few hours, the produce is distributed for free to anyone who needs it, either through a market-style setup or in pre-filled grocery bags. The Produce Pick-Up program allows Food Forward to better serve communities that have limited access to food banks and other food assistance programs.
MEET THE AGENCIES WE WORK WITH
HEALTHY FOOD ACCESS IN WATTS

Sign Up For Our Newsletter