10.31.18 — Did you know that there are state and federal laws that protect food donations? Read on to find out more about the Good Samaritan Food Donation Acts that encourage food recovery work like ours!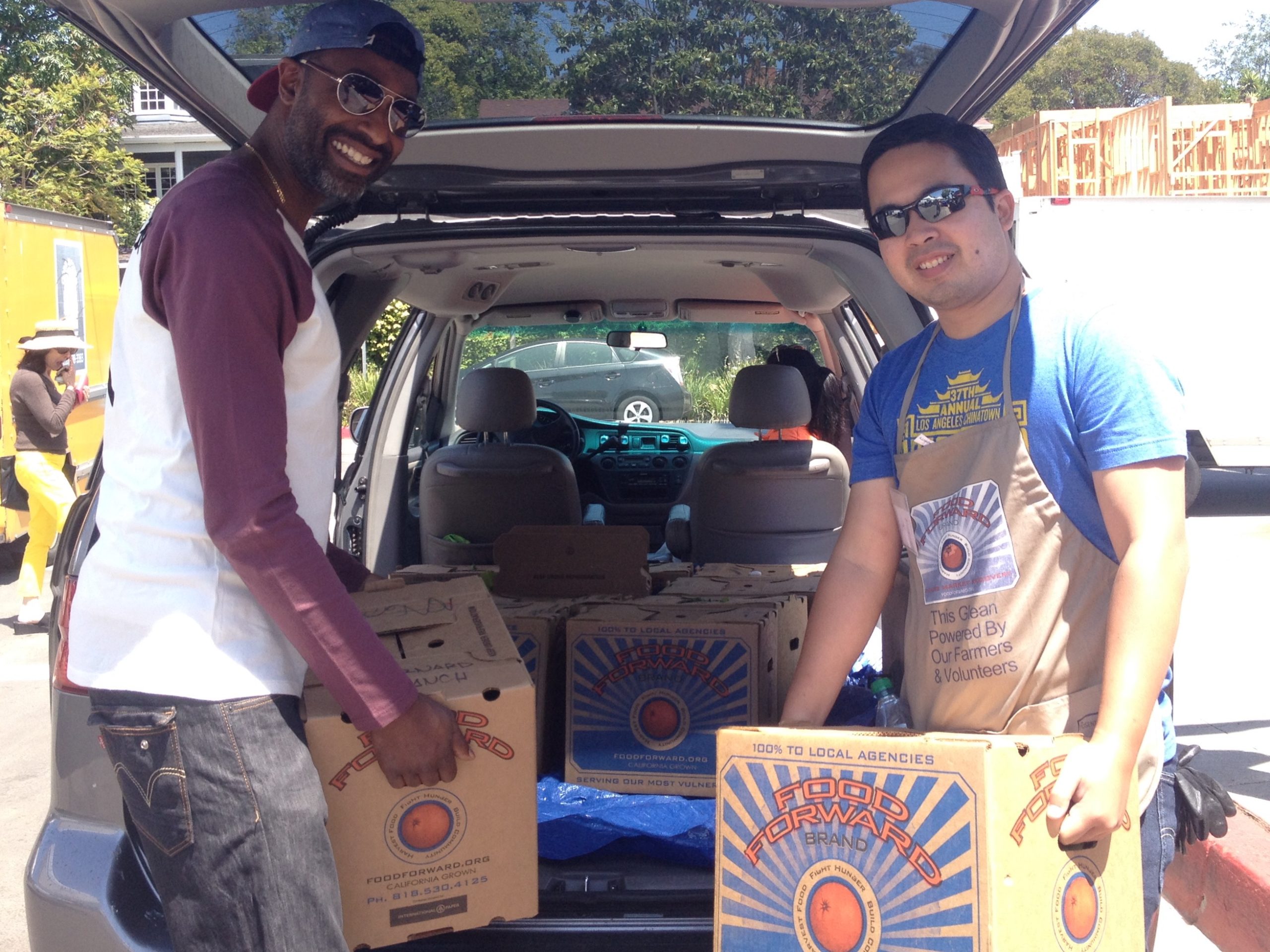 As a volunteer with Food Forward, you are protected from liability by
the Good Samaritan Food Donation Act. Glean on! 
What is the Good Samaritan Food Donation Act?
In 1996, Bill Clinton signed the Bill Emerson Good Samaritan Food Donation Act, a federal law that protects people and organizations who donate food in good faith from liability. The breakdown: when you glean oranges with Food Forward and those get donated to a food pantry, you, Food Forward, and the pantry are protected from civil and criminal liability.
Ok, but what exactly does this law do?
The law provides a few key protections: it protects any business or gleaner from civil or criminal liability due to the age, packaging, or condition of wholesome foods or grocery products donated in good faith to a nonprofit organization. In the bill, food is defined as "any raw, cooked, processed, or prepared edible substance, ice, beverage, or ingredient…for human consumption," and grocery product is defined as "a nonfood grocery product, including a disposable paper or plastic product, household cleaning product, [or] laundry detergent." Both categories of items must be "apparently fit" in order to be covered by these protections, this means that the item must meet federal, state, and local standards for quality and labeling. 
The Good Samaritan Food Donation Act also protects nonprofit organizations who directly distribute this donated food to individuals from civil or criminal liability arising from the quality of the food. These two protections exist as long as there is not "gross negligence" from the individual or nonprofit – meaning the donors knew the food was unfit for consumption but donated it anyway.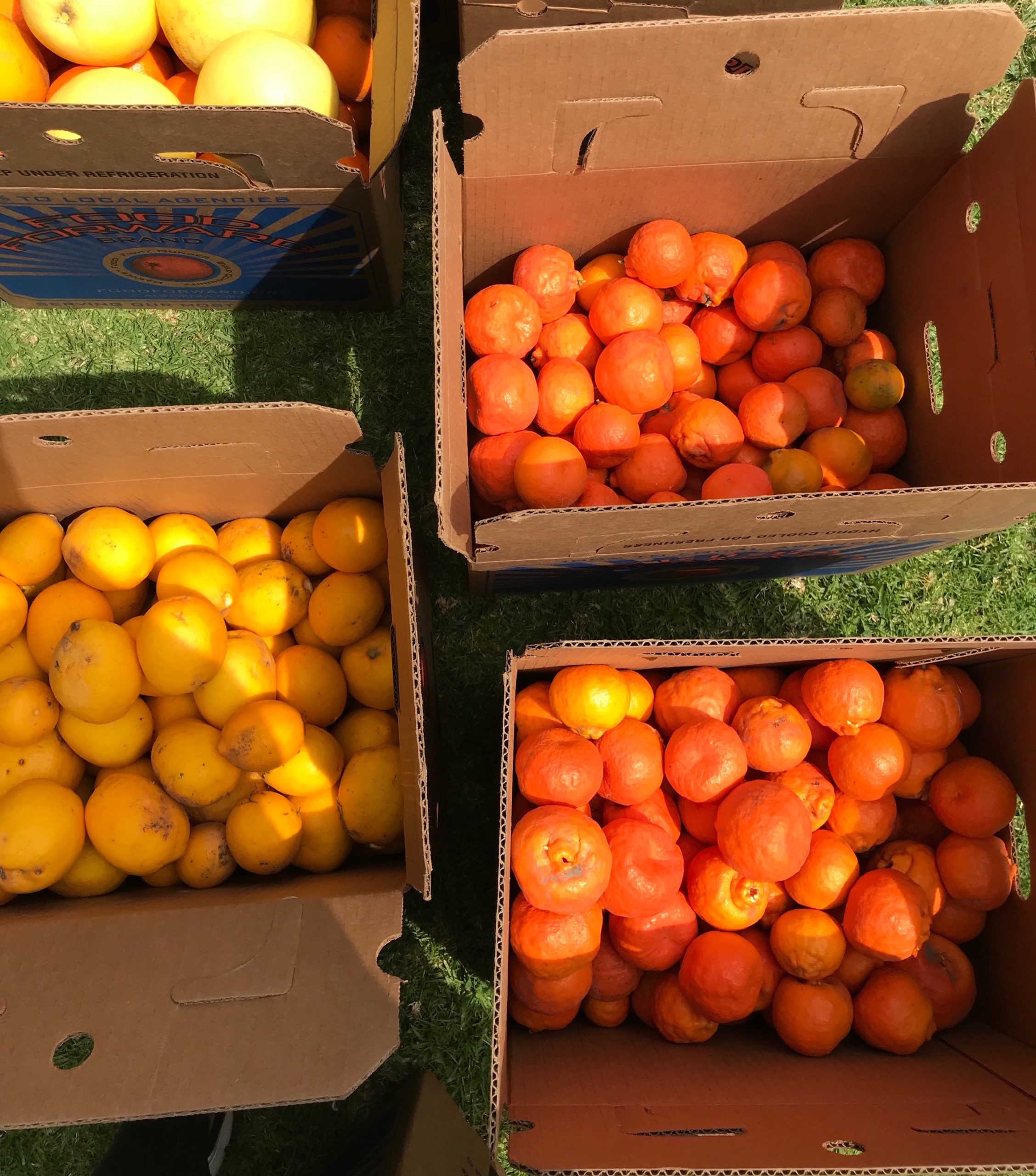 Perfectly good lemons, tangerines, and grapefruits, ready to be donated.
If the Federal Law exists, why do we need a California law?
Despite the protections offered by the 1996 legislation, many potential donors were not donating to food banks and other food distribution organizations due to liability concerns. A survey conducted in 2016 found that among restaurants, manufacturers, and retailers, 25-44% cited fears over liability as a top barrier to donating food. In order to encourage more food donations, California legislators and food waste and hunger relief advocates collaborated to simplify and strengthen the existing protections.
In 2017, Governor Jerry Brown signed the California Good Samaritan Food Donation Act, a bill which expands on the state's existing legal protections for those who donate food. The bill was authored by Assemblymember Eggman and includes the following provisions: it reaffirms the protections from civil and criminal liability outlined in the federal bill, with the additional statement that donations of food fit for consumption which has exceeded its labeled shelf life date are protected by the law. Additionally, the law provides an important change to the Health and Safety Code by requiring health inspection officers to promote recovery and donation of suitable food during inspections. Prior to this clause, no state had ever mandated outreach and education for food donation laws.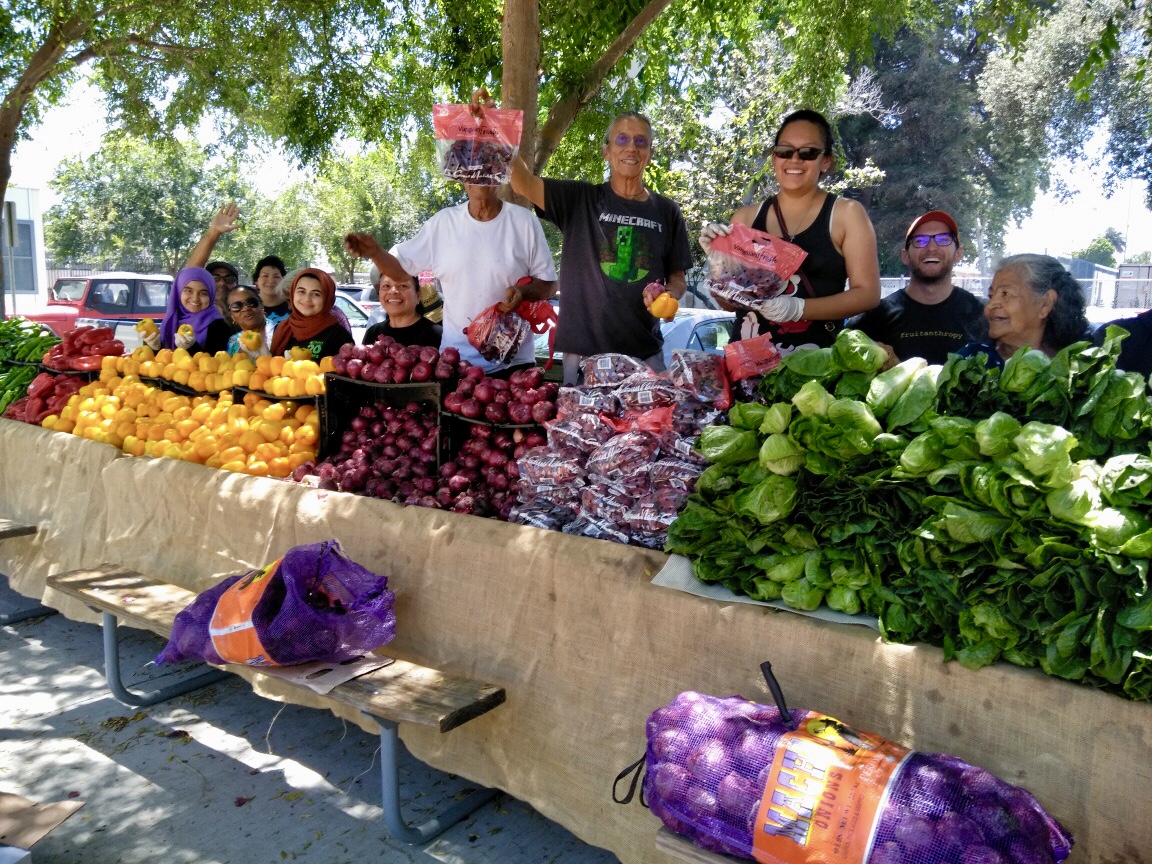 These laws enable our agency partners, such as the Los Angeles Neighborhood Land Trust
(pictured here), to safely distribute fresh fruits and veggies to members of our community.
What this means for Food Forward
These laws are a big part of what makes our work possible, but we don't take them for granted. Food Forward believes that all people deserve access to fresh, healthy, and delicious fruits and vegetables — so even though we are recovering food that would have normally gone to waste, nothing we donate is actually trash-worthy. In our Backyard Harvest program, our volunteer leaders are trained to pick fruit when it's ripe to ensure freshness. Our Farmers Market Recovery program receives the extra produce that vendors have left-over, so these fruits and vegetables are market quality. And, our Wholesale Produce Recovery team carefully vets each pallet to make sure we are only taking the best of what we are offered. Our agency partners expect and deserve fresh, high quality produce, and we take pride in ensuring that they receive it.
Even with these laws in place, so much perfectly good food is wasted every day. Many businesses, organizations, and individuals are afraid of the potential legal risk of donating food, so it ends up in a "safer" place—the trash. But thanks to the federal law and several state laws such as California's, there's no reason not to find a better home for all of that perfectly good food. If you know a person or business who could donate their unused produce, prepared food, packaged food, or household products, tell them about the Good Samaritan Food Donation Act. You can also share this post on social media to get the word out! Lastly, support our work, come volunteer with us, and be an active member in fighting hunger and food waste in your community.