With the new year comes new resolutions! Every year, we look at how we can improve our relationship to food, making choices that are better for us, workers, and our environment. Each of us makes decisions every day about what to eat, and those decisions make up our food footprint, or "foodprint," the collective impact of getting food from the farm to our plates. Reducing our foodprint can seem like a big task—but with so many daily choices, there are lots of small swaps we can take to make a difference.
Here are five ways to eat more sustainably and ethically, every day!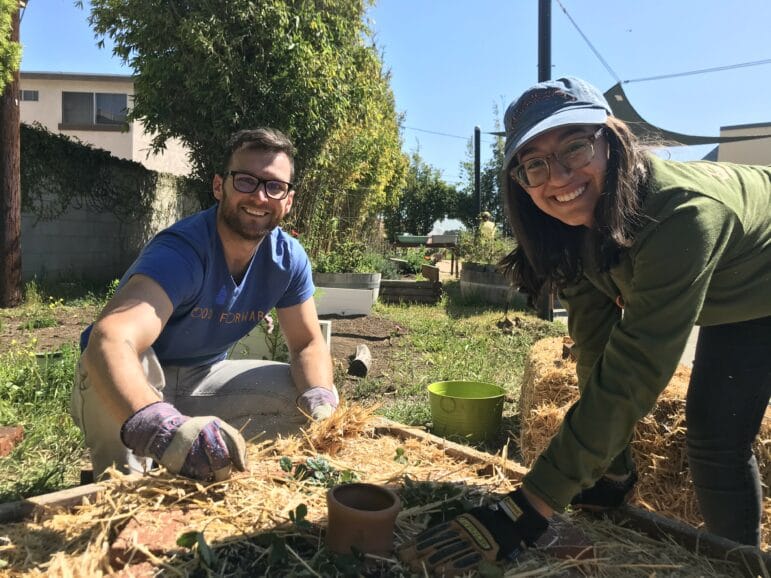 Buy and grow locally
Shopping locally cuts down your "food miles," or the distance (and amount of carbon) your food takes to travel from where it's grown to you. Locally grown food is often fresher and healthier, since it spends less time in transit from the farm to your plate. And buying local is a great way to support your local farmers and local economy. Some easy ways to buy locally grown food are to shop at a farmers market or order a CSA box from local farms. Another option is to grow your own food! If you have access to outdoor space, you can set up raised beds, or you can see if there is a community garden in your neighborhood. Growing your own food is sustainable, supports the regeneration of local soil, and can save you money!
Reduce packaging waste by buying in bulk
Many grocery stores have bulk bins where you can purchase grains, nuts, pasta, beans and pulses, snacks, and more! (Note: Because of the COVID-19 pandemic, some stores have stopped offering bulk bins.) Bring your own jars (make sure to tare them and record the weight) or bags to reduce waste from packaging. Buying in bulk is often less expensive than buying pre-packaged foods. It also allows you to control the amount of food you are purchasing, which can help reduce food waste!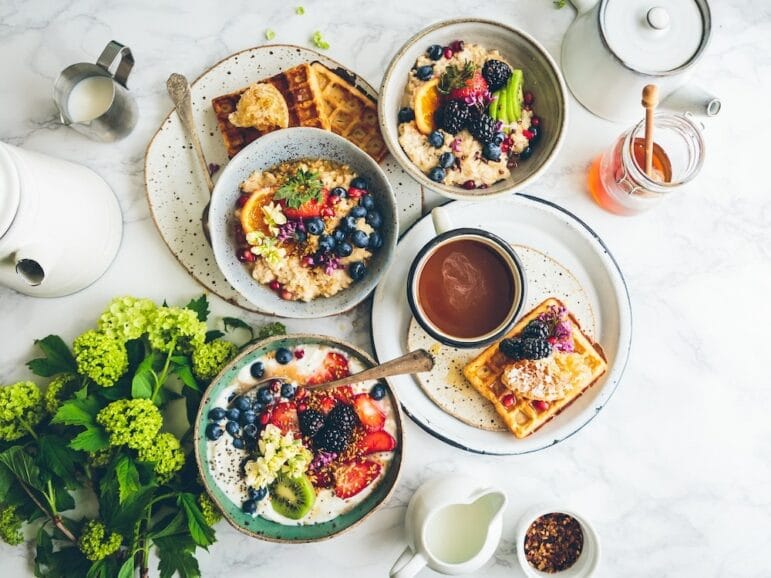 Eat more plants
Meat and dairy products can be some of the most environmentally taxing food products. Eating more plants tends to be better for the environment—it takes a fraction of the land and water to produce plant-based foods compared to meats. Plus, incorporating more fruits and vegetables into your diet is healthy and delicious!
Cook at home with a meal plan
Busting out the skillet and making a home-cooked meal has many benefits: your meal will likely be healthier, may use less packaging, and can save you money! Creating a meal plan will help you buy only what you need, and use everything you buy. Take it a step further by planning your meals so that you can use up extra ingredients from your other recipes.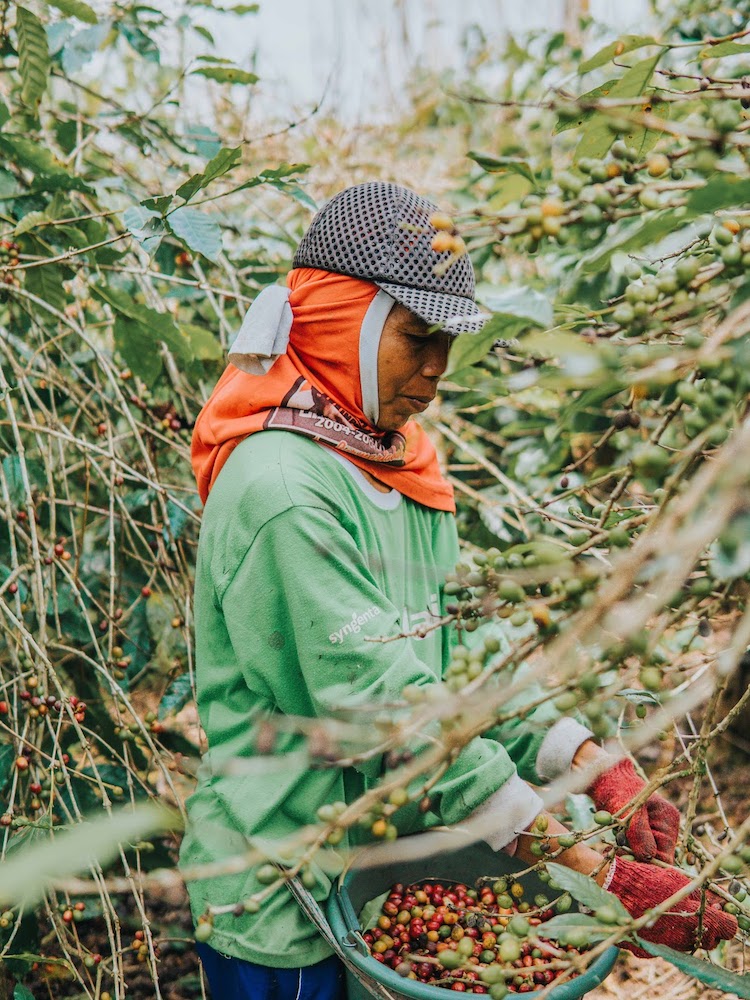 Look for labels that have an impact
Organic foods are often better for the environment—but there are even more labels that demonstrate a commitment to sustainability, workers, and animals. Fair Trade Certification ensures that the people making the products "work in safe conditions, protect the environment, build sustainable livelihoods, and earn additional money to empower and uplift their communities." Another labeling program, Regenerative Organic Certification, takes organic a step further and includes rigorous requirements for three pillars: soil health, animal welfare, and social fairness. By shopping for products with these and other labels, you can vote with your dollar for the food system you want to see.

We hope you feel inspired to reduce your foodprint in 2021, in ways both big and small!

We'd like to thank Whole Foods Market for supporting Food Forward's work.
Whole Foods Market reduces food footprints by:
Featuring a large selection of local suppliers and products in its stores, in addition to supporting local suppliers through its Local Producer Loan Program, which offers low-interest loans to local producers to help grow their businesses
Supporting and promoting small farmlands
When possible, improving sustainability by minimizing the use of virgin materials in packaging and prioritizing the use of packaging that is certified compostable, widely recyclable or reusable
Offering a large selection of plant-based products
Partnering with local food rescues or food banks to annually donate millions of pounds of safe perishable and nonperishable food to those in need
Offering a large selection of Organic products throughout its stores, including produce, dairy, meat, and prepared foods.
Investing in communities both socially and economically
Resources
Organic: https://www.wholefoodsmarket.com/quality-standards/organic?gclid=CjwKCAiAiML-BRAAEiwAuWVggoKPLf38zAuQ35Tqg2z2ys-epGNWExxSgnDkiCYAlQ3IkvOhOVtf0hoC5mkQAvD_BwE
Local: https://www.wholefoodsmarket.com/local
Special Diets/Plant-Based: https://www.wholefoodsmarket.com/special-diets/vegan
Community Impact: https://www.wholefoodsmarket.com/mission-values/regional-national-global-giving