What is Food Justice? If you're interested in learning more, we're thrilled to welcome you to the conversation. Here's a definition and discussion of food justice from a Food Forward staff member, and a bit about why we should care.
What Is Food Justice: A Definition and Discussion
Why it's hard to define 'food justice'
I've been speaking with student candidates for our summer internship positions over the past couple of weeks, and have been talking a lot about Food Justice. One question that I've asked every student I've spoken with is: "If you were a fruit, what fruit would you be and why?" The other question that I've asked each candidate is:
"What does Food Justice mean to you?"
I think it's really important that we ask and answer this question, not just once but on a regular basis. You've probably heard food justice linked to nutrition, health, 'food deserts', hunger, the environment, and everything in between. There are also many people who have never heard the term before, even though they may be very familiar with hunger, poverty, and sustainability.
It's not surprising that the idea would be so hard to define. We have a national network of courts, judges, and lawyers that is constantly writing and re-writing the rules of criminal justice, so we shouldn't expect food justice to be any easier to set out (or attain). On top of that, food is central to our daily lives. We all eat food, and a good chunk of us are directly involved with producing and serving food for work (or for pleasure). So we should expect food to mean many things – often different – to different people.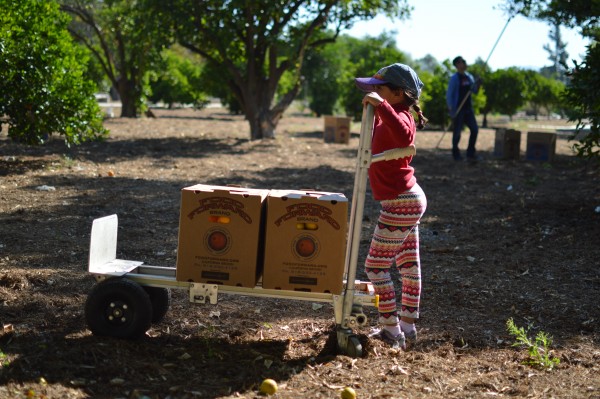 A Definition of Food Justice
I like this definition from the NYC-based organization Just Food:
"Food Justice is communities exercising their right to grow, sell, and eat healthy food."
I like it because it's simple, positive, and because provides a path for action and advocacy. I also like that it empowers us all to choose what we want for and from our food. It recognizes that a just food system is impossible to reach with a one-size-fits-all approach, and that what's important is that we all benefit from the food that we grow, make, and eat.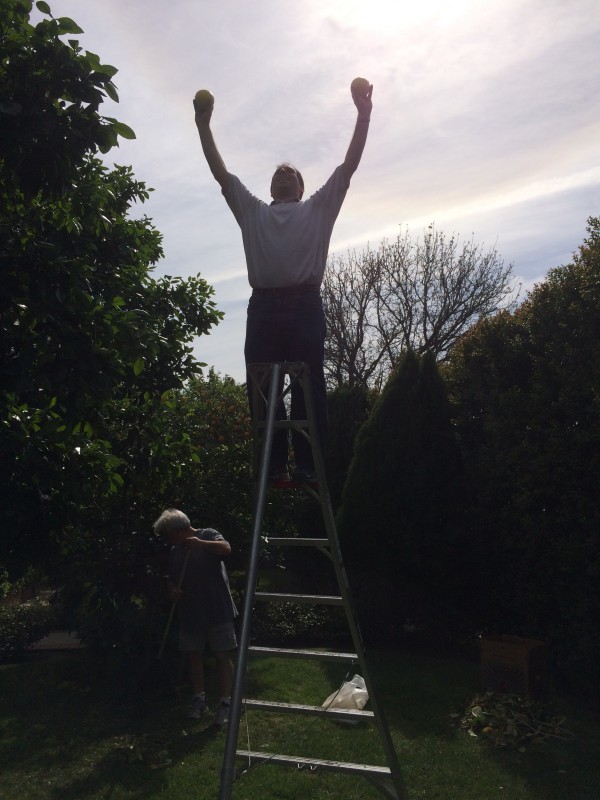 Why does Food Justice matter?
Defining food justice is only the beginning of a long conversation. I hope that we can begin to use food justice as a powerful strategy for achieving social justice. To me, a just food system is one in which the ways we produce, distribute, and eat food is not affected by systematic inequality or oppression based on race, class, gender, ability, or anything else.
It is most effective as a way to connect people around something we all share – food – and collectively say "yes, those folks who grow and cook the food that I'm enjoying should make a living wage" and "no, black and Latino Americans should not have less access to healthy food than anybody else."
I got to attend the LA Food Policy Council's Food Day summit back in October 2015 and listen to Angela Glover Blackwell place food justice in context with current social and racial justice movements. She reminded me that food justice efforts can be really effective ways to address racial and socio-economic issues that affect much more than food. At the same time, she made me realize how much we need to connect the food movement with other contemporary social justice movements. We can't reach equal access to healthy food without equal access to jobs, education, transportation, well-being and opportunity.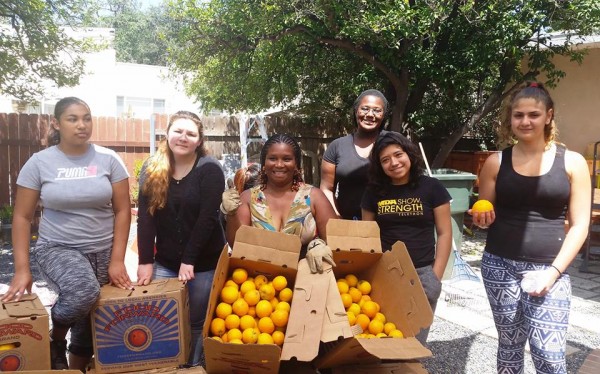 Pasadena YouthBuild, one of our Receiving Agencies and partners, brings students out to harvest fruit as part of their leadership development program, and takes the fruit back to their after-school programs.
So when we talk about what food justice means, I like to think about what it looks like. There are many, many good answers, and they're all true. Each one gives us a goal and a plan for action, and when we accomplish that goal, we can reach for the next.