10.24.16 – Today is Food Day 2016! We wanted to celebrate by recapping a huge policy victory for food justice in Los Angeles: the introduction of CalFresh EBT (food stamps) to all LA City Farmers Markets. This piece was written by Catherine Achy, one of our amazing student interns from UCLA.
Access to Farmers Markets
In March 2016, the LA Times published an editorial titled "It's Time For all L.A. Farmers Markets to Accept Food Stamps." The piece criticized the fact that only half of the 57 farmers markets in LA accepted CalFresh EBT (electronic bank transfers), or food stamps, when many more Jack in the Box fast food restaurants and liquor stores eagerly accepted the form of payment. How was it right that the city denied many lower income Angelenos some of the "few oases of reasonably priced, healthy, and local produce?" The LA city council set a goal to figure out how to have all farmers markets accept CalFresh EBT by the end of March.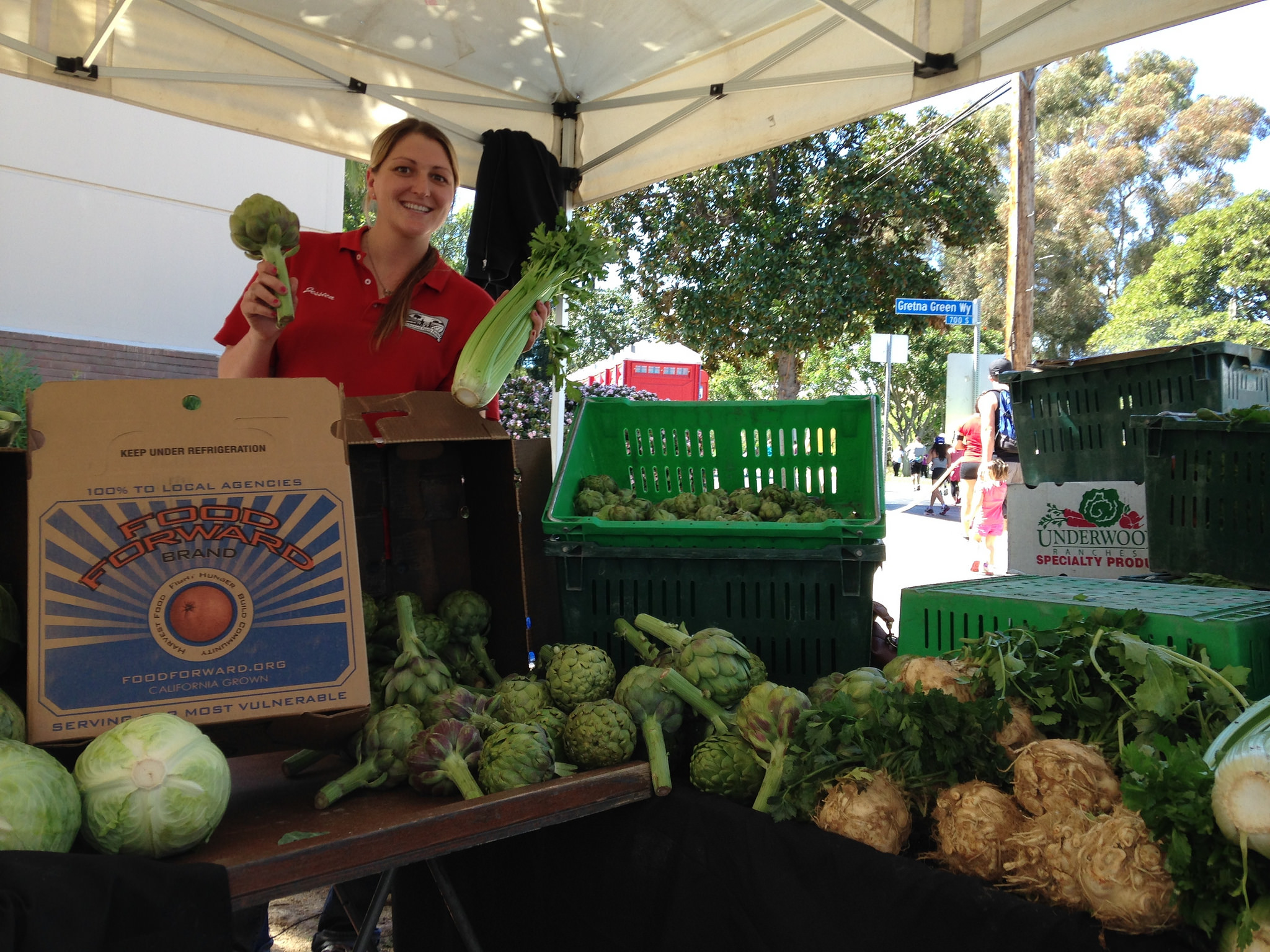 The city of Los Angeles is home to 57 farmers markets that sell produce from SoCal and Central Valley farms, one of the most agriculturally productive areas in the world. There are many people who are able to and willing to buy this produce, but until recently, there were many more people who wanted to participate in these markets than were actually able to due to financial access. Even though they did not meet their March deadline, in May 2016, the LA City Council passed an ordinance that required all 57 markets to accept CalFresh EBT, or food stamps. This has enabled many lower income families who were unable to participate in farmers markets the ability to do so.
LA is characterised by both an innovative foodie culture with some of the richest neighborhoods in the world, and some of the largest food deserts and food insecure communities in the country. Los Angeles County has the highest population of food insecure citizens in the country, with 1.5 million people and 1 in 4 children who at times lack access to enough food to live an active and healthy life, based on Feeding America's recent report. Food deserts are defined as areas without fresh fruit and vegetables and other healthy food, usually in impoverished areas. These areas generally lack grocery stores and most groceries are purchased at convenience stores and corner markets. In addition to geographic availability, people lack access to healthy foods when the only markets around cater to people of higher incomes, and fresh produce is simply too expensive to purchase.
Almost a million people in LA rely on CalFresh EBT to buy groceries every month, according to laist. Federally, the program is known as SNAP, the Supplemental Nutrition Assistance Program, and it aims to add to people's food budgets so they can buy and eat nutritious foods. However, before May 2016, more than half of the farmers markets in LA were not equipped to accept CalFresh EBT .This made it difficult and even impossible for many food insecure families to buy produce at farmers markets, greatly limiting their access to healthy food. In some areas without supermarkets, farmers markets that come into neighborhoods even just once a week provide the only access to fresh produce.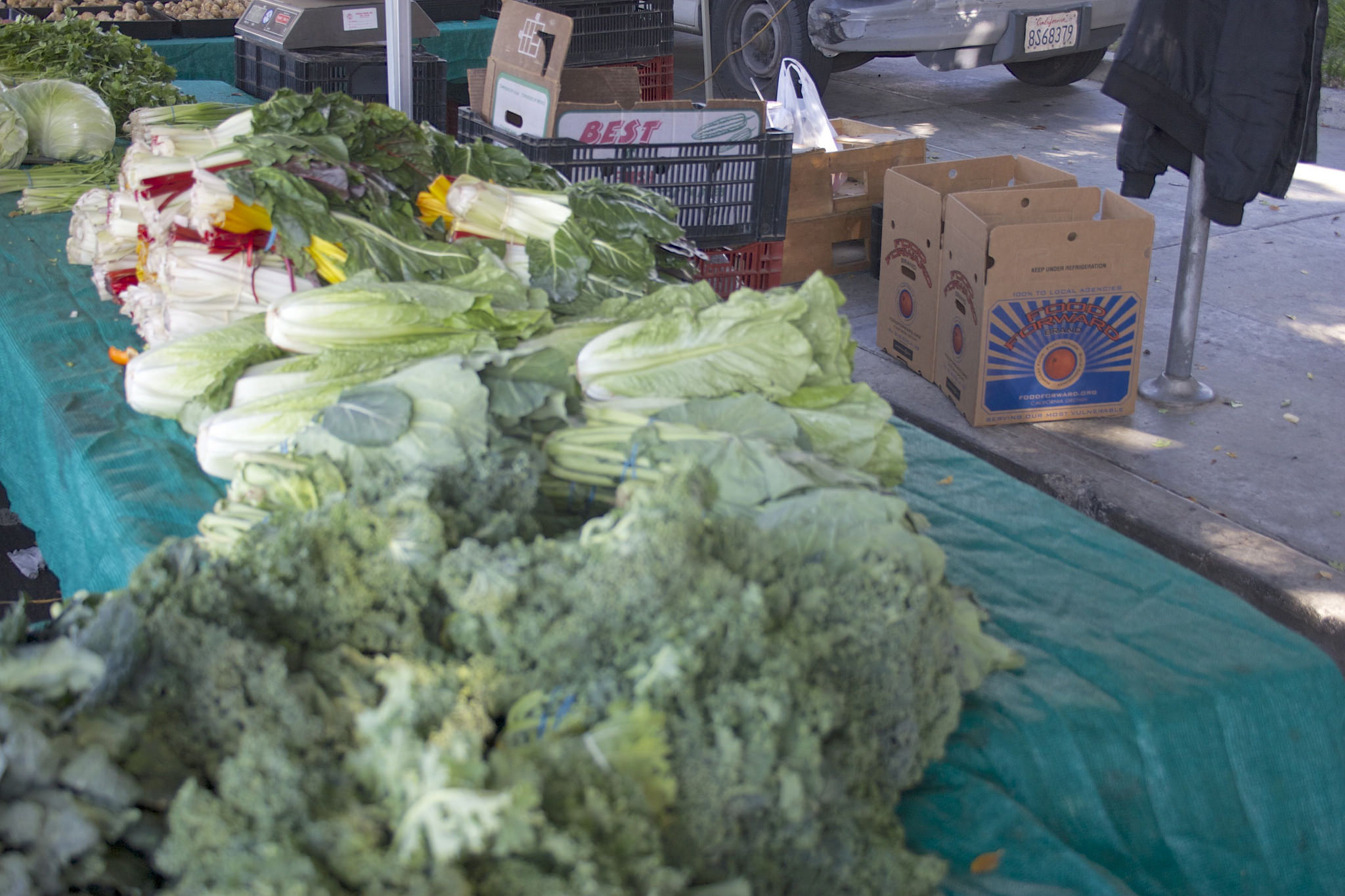 Policy Change
As reported by the LA Times, in May 2016, the Los Angeles City Council, with the support of the LA Food Policy Council and LA CAN, took a stand for food justice when they unanimously voted to pass a new ordinance that requires all 57 markets in the city's limits to accept CalFresh EBT. No longer is income the deciding factor in whether a family can support their local farmers market and eat fresh and nutritious foods. This ordinance will greatly increase people's access to healthy food, and it is a big victory for food justice in LA.
In order for a market to be able to accept EBT, it must be authorized by the USDA Food and Nutrition Services (FNS) and equipped with a machine that processes an EBT card, which is similar to a debit card. The market manager swipes a card and issues the user scrip, a form of currency, to purchase eligible food at the market. At the end of the market, merchants redeem the scrip for cash from the manager. All of the markets will need to be equipped with these machines for them to be able to accept EBT.
Enabling markets in Los Angeles to accept CalFresh has benefited both the local consumers and the merchants. More people are now able to buy the local and sustainable produce from the markets, allowing them to contribute to their local economies. For example, the LA Times estimates that EBT contributes to 30% of all market purchases in South LA. This also means that there are more customers for the merchants, drawing in new merchants and encouraging markets to grow.
This is a large victory for food justice in LA, but there is still much work to be done. There are many communities that lack access to any fresh produce and farmers markets, and expanding markets to these areas will be critical for establishing food equity in the city. However, providing the purchasing power to buy healthy food to the many people are food insecure is a critical first step.
To find and support local farmers markets, check out this market locator. To find out how your local or state representatives are doing on food issues, check out this food policy scorecard.
Learn More About Food Insecurity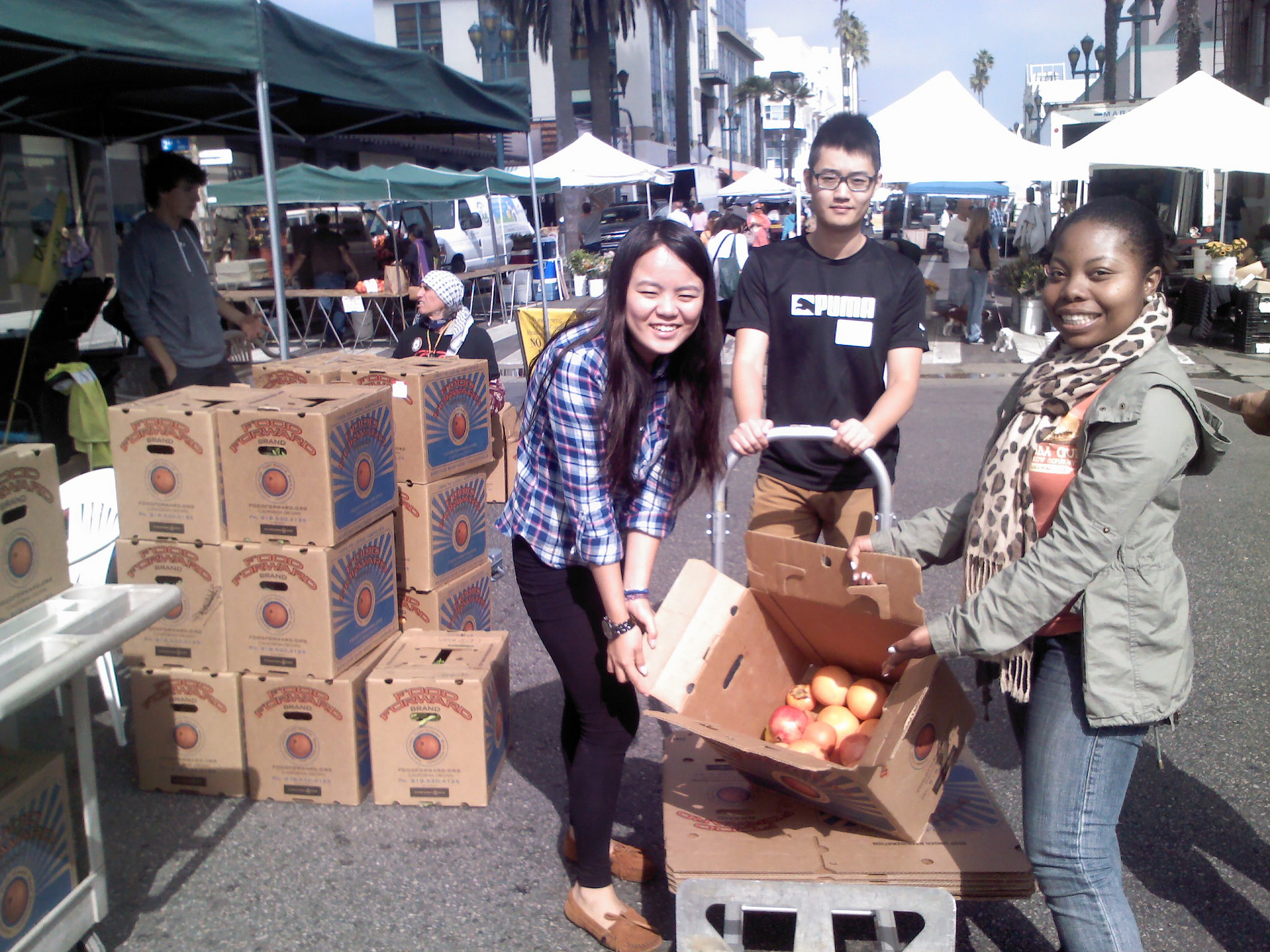 http://www.feedingamerica.org/hunger-in-america/news-and-updates/press-room/press-releases/map-the-meal-gap-2015.html
http://www.latimes.com/food/dailydish/la-dd-farmers-markets-ebt-20160519-snap-story.html
http://ecologycenter.org/fmfinder/
http://laist.com/2016/05/13/nice_work_council.php
http://americannutritionassociation.org/newsletter/usda-defines-food-deserts
http://www.dss.cahwnet.gov/foodstamps/
http://www.latimes.com/opinion/editorials/la-ed-0309-ebt-20160308-story.html
http://www.ebtproject.ca.gov/CommercialInformation/farmersMarket.shtml