The holiday season is a magical time—the colorful lights everywhere, the energy of excitement around giving, and the anticipation of getting together with loved ones to eat delicious holiday treats. Unfortunately, many families face a huge economic burden during the holidays, and stress related to food insecurity can get in the way of enjoying the holiday season. These financial burdens have ripple effects on what families can afford to eat, and influence both immediate and long term health. 
Children and Food Insecurity
During the school year, the USDA National School Lunch Program provides children who qualify, based on their family's income, with nutritious meals that are either free or offered at a reduced price. (1, 10) When schools close for winter break, these meals disappear, which can add an extra financial burden on families. (1) Often, according to Feeding America's research, "parents and grandparents skip meals to make sure their children have food to eat."(1) In order to feed their children, some families give smaller portions, dilute beverages, and buy whatever they can afford. By opting for the most affordable options, these families often end up with cheaper food that is highly processed and nutrient deficient. (1) Not only does food insecurity often lead to hunger, but it can also result in negative long term health implications. Children who primarily consume highly processed food at a young age are at high risk for "developing obesity, high blood pressure, diabetes, and other health problems."(6) While food insecurity often worsens for families during the holidays due to the closure of schools, many families struggle to afford healthy food all year round.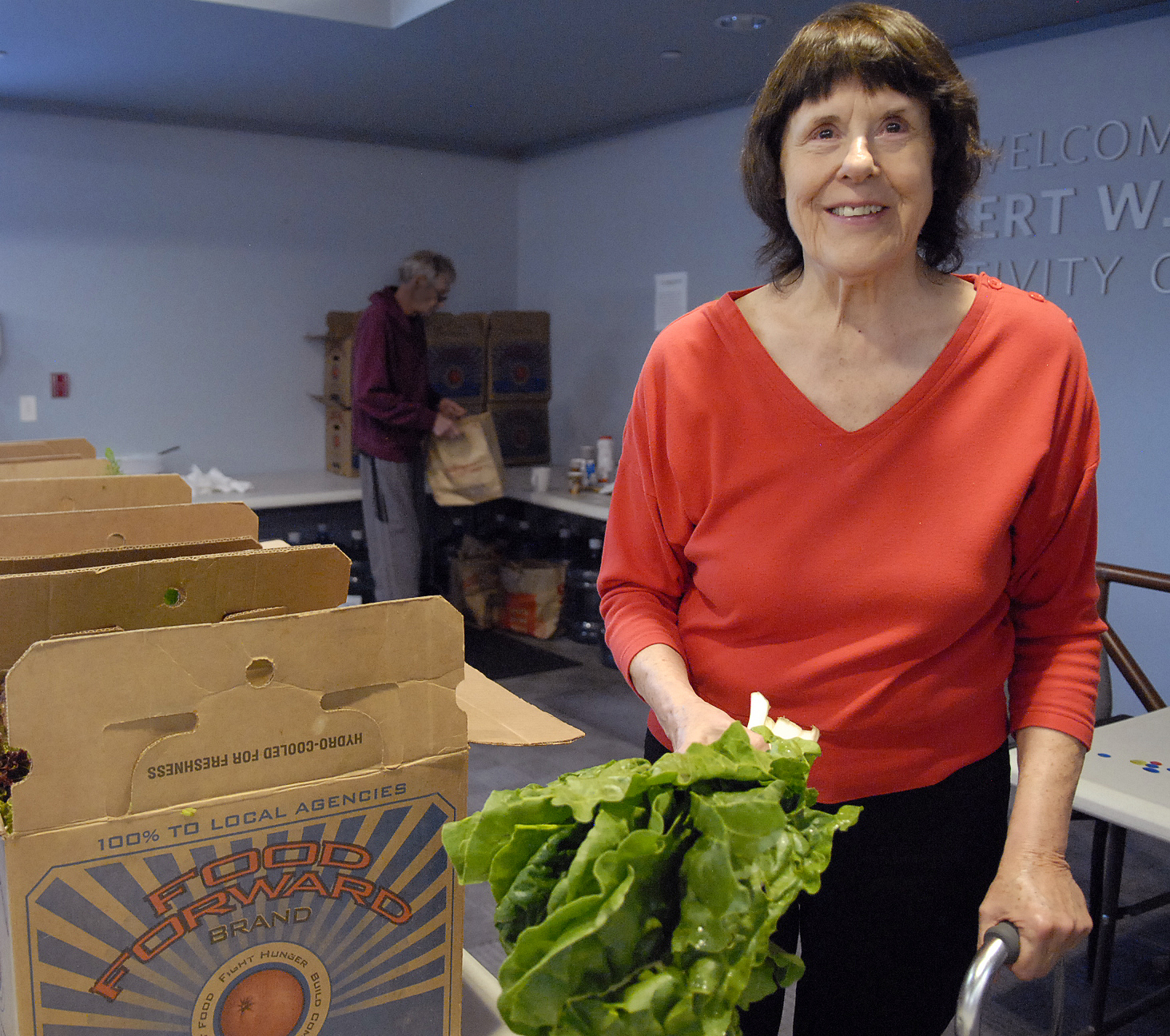 Seniors and food insecurity
Seniors are another demographic group that are at higher risk for food insecurity. (3) With the high cost of medication coupled with hurdles associated with traveling to a food pantry, such as mobility issues or lack of access to transportation, low-income seniors face several challenges that may impact their ability to access meals and maintain their health. (12,13) Additionally, Feeding America found that 60% of seniors have to choose between buying food or paying their utility bills, a decision that gets even harder during the cold holiday months. (13) Here are some of the ways in which seniors deal with food insecurity, typically at the cost of another vital aspect of their life. (3)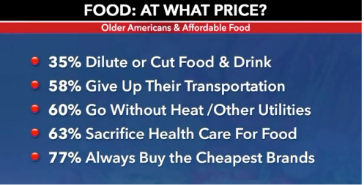 The holiday season is a time for us to reflect, practice gratitude, and find opportunities to be generous. From making a donation to volunteering with local hunger relief organizations, such as Food Forward, there are plenty of ways for you to give back. Here at Food Forward, we work to bridge the gap between food waste and food insecurity to help those who face hunger, all year round. Though food insecurity may be more prevalent around the holiday season, it is more than a seasonal issue. Over the last ten years, we have rescued over eighty-five million pounds of produce, which have reached people across Southern California through our receiving agencies partners. Whether it be volunteering in your neighborhood when you have extra time or training to lead backyard harvests once a month, there are plenty of ways to make a difference. With your help, not only in the holiday season but throughout the year, we hope to continue to serve those facing food insecurity. Join the Food Forward family today to keep the holiday magic going all year long!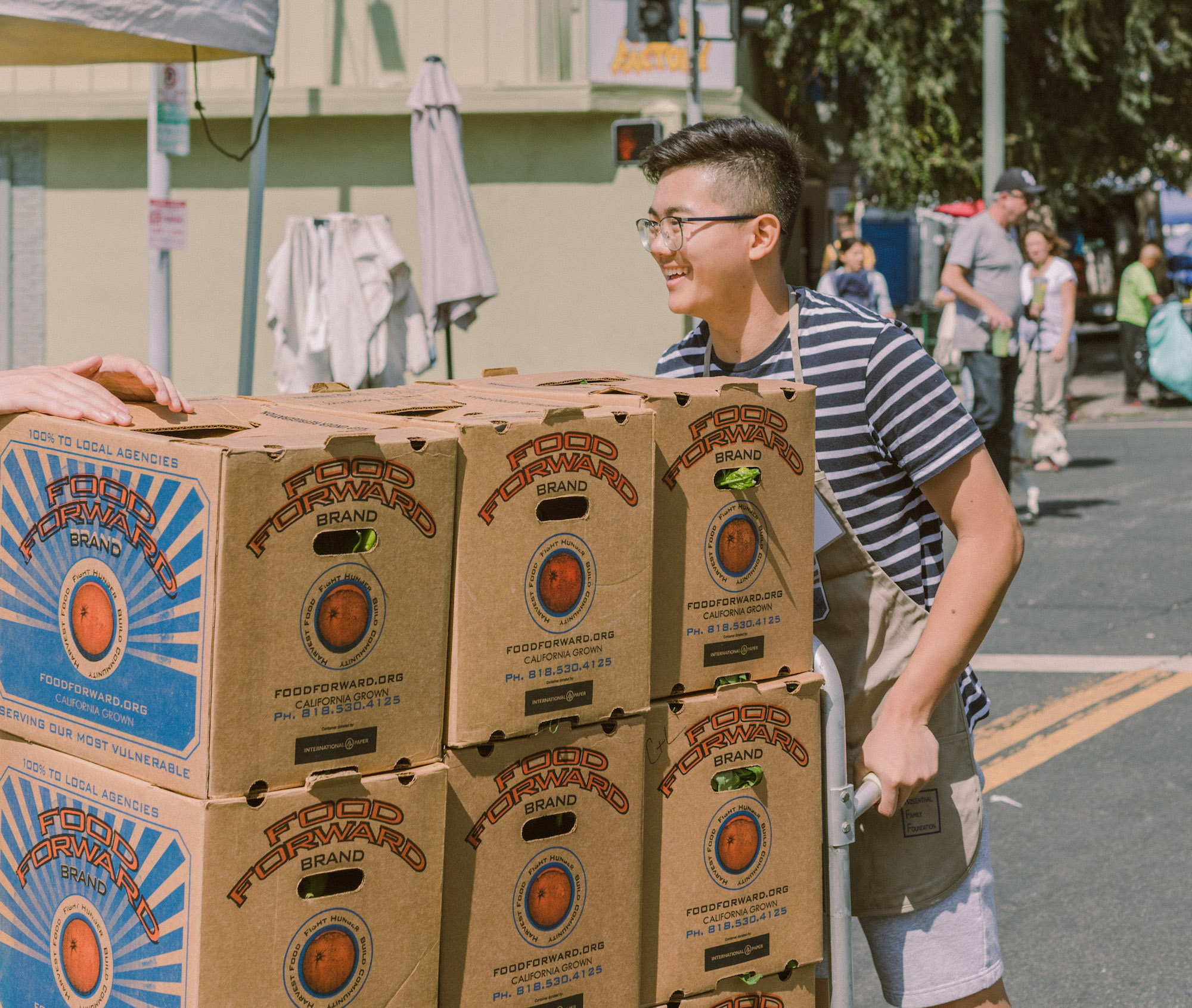 This post was written by Food Forward intern Tara Agahi.