Here in Southern California, Food Forward is lucky to be one of many organizations that are working towards a better food system. Given that 1 in 9 residents in LA County is food insecure, and with many areas in Southern California classified as food deserts, it's no surprise that many organizations have formed to improve access to nutritious food. From gardening education to food recovery to community health, read on for information about some of Southern California's food justice organizations.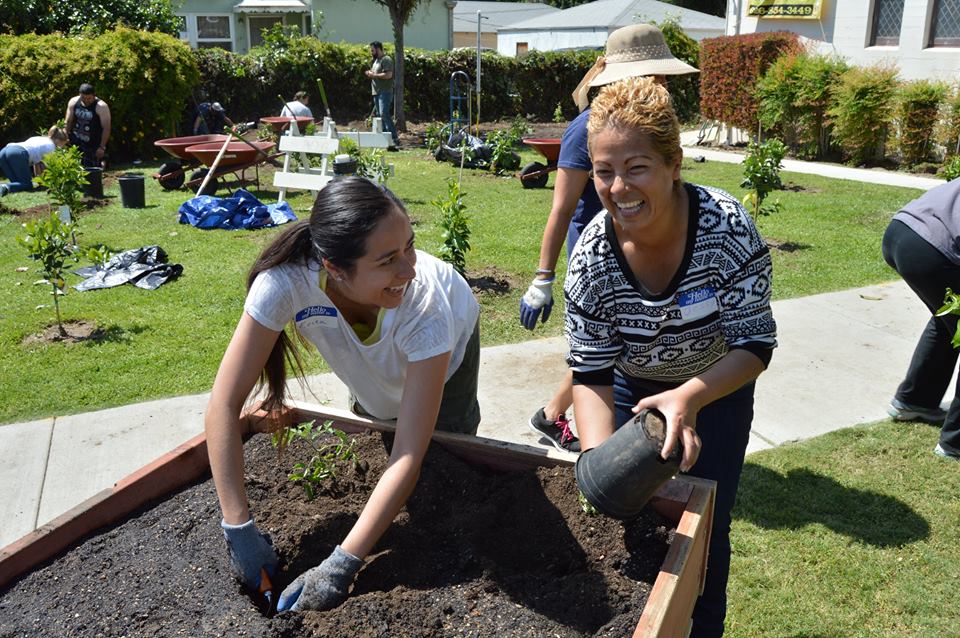 Seeds of Hope is a ministry of the Episcopal Diocese of Los Angeles which seeks to help congregations, communities, and schools turn unused land into productive gardens and orchards to provide healthy and fresh food in areas of need across the county. Seeds of Hope looks to create and sustain gardens and garden-based programs throughout the Diocese of Los Angeles to promote physical and spiritual wellness for individuals and communities.
2. Los Angeles Food Policy Council
The Los Angeles Food Policy Council (LAFPC) works to ensure food is healthy, affordable, fair and sustainable for all. The Los Angeles Food Policy Council serves as a backbone organization for a network of over 400 organizations and agencies working for healthy, sustainable and fair food. Growing from the collective impact model, we are making transformative change in the following ways:
-We cultivate a diverse network of change-makers from across our food system, from farm to fork and beyond, through cross-sector working groups, network events, and other civic engagement activities.
-We provide strategic guidance to our stakeholder network through facilitation, research, policy development and training.
-We translate collaboration into policy outcomes, and help incubate, launch and lead food system initiatives.
We are a network of community composters maintaining compost hubs throughout LA County. Our team of educators and soil enthusiasts build and facilitate cohesive composting communities for individuals and communities in shared spaces. LA Compost is both the compost hub and the people that contribute to composting in LA. The healthy soil that is created by a community compost hub stays in the community and is used locally to enrich the soil in the neighborhood in which it was created.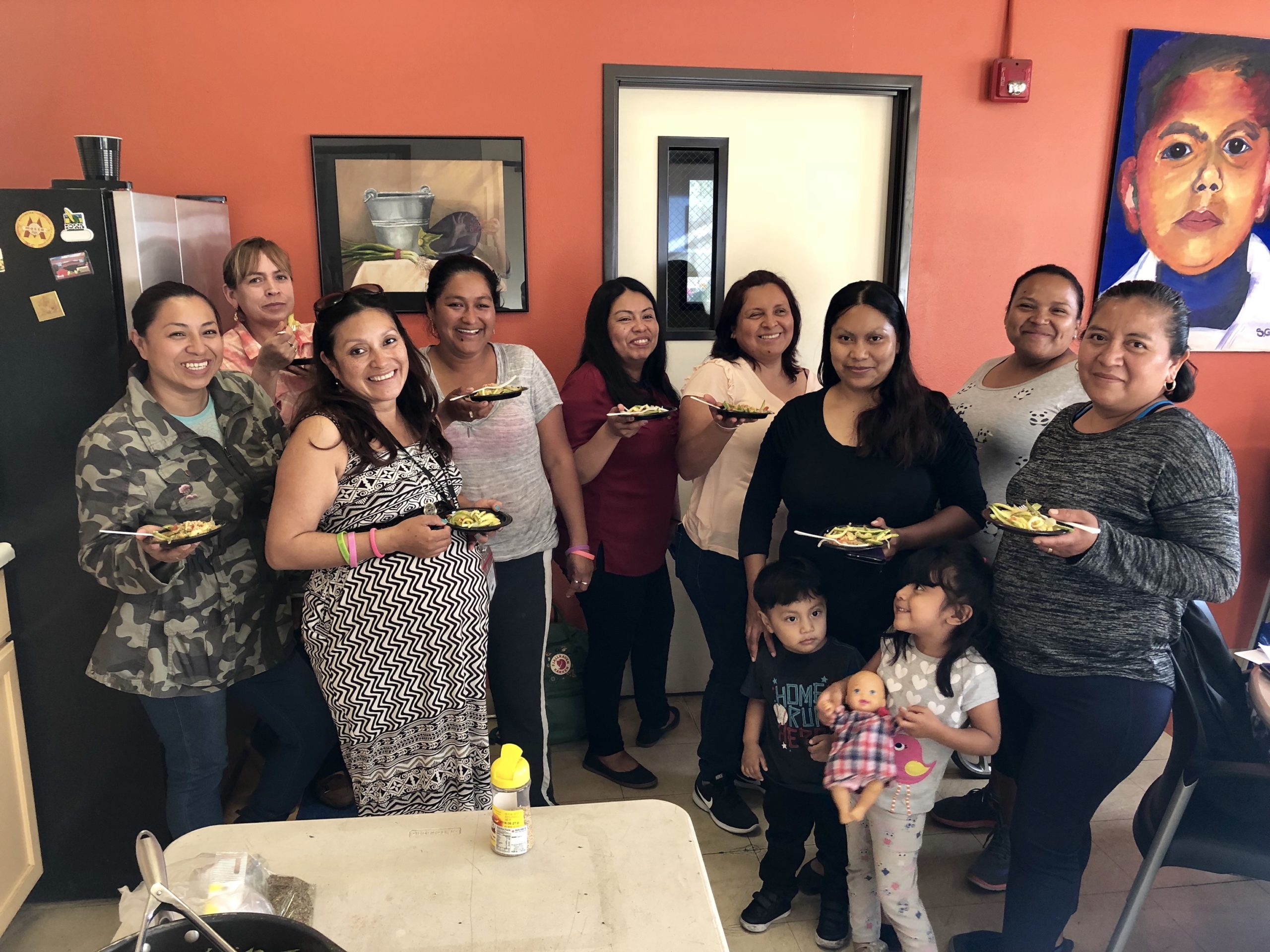 FEAST hosts classes that teach cooking and nutrition, and provides fresh produce to participants. 
4. FEAST
At FEAST, we believe that a healthy life has three main ingredients: whole foods, whole people and whole communities. However, we live in a world where many people lack access to basic, healthy fresh affordable foods, and where many more feels isolated from one another. To address these issues, FEAST provides: 
-Food education: Each week, we host nutritional discussions and provide recipes and cooking demonstrations to make healthy eating satisfying, affordable and delicious.
-Access: In each class, we provide free and immediate access to fresh, whole foods through a food scholarship, enabling families to experiment with healthy recipes at home.
-Support, together: Each week, we host nutritional discussions and provide recipes and cooking demonstrations to make healthy eating satisfying, affordable, and delicious.
5. Food Finders
Food Finders is a multi-regional food bank and food rescue program headquartered in Lakewood, CA.  We pick up donated food from hundreds of local grocery stores, bakeries, restaurants and produce markets and distribute it directly to missions, shelters and social service agencies that feed the needy and impoverished. Our volunteers and staff drivers pick up and deliver on a same-day basis.  On average, Food Finders helps provide enough food for 22,000 meals a day, reducing the amount of food insecurity and food waste prevalent throughout Southern California where we serve.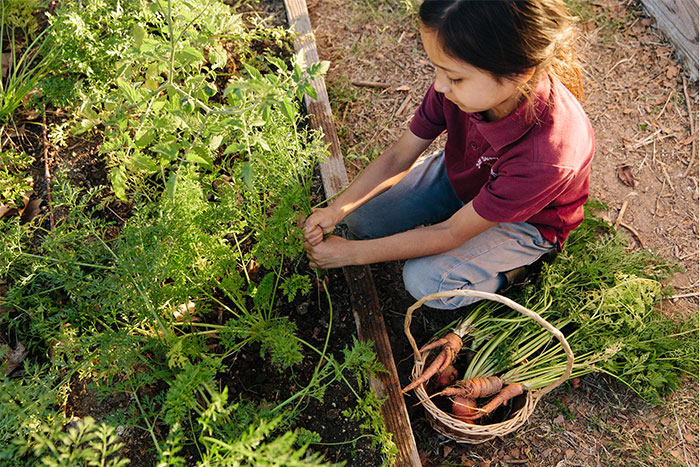 The Garden School Foundation has established educational gardens and nutritional programs in seven schools in Los Angeles.
Garden School Foundation provides in-depth garden-based education to youth at Title I schools in Los Angeles, strengthening connections between food justice, environmental awareness, and community health. (Title I schools are those with large concentrations of low-income students.) By using the full transformative potential of school gardens as teaching sites, we nurture a healthy and mindful generation of children that care for their bodies, their communities, and the earth. We currently serve seven Title I elementary schools, reaching over 3,000 students and their families each year.
7. Social Justice Learning Institute
At the Social Justice Learning Institute (SJLI), we are dedicated to improving the education, health, and well being of youth and communities of color by empowering them to enact social change through research, training, and community mobilization.
Health Equity initiatives at SJLI include Healthy Eating Active Living (HEAL), nutritional education provides community members with opportunities to expand their knowledge, understanding, and access to healthy living activities.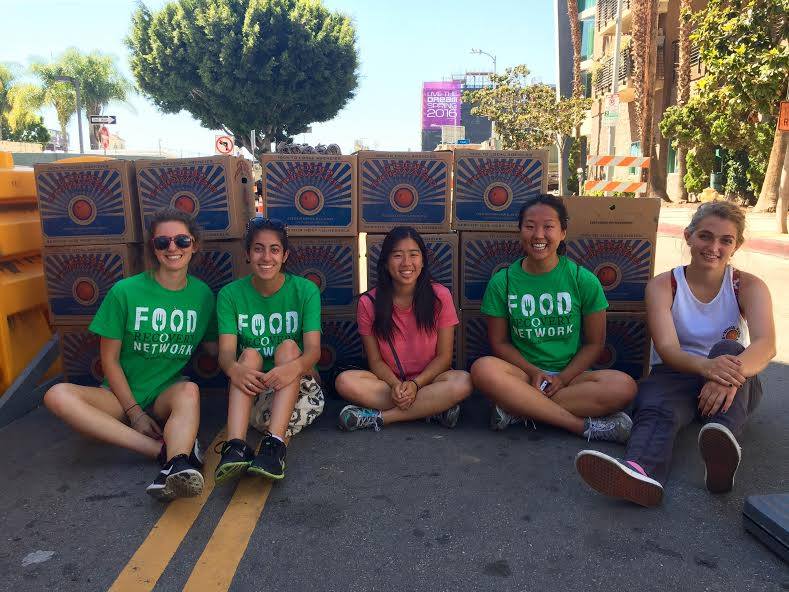 Food Recovery Network supports food recovery chapters at colleges and universities. 
Food Recovery Network is a national nonprofit that unites students at colleges and universities to fight food waste and hunger by recovering perishable food that would otherwise go to waste from their campus dining halls and donating it to those in need. Our goal is to change the norm from food waste to food recovery in the United States. Today, we're the largest student movement fighting against food waste and hunger and have recovered and donated more than 3 million pounds of food that otherwise would have gone to waste. 
Southern California chapters include CSU Dominguez Hills, Claremont McKenna College, CSU Northridge, Occidental College, Pepperdine University, UC Los Angeles, UC San Diego, and more!
9. Riverside Food Systems Alliance:
The Riverside Food Systems Alliance (RFSA) promotes education, networking and advocacy for a resilient "food system"; that is, everyone and everything involved in the flow of food from regional farms to Inland tables.
Core priorities include:
-Supporting farms of all sizes to preserve land best suited to farming.
-Building a food system that ensures a dynamic local farm-to-fork network.
-Creating sustainable growth in the food sector, with good jobs and opportunities for entrepreneurs.
-Building a community around food and community health.
-Educating, inspiring, and sustaining demand by fostering conversations that promote the consumption of local food.
-Ensuring access for all to quality, naturally grown local food.