With rates of food insecurity at record highs, our community partners have stepped up to meet the need. Since the pandemic began, many have increased both the frequency of their free food distributions and the amount of produce they provide. As we connected these organizations with fresh produce, we realized that they weren't always receiving enough for their needs. We wanted to create a reliable donation model for dozens of our devoted, under-resourced partners who are not able to operate on the scale of a major food bank.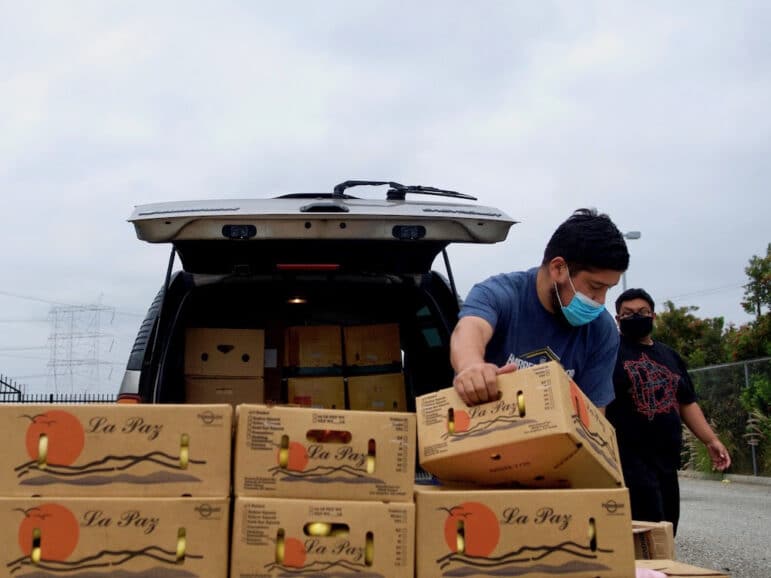 Enter "The Sprout," or "El Brote!" Food Forward's newest workspace, The Sprout, is an expansion of the Produce Pit Stop warehouse, and provides Food Forward with additional storage, loading docks, and staging space. Up and running since July, The Sprout serves many of our mid-size partners every day with mixed loads of fresh produce for their community distributions. 
The keys to The Sprout's success are the vision, organization, and hard work of our staff members, including Pearson King (Agency Relations & Field Manager), Michele Chase (Agency Relations Field Supervisor), LaNeisha Hodo (Agency Relations Coordinator), Naoko Ward (Agency Relations Associate), and Mauricio Torres (Wholesale Recovery Program Warehouse Coordinator). Over the past six months, increased procurement by the Wholesale Recovery Program and improved processes within the Sprout have contributed to The Sprout's growth, allowing us to serve more partners with fresh produce.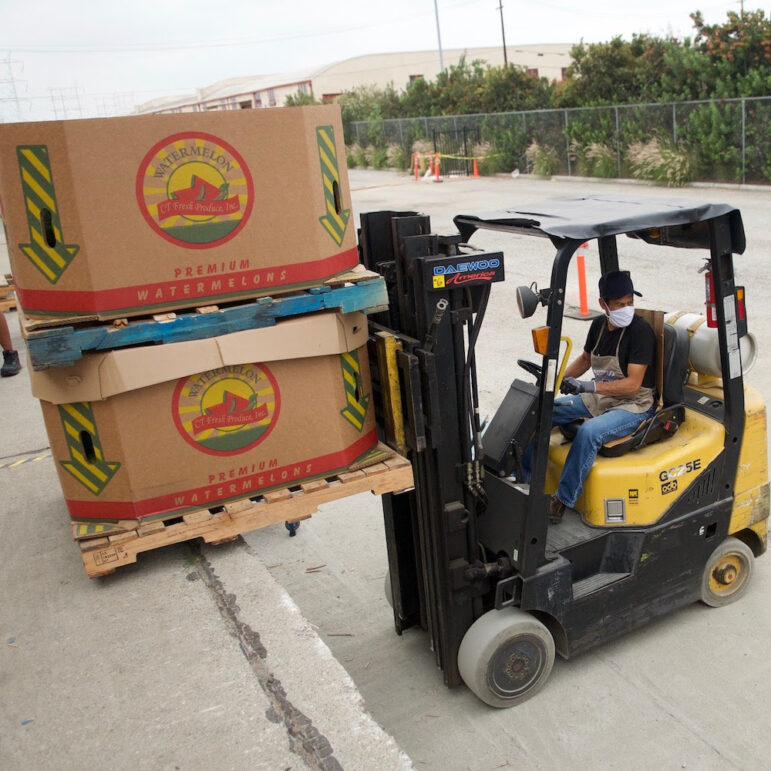 So, what's a typical day like at The Sprout? Starting around 5 a.m., members of The Sprout team begin breaking down dozens of pallets of different varieties of wholesale produce to create customized "mixed pallets" for each agency. Every mixed pallet will look different, depending on the agency's needs—for example, some might get lots of vegetables to cook meals with, while others might get hand fruits for distribution to unhoused folks. When each organization arrives, their pallets are brought onto the loading dock, where Mauricio retrieves each one with a forklift, placing it next to vehicles that will be loaded by hand or skillfully maneuvering them directly into awaiting vans and trucks. Each agency is typically loaded up and back on the road in under fifteen minutes!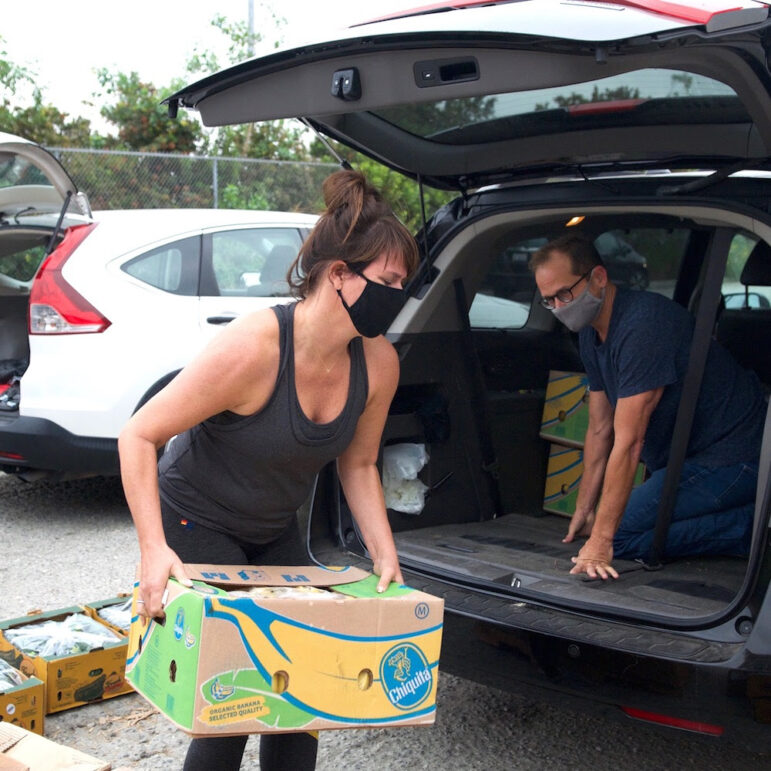 Michele Chase says: "Getting to interact with these smaller partners on a personal level has been an incredible way to connect more people with more food, in spite of all the adversities of this year."
Since The Sprout opened in July 2020, it has grown exponentially, as more and more of Food Forward's partner agencies have benefited from the flexibility and convenience it provides.  During the first week, only a few agencies came to pick up fruits and vegetables. By the end of 2020, 78 hunger relief organizations received a total of 1.5 million pounds of produce through The Sprout!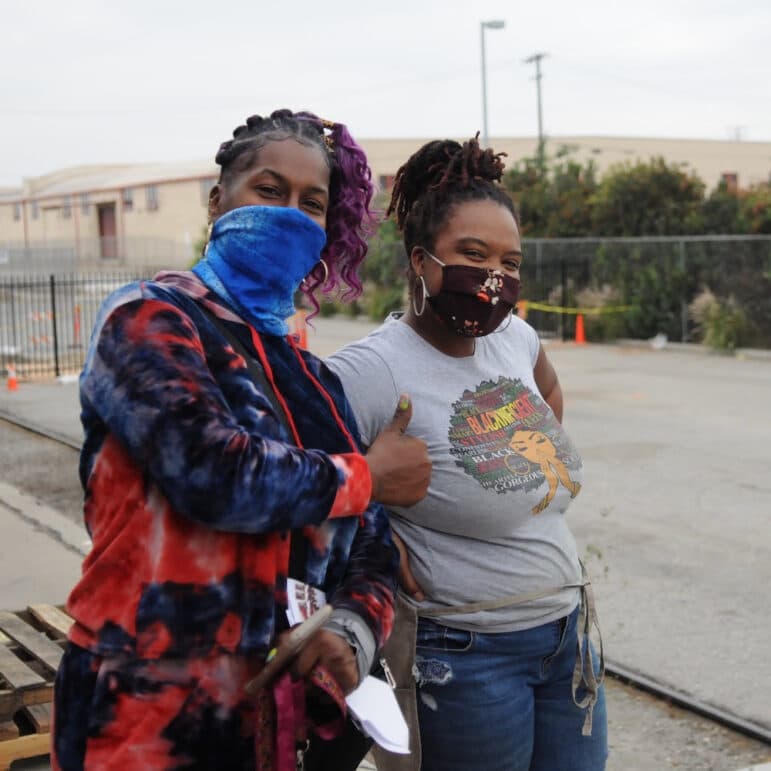 LaNeisha says that The Sprout has made it easier for Food Forward to "meet agencies where they're at. They can come as they are and get what they need, as often as they need." With The Sprout our agency partners, and our communities as a whole, have greater access to fresh produce—and that's what we call a fruitful endeavor.