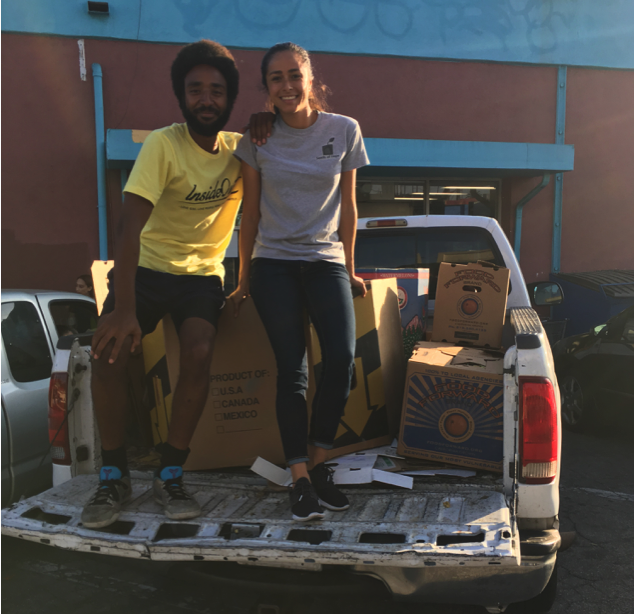 "Food brings everyone together." This is what drives Erica Nieves of Seeds of Hope in her work every day. It's one thing everyone has in common; we all need to eat to survive.
Everyday in Los Angeles thousands of pounds of food are thrown out, while thousands of people go to bed hungry.
Every week, Food Forward collects donations from over 270 vendors across 23 Farmers Markets to bridge this gap. The donations are then distributed to hunger relief agencies and social service organizations. Seeds of Hope is one of the agencies that receives produce from the Helen Albert Certified Farmers' Market in West Hollywood on Mondays.
Based in Echo Park, Seeds of Hope is a ministry of the Episcopal Diocese of Los Angeles that creates gardens and garden-based programs throughout Los Angeles County and serves food insecure  members of the community. Thanks to the donations from farmers market vendors collected by Food Forward volunteers, Erica and Seeds of Hope are able to provide people with resources that are limited in the area.
I had the chance to follow the produce as it moved from the market to the relief agency and into people's hands, and speak to Erica about the work of Seeds of Hope.  
THE PICK UP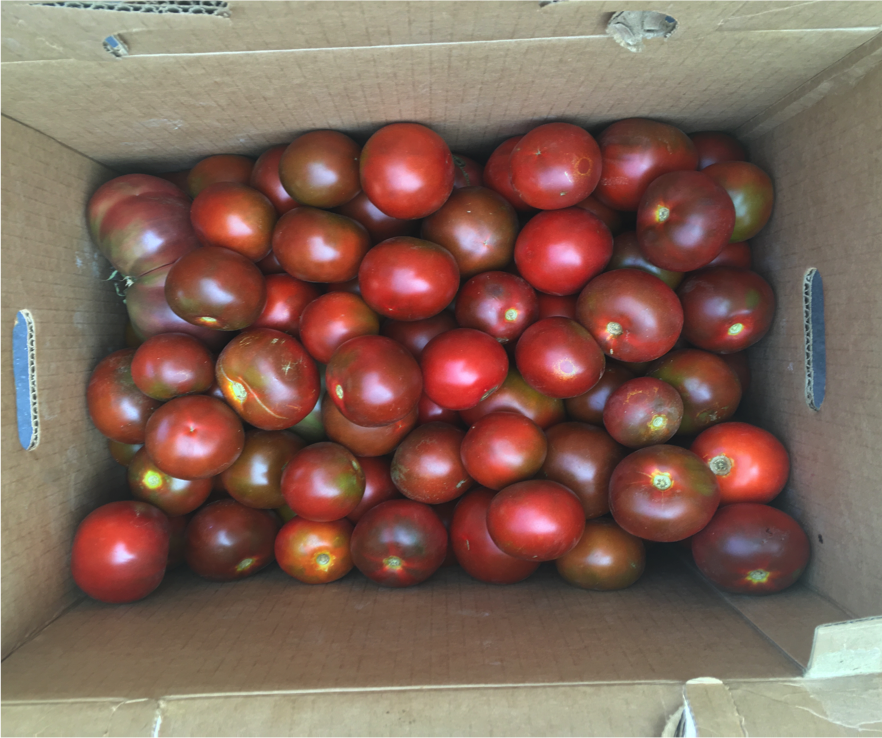 It's Monday afternoon at the  Helen Albert Certified Farmers' Market. Things begin slow as the 1 pm approaches, signaling the start of the gleaning hour. During this hour, Food Forward gleaners in aprons can be spotted pushing carts down the market aisles collecting filled boxes of produce. Earlier, volunteers distributed empty boxes to vendors who had indicated they would have extra produce.  Hundreds, sometimes thousands, of pounds of produce that would otherwise been discarded is instead sorted by Food Forward volunteers and donated to Greater West Hollywood Food Coalition and Seeds of Hope. This particular week the boxes are brimming with summer squash, tomatoes, oranges, lettuce, turnips, carrots and stone fruit.
THE DISTRIBUTION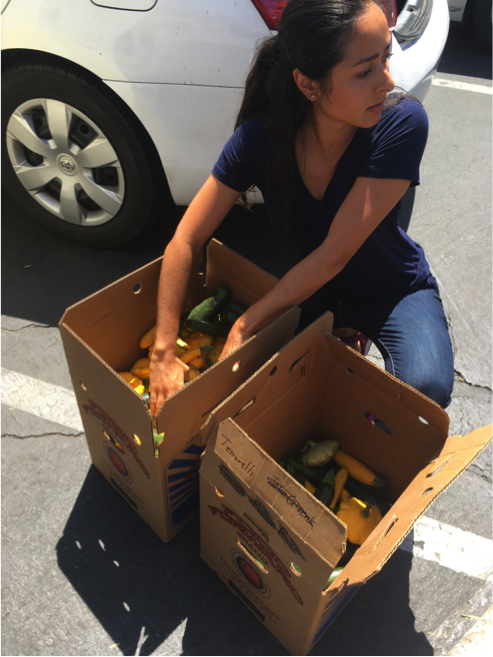 On Tuesday evening, Seeds of Hope distributes this week's donation  outside a laundromat in Echo Park. I arrive, dodging people left and right trying to find a spot near the entrance and notice the line already wraps around the building. Erica explains that tonight is their Laundry Love event where twice a month, the laundromat offers free laundry all day to the public.
We set up near the entrance in order to hand out fresh produce to anyone who passes by. People walk by, hesitatingly peering into the bins of apples and squash, and Erica encourages them to take as much as they'd like and reminds them that it's all free!
"This is amazing," a woman exclaimed in disbelief as she filled a bag with produce. Erica tells me that for some people, this may be the only fresh produce they eat this week.
Seeds of Hope occasionally hosts cooking nights where community members are invited to learn new ways to cook with their produce. As Erica says, "We use things people don't know [about] and make a recipe out of it so the community knows how to cook it when they take it home."  By connecting the produce to different recipes and methods of preparation, people are able to better utilize the food and its nutritional value.
Bringing fresh produce into this area has helped increased availability and created a more healthy community. Erica expresses her gratitude, "Thanks to the donations from Food Forward we're able to hand out a lot more!"
-Written by Linnea Mack, FMR Summer 2017 Program Assistant