A lot can happen when neighbors step up to help each other. Today we're highlighting our partner SPIRIT of Santa Paula, an organization fighting homelessness and feeding neighbors in Ventura County. In 2002, Kay Wilson-Bolton, a local real estate agent and SPIRIT's director, came together with five other Santa Paula business owners to provide resources for the large population of unhoused people in their community.
What started as a weekly hot meal service has since transformed into a major food rescue operation in the region. SPIRIT also operates a year-round shelter and resource center for unhoused individuals and families experiencing economic hardship. At the resource center, SPIRIT offers wraparound services to their residents and the public, including rental and utility assistance, showers, healthcare, and mental health services.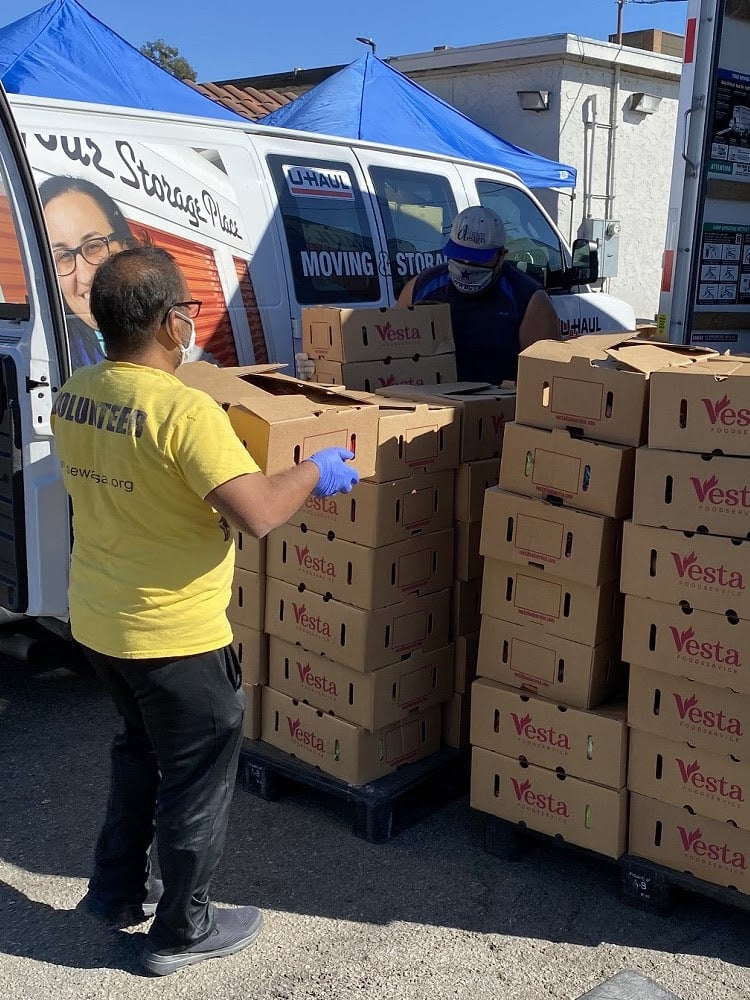 Food is a priority at SPIRIT—providing meals and groceries is an essential part of their programming, especially as a key way to prevent homelessness. Through their "Many Meals" program, SPIRIT previously served over 500 hot meals every Wednesday to unhoused individuals at the First Presbyterian Church in Santa Paula, and later from their "HARVARD" shelter's commercial kitchen. Prior to the pandemic, volunteers cooked the meals and spent time getting to know their unhoused neighbors. The relationship-building during these meals paved the way for other kinds of outreach and services, like a clean laundry program and mental health counseling. Due to safety, SPIRIT has paused Many Meals but continues to do daily contactless distributions of ready-to-eat meals and snacks from the resource center.
Since the pandemic, SPIRIT has focused on their volunteer-powered food pantry. Open to the public, they run a twice-weekly grocery distribution. Each of the approximately 150 participating families walks away with no less than $100 worth of groceries every time, including perishables like dairy and eggs, canned items, and fresh produce. Kay says that "Health centers around food. We keep our families full and stocked with food so that they can stay sheltered." SPIRIT rescues surplus food from local grocery stores and restaurants to distribute at the pantry. With the help of their new refrigerated trucks, courtesy of a CalRecyle grant, SPIRIT rescues at least 100,000 pounds of food each month to use at the pantry and in meal services at the HARVARD shelter.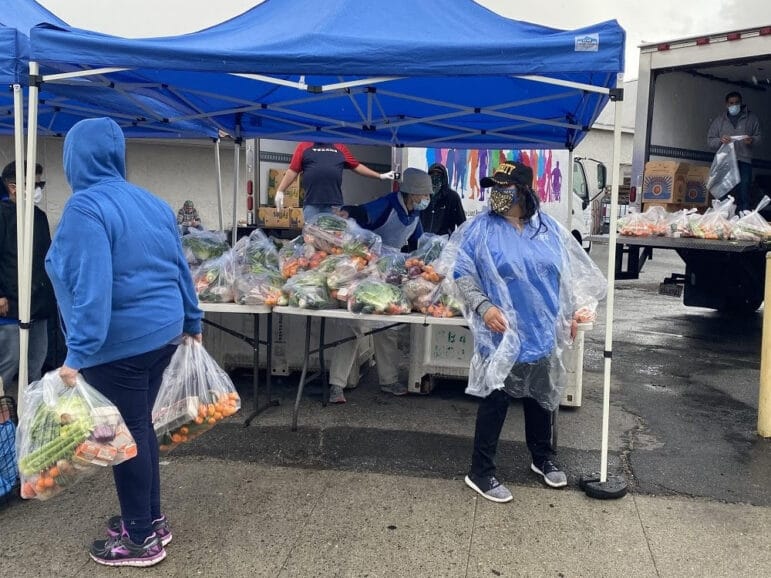 In addition to local businesses, SPIRIT partners with the county and other local nonprofits to offer a variety of services. Food Forward is one such partner. In 2018, two Food Forward volunteers that live in Santa Paula connected SPIRIT to our gleaning programs. These volunteers work with SPIRIT to pick up Backyard Harvest and Wholesale Recovery produce from Food Forward almost every week. According to Kay, the fresh, nutritious produce that Food Forward donates to SPIRIT "just amplifies everything we do. We're here to serve people and the focus is building relationships while we do that—knowing you're not alone gives hope and a future."
Thank you to SPIRIT for their partnership and incredible work to feed Santa Paula!