This month, we're highlighting our partner Ruben Castro Charities, a community-based organization committed to eliminating generational poverty.
The organization is named in the honor of Ruben Castro, a local businessman, Moorpark community leader, and the first Latino to serve on the Moorpark Unified School District Board. Ruben Castro Charities carries on his legacy to serve the Moorpark community. In 2015, the organization stepped in to re-open the Moorpark College Pantry after it closed down. This pantry was transformed into the "Grab and Go Groceries" site at Moorpark College, and is now a reliable source of nutrition for students and the larger community. Everyone is welcomed to pick up the fresh foods and pantry staples available. In addition to food distributions, Ruben Castro Charities also awards scholarships and helps coordinate social services.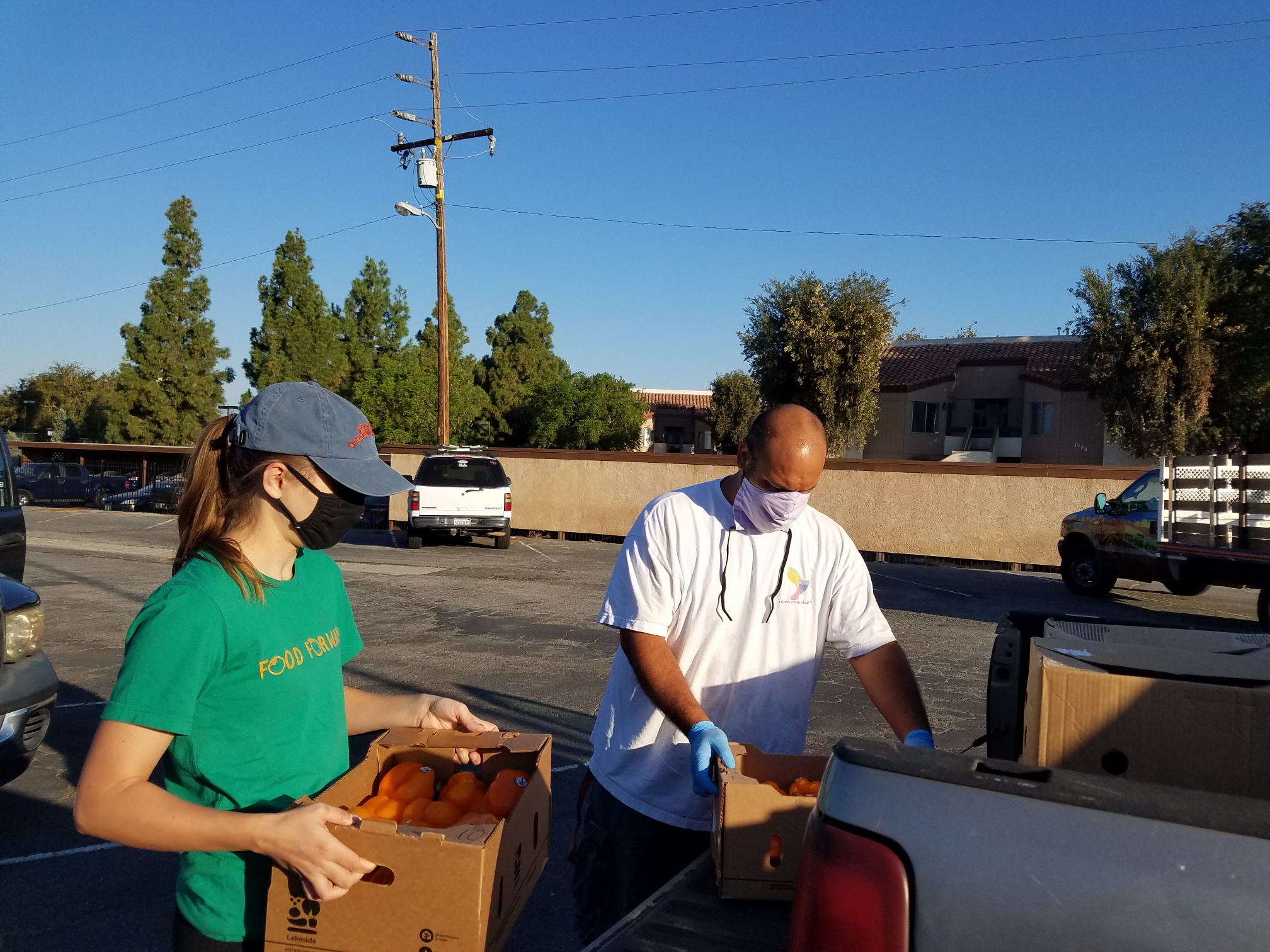 Alejandro Castro, a very active board member at Ruben Castro Charities, and Dominique Derse, Food Foward's Agency Relations and Farmers Market Recovery Program Coordinator, loading up fruits and veggies.
Each week, Ruben Castro Charities picks up produce rescued by Food Forward's Wholesale Produce Recovery program at the Simi Valley Produce Pick-Up. In addition, they regularly pick up fruits and veggies from local Backyard Harvest events, citrus packing house donors, and the Produce Pit Stop. Last week alone, they distributed more than 2,000 pounds of produce recovered by Food Forward to the Moorpark community! Food Forward's partnership with Ruben Castro Charities dates back to 2016, and since then they have become one of our most reliable and dynamic partners.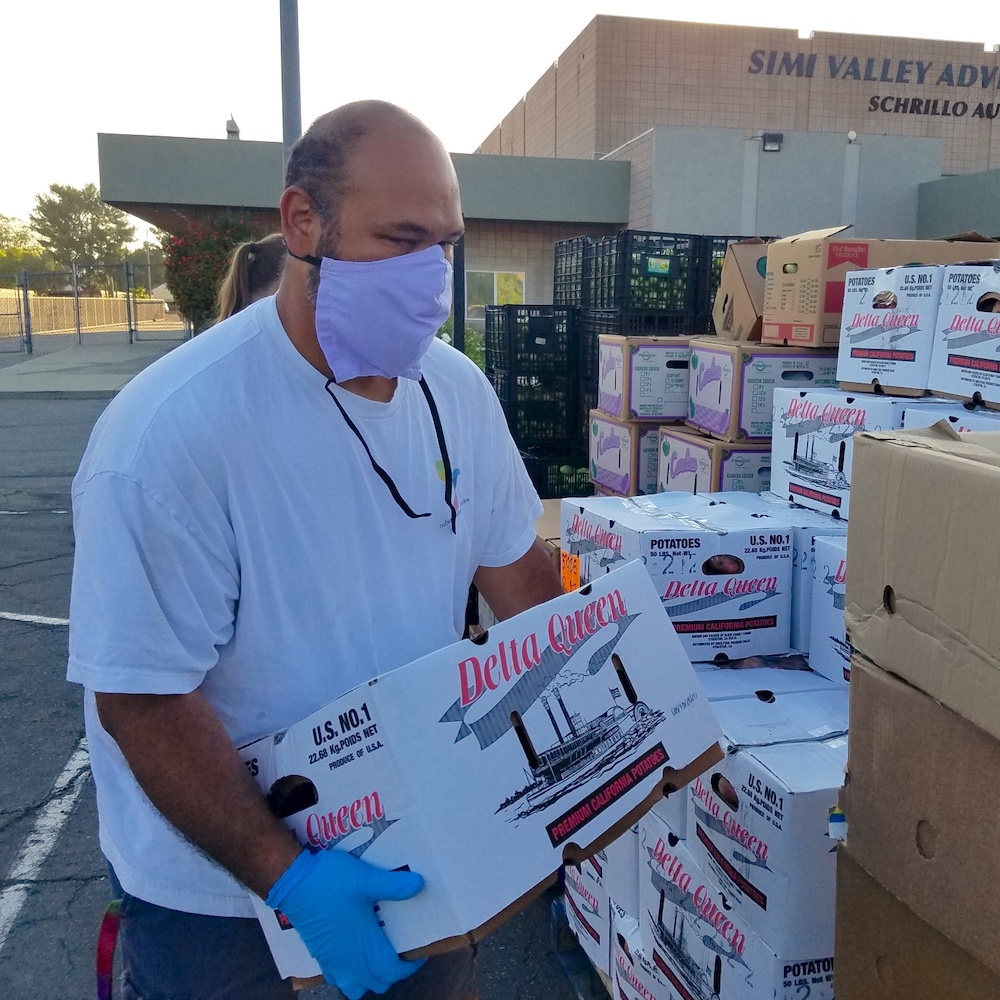 Alejandro Castro picks up weekly loads of produce from the Simi at the Garden Produce Pick-up. 
Alejandro Castro is a board member and Ruben Castro's grandson. Deeply involved in the organization, he acts as the main coordinator for Food Forward's produce for their food distributions. Castro has taken on even more work recently, as he's seen a huge increase in Grab & Go Groceries participants and the need for food assistance in Moorpark. "During the pandemic, we have doubled the number of families we serve each week," says Castro.
The organization has met the rising food insecurity in the community by doubling food distributions to twice a week, once on Tuesdays and again on Saturdays. They currently serve about 500 families a week from all over the county with a drive-through pantry model. Throughout the pandemic, Ruben Castro Charities has been an important resource to the community, helping to inform families about options for testing and emergency services.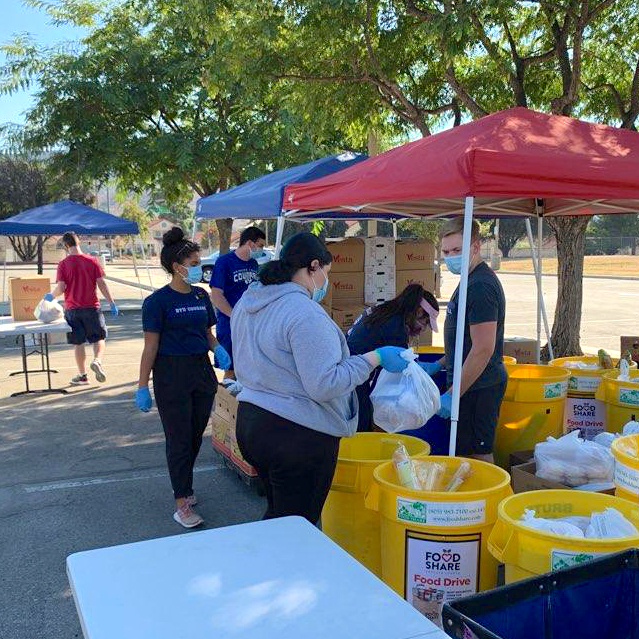 Volunteers from Ruben Castro Charities finishing up prep before the Tuesday "Grab & Go Groceries" drive-through.
We're grateful to support the food relief efforts of Ruben Castro Charities, and hope you enjoyed learning more about this community partner!