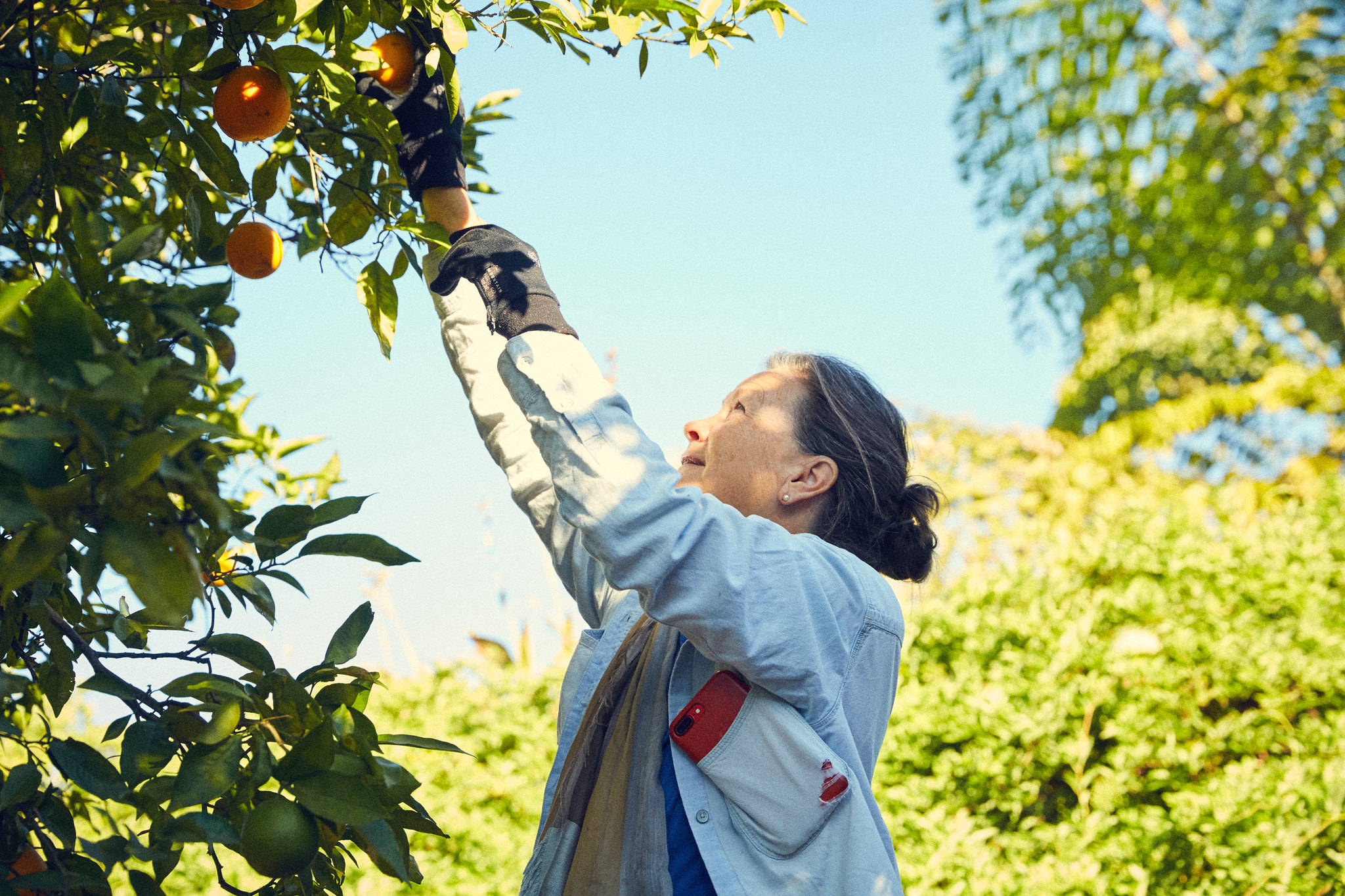 DO-IT-YOURSELF FRUIT PICKS
Are you a fruit tree owner with ripe fruit? Now's a great time to share!
If you have more fruit than you can eat, you can harvest and share your abundance with your community. Post on your local Nextdoor or Facebook groups to see if neighbors are interested in your produce. If you live in a well-traveled neighborhood, you can put your fruit in front of your home for anyone walking by to take!
If you are interested in having Food Forward assist you with the donation of the fruit from your trees and haven't registered with us already, please do so here. We cannot guarantee we will be able to assist you at this time but will do our best to help you however we can!
Tips for donating fruit from your tree
Here are tips and instructions to keep yourself and others healthy, and to make sure that you are sharing fruit that is acceptable for others.
When to harvest fruit from your tree to donate:
Fruit is ripe when it feels heavy for its size and has a pleasant aroma. Please do not harvest fruit that is really hard and unripe–a taste test is the best way to tell if the fruit is ripe. If the fruit is not sweet and juicy, leave it on your tree for a few more weeks.  If you are feeling sick, please do not harvest!
How to pick from your fruit tree:
Use your hands and pick what you can reach. If you have a picker pole or hand pruner, please feel free to use them. Place the harvested fruit in any boxes or bags you have around your house. We are not currently able to provide you with harvesting supplies, but your hands and any boxes or bags you have work perfectly!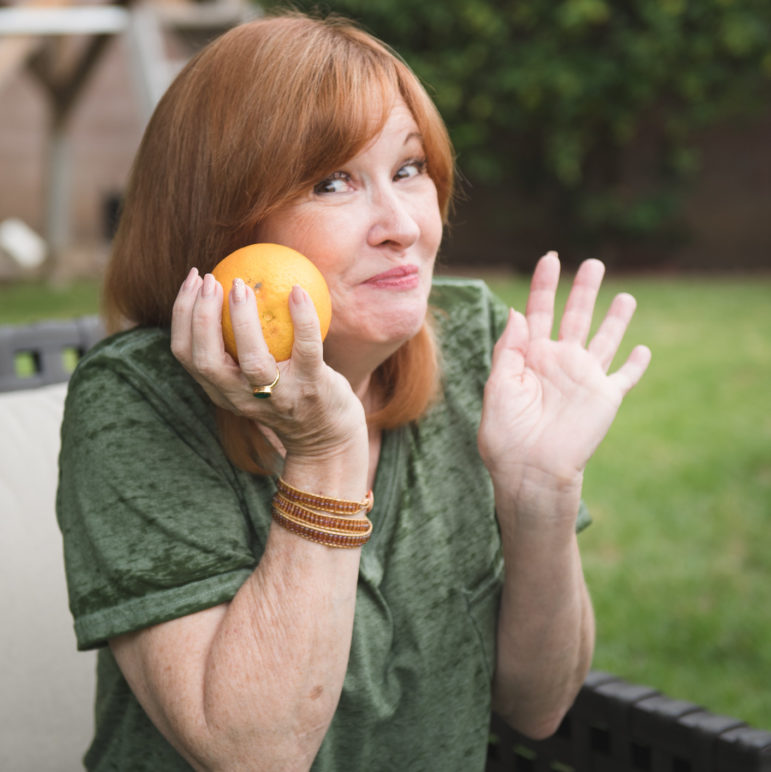 "Food Forward encourages people to come from this wonderful place of caring and making a difference." – Shirley, Backyard Fruit Donor
Instructions and safety information
Prevent the spread of the Asian Citrus Psyllid
Please be sure to remove any leaves or stems from fruit and bag or box before sharing. Leaves and stems may carry the Asian Citrus Psyllid, a vector responsible for the spread of HLB (greening disease). For more information, please visit this website.
What to share:
Only share fruit you would want to eat. Ripe, undamaged fruit is key. Do not share unripe or green fruit (citrus does not ripen off of the tree), fruit with broken skin or rot, or fruit that has been on the ground.
Where to share:
We are asking folks to consider their friends, family, and neighbors before sharing with the wider community. If you post on Nextdoor or Facebook, you may find you have neighbors that are in need of produce. If you live in a well-traveled neighborhood, put your fruit in front of your house with a sign for anyone walking by to take.
Food Forward COVID-19 Prevention Policy
Food Forward is currently following the COVID-19 requirements as outlined by the Los Angeles County Department of Public Health and asks that all fruit donors do the same when harvesting.
Food Forward will closely monitor the requirements and updates provided by the County Department of Health. As requirements and recommendations change often, we ask all community members to alert Food Forward when there are questions. 
We hope you are safe and healthy, and thank you for your efforts to share your abundance!
Register your Fruit Trees
Fruit Tree Care Resources

Sign Up For Our Newsletter