Volunteering During COVID-19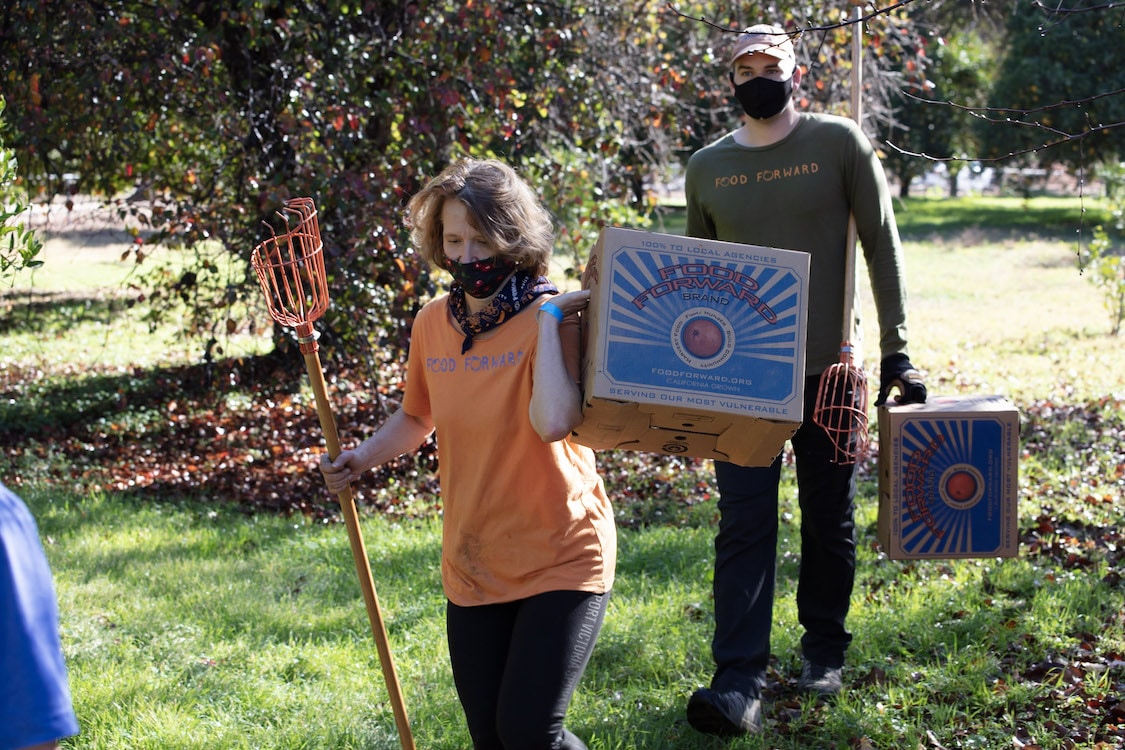 VOLUNTEERING
DURING COVID-19
Instructions to Volunteer
We are thrilled that you are interested in volunteering with us! Please note that Food Forward has limited volunteer opportunities at this time, and we may not have events available near you. Below are the required steps for each person (including children) to register for a volunteer event.
Read our COVID-19 protocols below, and complete this one-time form confirming that you acknowledge and will follow them.
Look for an email from

[email protected]

with the link to our volunteer calendar. Check your spam if you don't see it.
Register to volunteer on our volunteer calendar, and save the link to sign up for future events! Questions? Head to our FAQ page.
Please note: Each person you plan to volunteer with must complete the COVID-19 form AND register via the volunteer calendar. Otherwise, they won't be able to volunteer if they show up.
Food Forward's COVID-19 Protocols for Volunteer Events
Updated 3.10.22
Food Forward is committed to promoting the health and well-being of everyone in our community, including our volunteers, agency partners, fruit and vegetable donors, produce recipients, and staff. To help us do so, all volunteers are required to follow Los Angeles County Department of Public Health guidelines for unvaccinated/not fully vaccinated individuals, unless otherwise stated. Please read those guidelines here.
Although volunteer events occur across multiple counties and volunteers may have different vaccination statuses, all volunteers at all Food Forward events are required to follow LA County guidelines for unvaccinated/not fully vaccinated individuals. At this time, Food Forward will not track vaccination status.
As always, please stay home if you are exhibiting, have recently exhibited, or have been near someone who is exhibiting any of the symptoms below. If you begin to exhibit symptoms at a volunteer event, please leave immediately.
Fever or chills
Cough
Shortness of breath or difficulty breathing
Fatigue
Muscle or body aches
Headache
New loss of taste or smell
Sore throat
Congestion or runny nose
Nausea or vomiting
Diarrhea
Food Forward will have hand sanitizer on site. Volunteers are more than welcome to take additional precautions to feel safe and comfortable at events.
Thank you for your cooperation and support! If you'd like to volunteer, complete this one-time form and check your inbox for a link to our volunteer calendar.