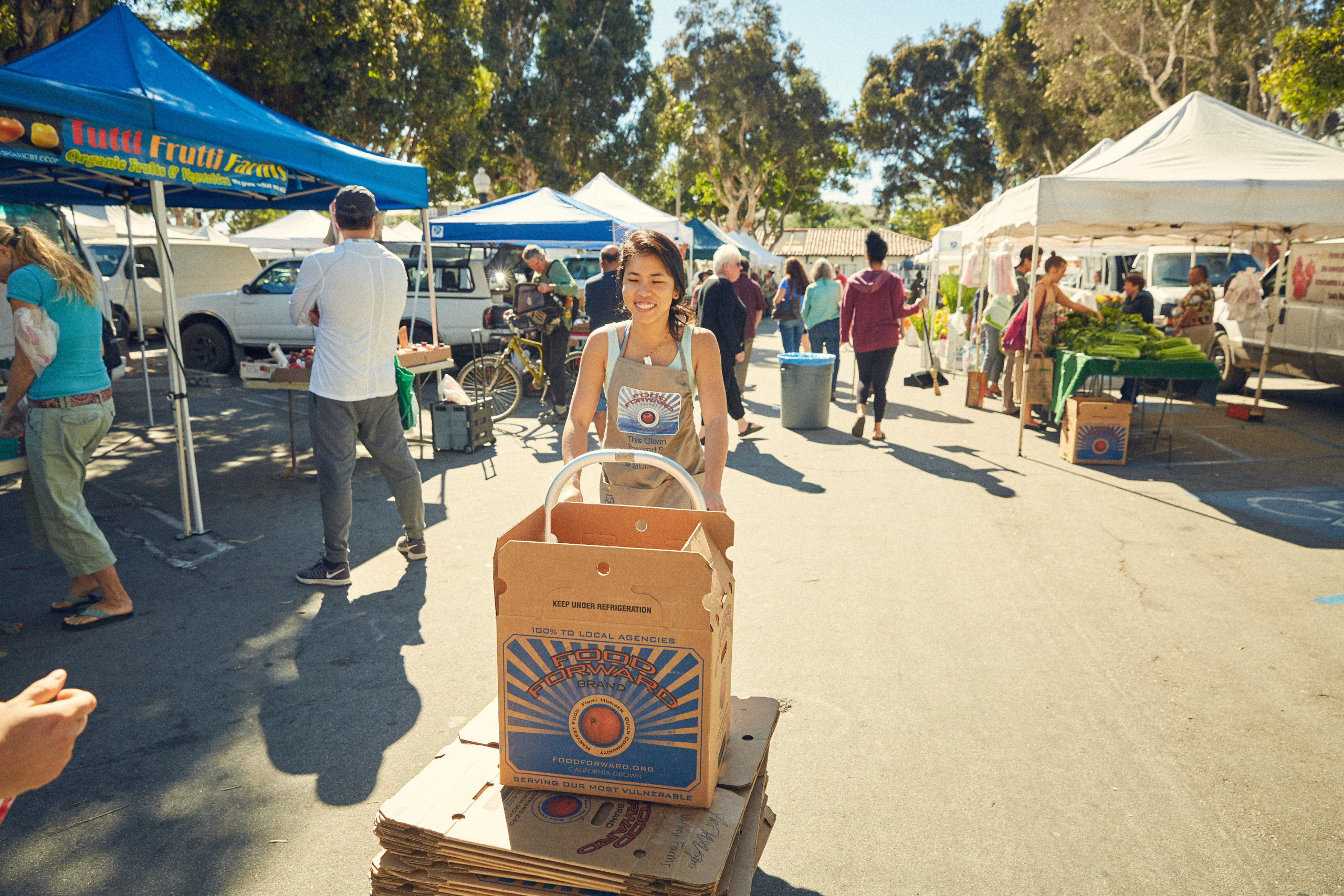 Los Angeles County
Food Forward began in the San Fernando Valley with a single fruit tree harvest in 2009. Since then, our three food recovery programs have grown significantly in Los Angeles. With its agricultural legacy, neighborhood farmers markets, and bustling port, Los Angeles is a region of abundance—making it the perfect place to rescue fresh, nutritious fruits and vegetables.
Our Wholesale Produce Recovery program operates southeast of downtown Los Angeles, at one of the largest wholesale produce markets in North America. Throughout LA County, our volunteers recover fruits and vegetables at weekly farmers markets, join us at one of the hundreds of fruit harvests we host every year, or sort and distribute fresh produce at a Produce Pick-Up.
In Los Angeles, Food Forward's donated surplus produce reaches the largest estimated population of food insecure individuals in the US, providing much needed healthy foods to people across the county.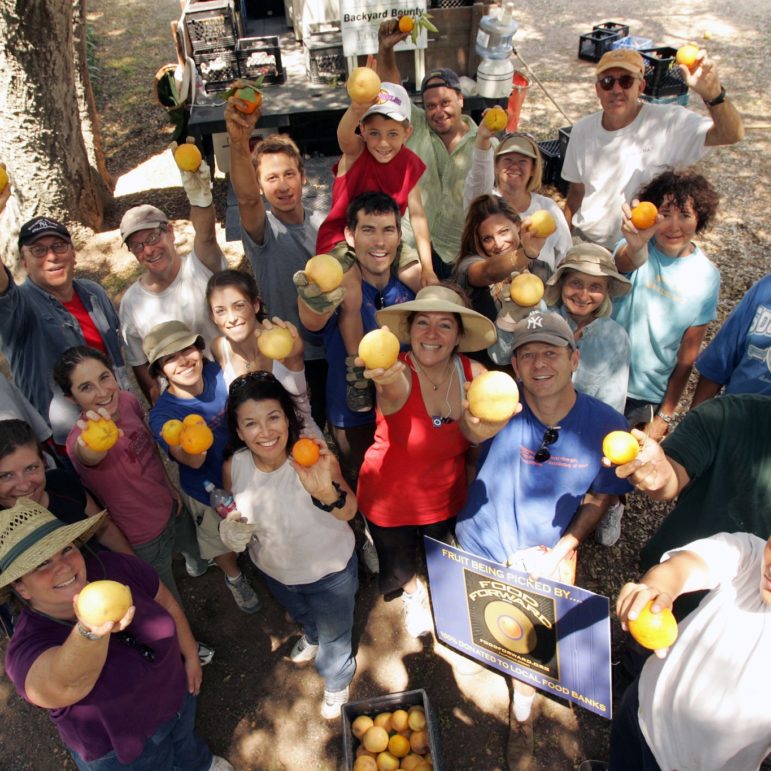 In 2009,

Rick Nahmias led the first "pick" with two volunteers in a backyard in the San Fernando Valley. They harvested more than 800 pounds of oranges and tangerines

for SOVA's food pantry down the street, bringing the concept that would eventually become Food Forward to fruition.

See our story here.
Ventura County
In 2012, Food Forward Ventura County officially opened its doors, thanks to the leadership of a passionate volunteer, Martha Penhall. Like Los Angeles, the Ventura County branch began with fruit harvesting, but soon the Farmers Market Recovery program expanded to Ventura County as well. Food Forward rescues fresh surplus produce at weekly farmers markets, from hundreds of private properties and orchards, and even from local farms. These fruits and vegetables are donated to our local partner agencies across Ventura and Santa Barbara counties.
Southern California
Food Forward's food recovery work occurs within Los Angeles and Ventura counties, but our impact extends throughout Southern California. In addition to Los Angeles and Ventura, Food Forward's recovered fruits and vegetables also reach Santa Barbara, San Bernardino, Orange, Riverside, San Diego, and Imperial counties. Through strong partnerships with regional food banks and other large-scale food distributors, Food Forward supports over 1,800 hunger relief organizations with free, nutritious produce, helping to feed about 2 million people in our region annually. Together, we are proud to help make Southern California a healthier, more sustainable, and more just place.
---