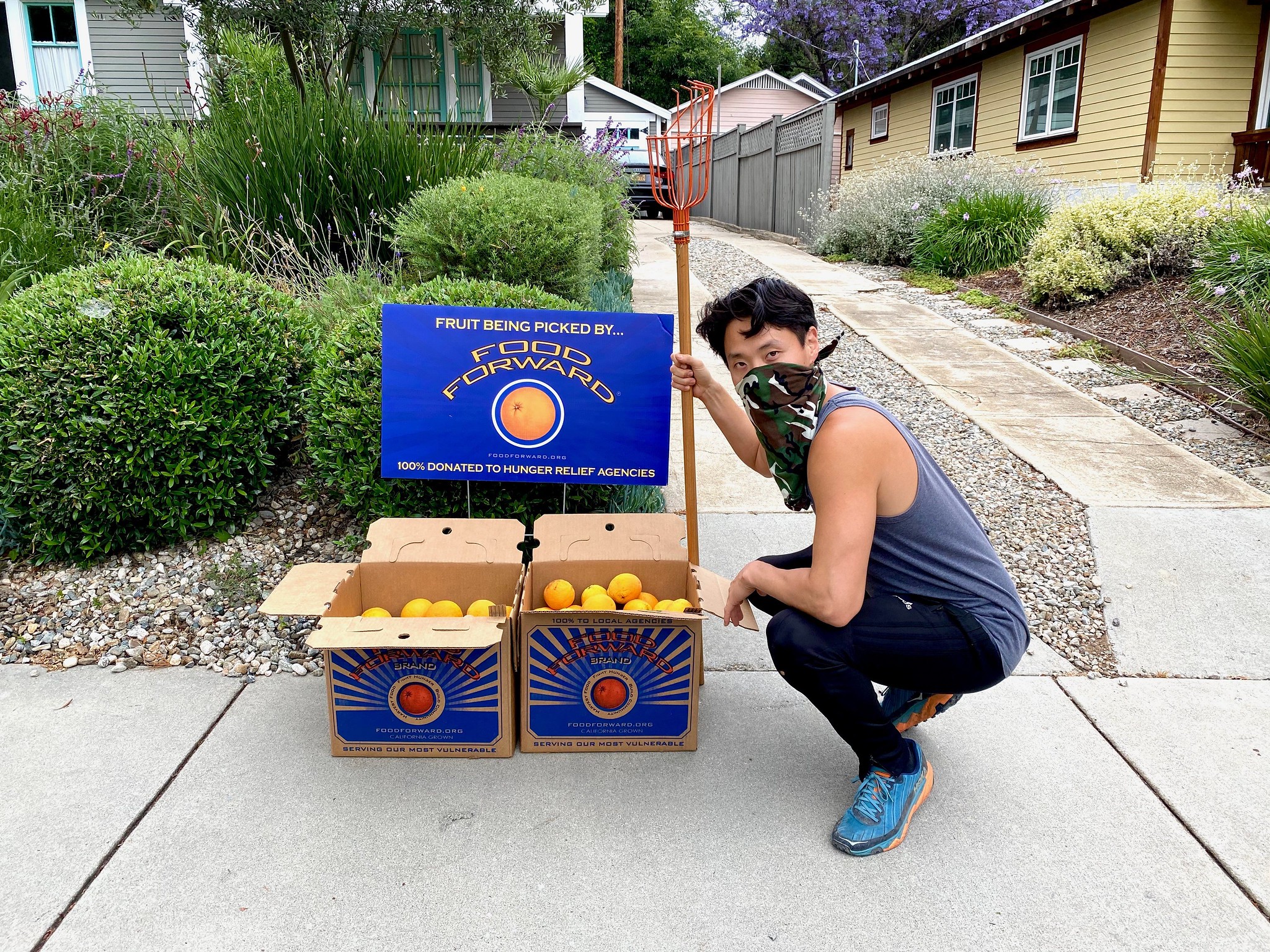 Volunteers didn't slow down–not even a little bit
Since Food Forward began in 2009, our produce recovery efforts have been powered by volunteers. Each year, they show up by the thousands to harvest fruit from trees, collect extra produce from farmers markets, represent us at community events, work in the office, and lend a hand however else they can. With their enormous support, we can rescue healthy fruits and vegetables from 24 weekly farmers markets and hundreds of properties with fruit trees to provide fresh, free produce for hunger relief agencies across Los Angeles and Ventura counties.
So, when we had to put volunteer events on hold for our community's health and safety in March, we wondered what that would mean for our work and, primarily, for the agencies that have come to rely on us. This thought was at the forefront of our Volunteer Event Leaders' minds as well. Almost immediately, many of them offered to help us safely continue to get fresh produce to the growing number of people in our region facing food insecurity.
We quickly put increased safety measures in place and began to welcome back trained Event Leaders to participate in solo or family and household events. Thanks to their determination and commitment to our mission, over the year, we were able to collect over 400,000 pounds of produce from 11 weekly farmers markets and harvest more fruit in a year than ever before: 476,000 pounds.
Here are just a handful of people who went above and beyond in 2020 to make sure hunger relief agencies across Los Angeles and Ventura counties didn't go without healthy fruits and vegetables during a challenging year. To learn more about Food Forward's volunteers, visit our blog.
Sign Up For Our Newsletter