Meet our Volunteer of the Month:
Barbara Daouda!
While a regular volunteer since 2016, Barbara found that there weren't a lot of harvests in her area so she took matters into her own hands and, with a little encouragement, trained to be a Pick Leader this past October. Since training, she has travelled all over Fruitland, from Culver City to Goleta, leading harvests and rescuing fruit. Barbara always comes through in a pinch and has become a go-to leader in both Ventura and LA County. We are extremely lucky to have such a reliable leader who is always ready for a harvest – wherever it may be.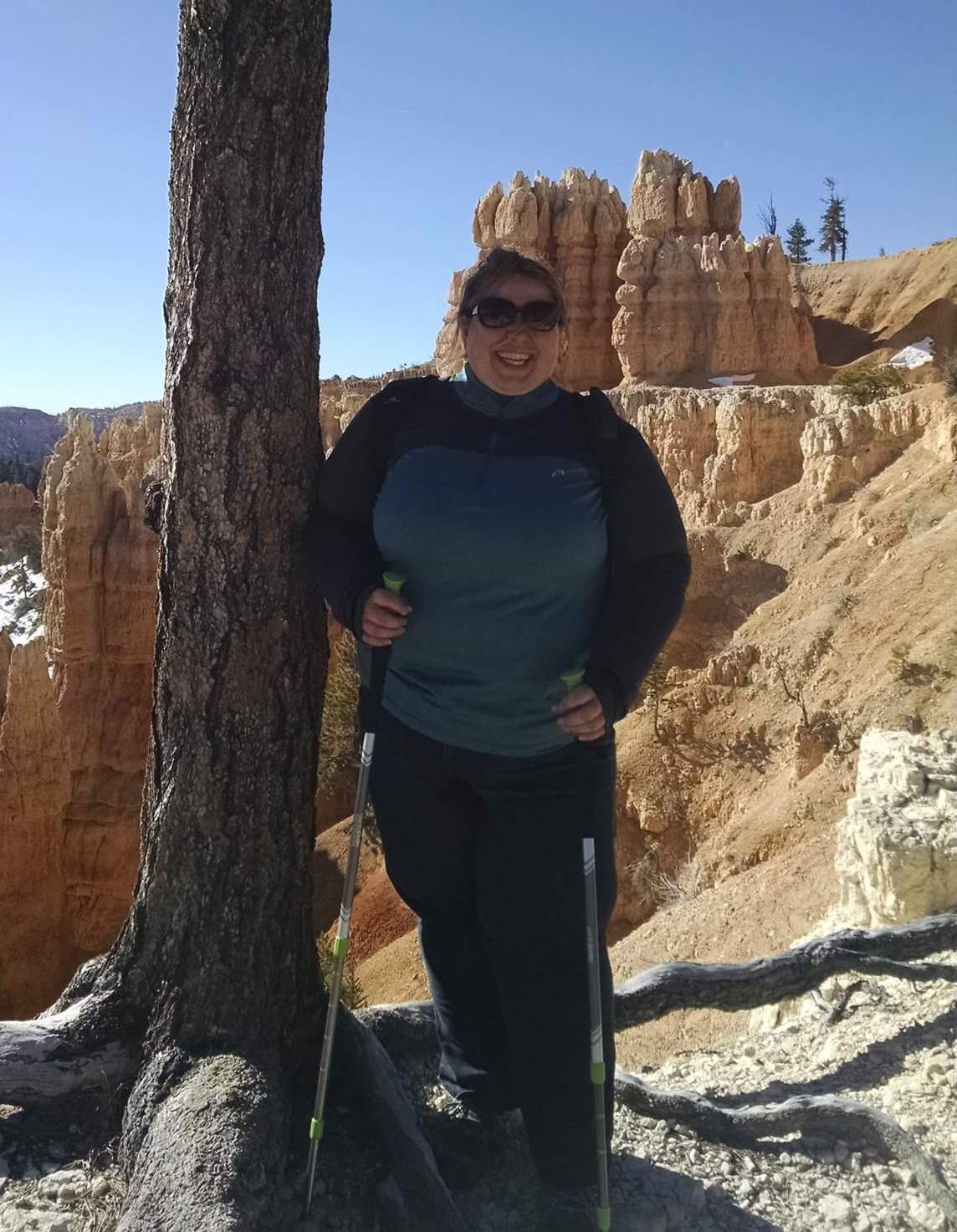 How did you learn about Food Forward?
I learned about Food Forward from a friend who posted a picture on Facebook of her volunteering at a pick. I asked her to tell me more about it, checked out the website and signed up for a pick. My first pick was a lemon pick at Bentwood led by Lynda Gorov. I was really impressed with how well everything was organized and how easy it was to volunteer.
What drew you to Food Forward's work and mission?
The program made sense to me. Picking fruit someone cannot use and making it available to those in need means both sides benefit. It's a perfect match. Having grown up on a farm, I know how much work it takes to grow things and I don't like wasting food. That's why Food Forward's programs resonated with me.
What is your favorite part of the Food Forward experience?
My favorite part of the Food Forward experience are the picks. There is something very satisfying about picking ripe fruit and knowing that someone will get to enjoy it.
How did you become a Food Forward Pick Leader?
I volunteered on and off for a couple of years, but was finding it hard to find picks in my area. I mentioned this to the leader on one of the picks and he encouraged me to step up to be a pick leader. It sounded like too much to take on at first so I didn't commit right away. After a few weeks, I filled out an application, got trained by Ally, the Ventura County Supervisor, and before I knew it, I was scouting properties and leading picks.
Is there a particularly powerful volunteering moment you'd like to share?
I already knew I would enjoy the picks, but I also met some amazing people along the way from volunteers to office staff to homeowners, everyone has been wonderful to interact with. I'm not the most outgoing person, but everyone in the program is very approachable and friendly. I'm loving the whole experience.
What do you do when you're not volunteering?
When I'm not volunteering, I work for a real estate company. I love to cook, garden, travel and spend time outdoors, ideally with my 15 year old son.