As the new year approaches, we at Food Forward find ourselves reflecting on the successes we have had in the past decade. Above all else, we are most proud of the amount of produce we've recovered and donated in just ten years. With the help of our dedicated volunteers, Food Forward has recovered and donated more than 85 million pounds of fresh produce to local hunger relief organizations. This is a truly staggering amount of produce that would otherwise go to waste. With the new year upon us, Food Forward is resolved to continue fighting for a more just and equitable food system. But we need your help to do it!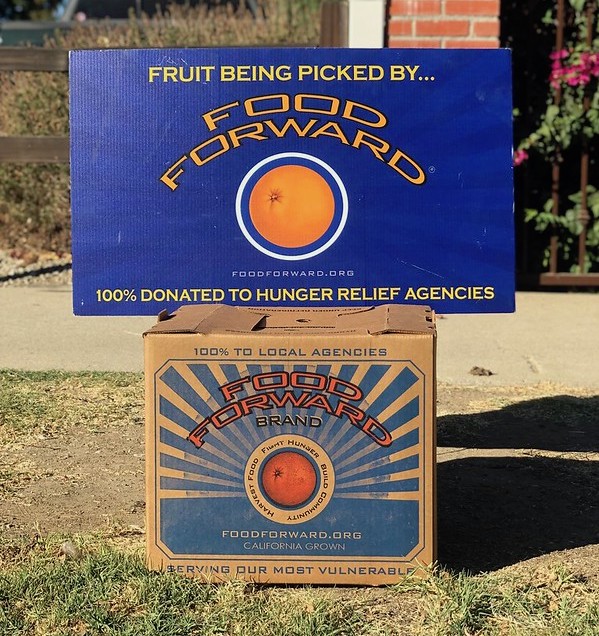 You can prevent food waste and feed people in your community by joining Food Forward's team of volunteer Pick Leaders! Volunteer Pick Leaders are a vital part of Food Forward's work to harvest food, fight hunger, and build community. Pick Leaders harvest perfectly edible produce that, without Food Forward volunteers, would otherwise get thrown into the trash or rot on the ground. We harvest fruit trees from properties across LA and Ventura Counties. 100% of the produce harvested is donated to hunger relief organizations serving the most vulnerable members of our community.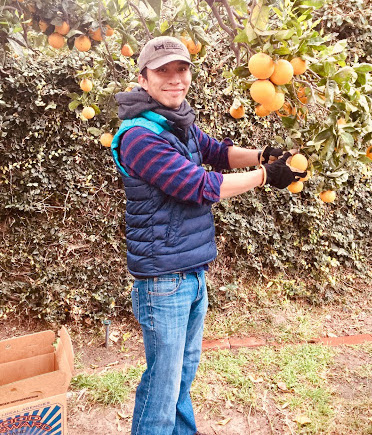 Volunteer Pick Leader Roland A says: "Becoming a pick leader was an excellent choice for me because it allowed me to help serve those in need while enjoying my free time outside."
Our work is unique because it solves two pressing issues—food insecurity and food waste—with one simple solution. Food Forward's mission is to share the abundance that already exists with those who don't always have access to it. Los Angeles and Ventura Counties have a long legacy of agriculture and orchards, which is why there are still many fruit trees throughout the city. Ventura County is still an agricultural hub and produces many high-value crops. Unfortunately, much of this nutritious, fresh, local produce ends up going to waste and contributing to climate change. And despite LA's rich agricultural legacy and plenty of active farmland in Ventura County, many of our neighbors cannot afford the high cost of food.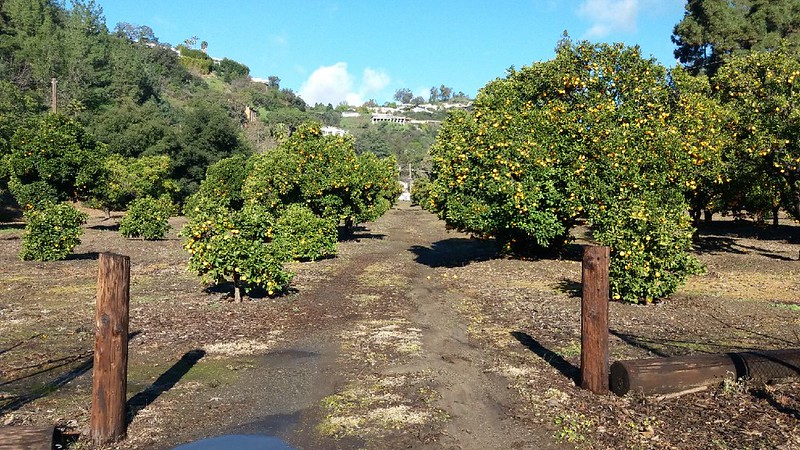 Food insecurity refers to a lack of access to enough good, healthy, and culturally appropriate food. According to Feeding America, food insecurity affects 1 in 9 people or roughly 1.1 million people in Los Angeles, and 1 in 13 people or roughly 65,000 people in Ventura County. It's heartbreaking to know that so many of our community members are experiencing food insecurity in a region that has such an abundance of fresh, local, and healthy produce. As a Pick Leader, you can bridge the gap between abundance and those experiencing food insecurity. This year alone, Pick Leaders have helped recover and donate nearly 350,000 pounds of fresh local produce to more than 160 different hunger relief agencies! And there is much more fruit that we could harvest and donate to those agencies—but we need more folks to join us!
As a Pick Leader you get to choose when you harvest, where you harvest, and what kind of fruit you harvest. If you like this kind of flexibility, are interested in gaining more leadership skills, or perhaps are interested in reducing food waste and greenhouse gas emissions, consider becoming a Pick Leader with the Backyard Harvest team. You'll join an inspiring community of over 75 Pick Leaders in LA and Ventura counties. We get to work outdoors, connect with like-minded people, and truly make a difference in your community. Visit Food Forward's Pick Leader page for more details about the position, or feel free to reach out to our harvest coordinators in LA (harvestLA@foodforward.org) and VC (harvestVC@foodforward.org) for more info and opportunities to get involved.
We'd love to have you as part of our fruity community! With your help, we can prevent even more waste and feed even more people in the new year.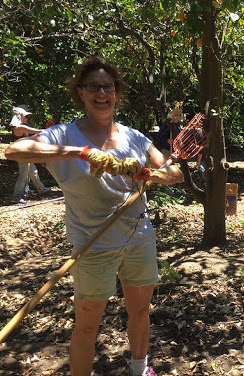 Volunteer Pick Leader Kelly A. says: "Volunteering with the BYH program is important to me because I believe very strongly that I should give back to my community, and this program provides me with a very easy, safe, fun, and instantly gratifying way to do it."