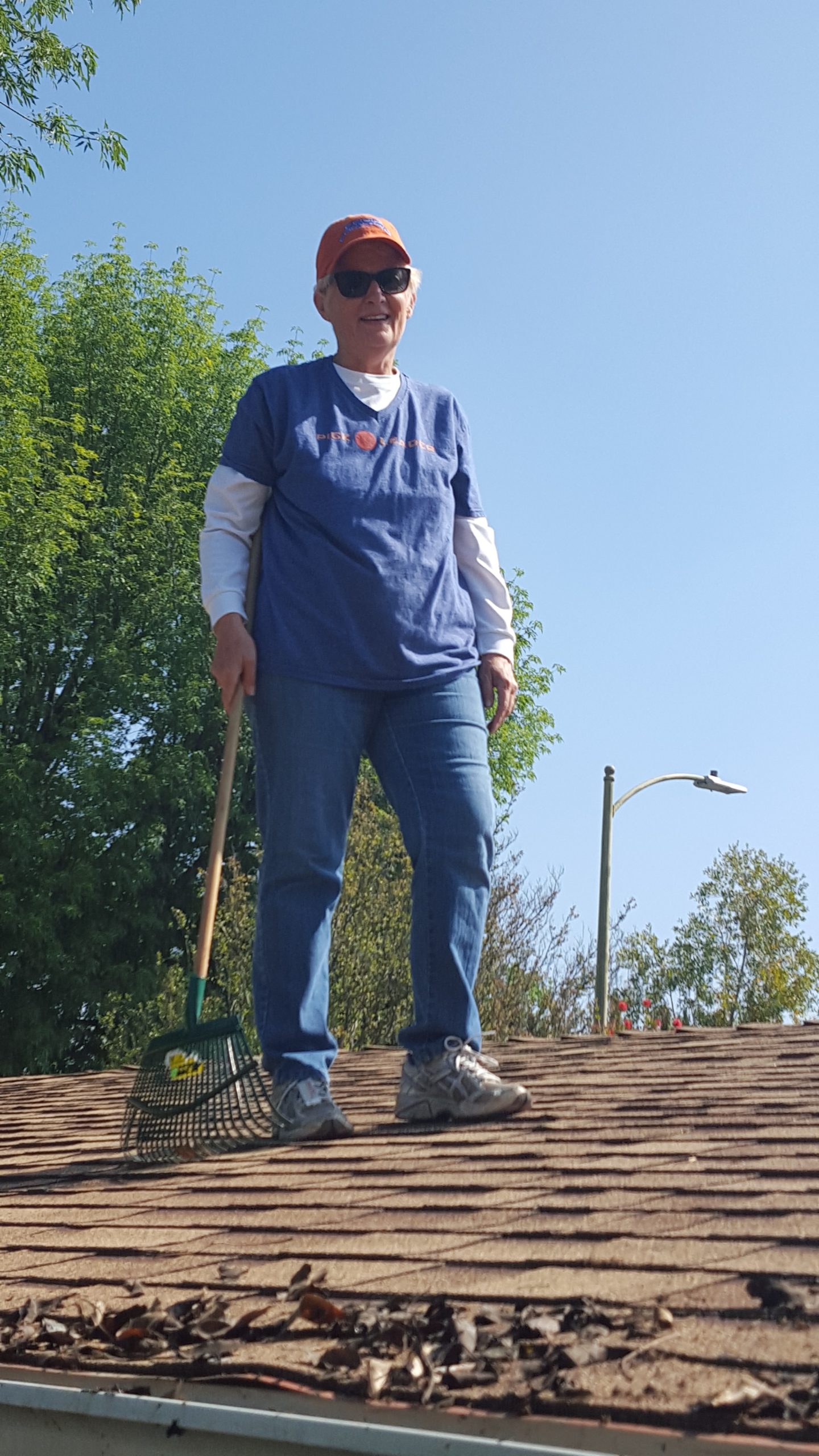 As part of Volunteer Week 2016, we thought it only fitting that we celebrate one of our incredible, dedicated, and passionate volunteers: Karen Mariglia. Karen is one of a very small number of Food Forward "Triple Crown" Volunteers: she is a Pick Leader at Fruit Harvests, a Glean Team Leader at Farmers Markets, and a Community Ambassador at volunteer fairs and outreach events. She's led over 20 volunteer events in 2016 alone, and has helped us recover nearly 12,000 pounds of fresh fruits and vegetables since she started leading volunteers early last year. As a Community Ambassador, Karen has been passionate about engaging students – especially at California State University in Northridge – and her own neighbors in Food Forward's mission. In the thick of citrus season, we were constantly amazed at Karen's dedication as she led multiple harvests, farmers markets, and tabling events – all in one week! This Triple Crown Volunteer truly embodies our efforts to harvest food, fight hunger, and build community.
So tell me, how did you get started with Food Forward?  
While I was working in Athletics at CSUN, the student athletes volunteered with Food Forward. That's when I first became aware of Food Forward and thought its mission was a stroke of genius, so I sought out Food Forward when I retired, in October 2014.
What drew you to Food Forward's work and mission?
Food Forward gives the donors, the volunteers and the food banks all a win-win experience. That's what keeps me excited about the Food Forward mission. So little effort is required by us volunteers to accomplish so much. I love sharing the Food Forward story and opportunity with everyone. The support of the office staff makes my small role easy.
What do you do when you're not volunteering with Food Forward?
When I don't have my car loaded up with boxes and ladders hopefully it's loaded with backpacks, a tent and hiking poles. The hubby and I love backpacking and get out there several times each year.
What is your favorite part about volunteering with Food Forward? Any particular memories you'd like to share?
I don't have a favorite memory from my experiences with Food Forward, because I have fun at all of my Food Forward events. I love that Food Forward gives me the opportunity to meet and talk to new people; I greatly enjoy the camaraderie with my fellow volunteers, the fact that so much good can be accomplished while having fun, and the physical work of picking and gleaning. I love seeing those boxes filling up!
Any words of wisdom you live by?
'Nothing stays the same forever,' 'every day is a gift,' and trying to live by the golden rule: these ideals work for me.