There are only a handful of Fruit Loops who truly explore our org with multi-dimensional zest.  One such person is June's Volunteer of the Month – Kat Thomas.  She started as a backyard harvester, joined up in the early days of the Farmer Market Recovery Program as a Glean Team Lead, and has since tabled for us, worked fundraisers, and even written about us for local media outlets.  All that great service aside, Fruit Prez Rick Nahmias' fondest shared memory of Kat came late in 2011 when she joined him at FF's first Christmas Day Pick.   On that 80 degree day, Kat brought along great Chinese food to share, which the crew enjoyed sitting in the Fruit Mobile.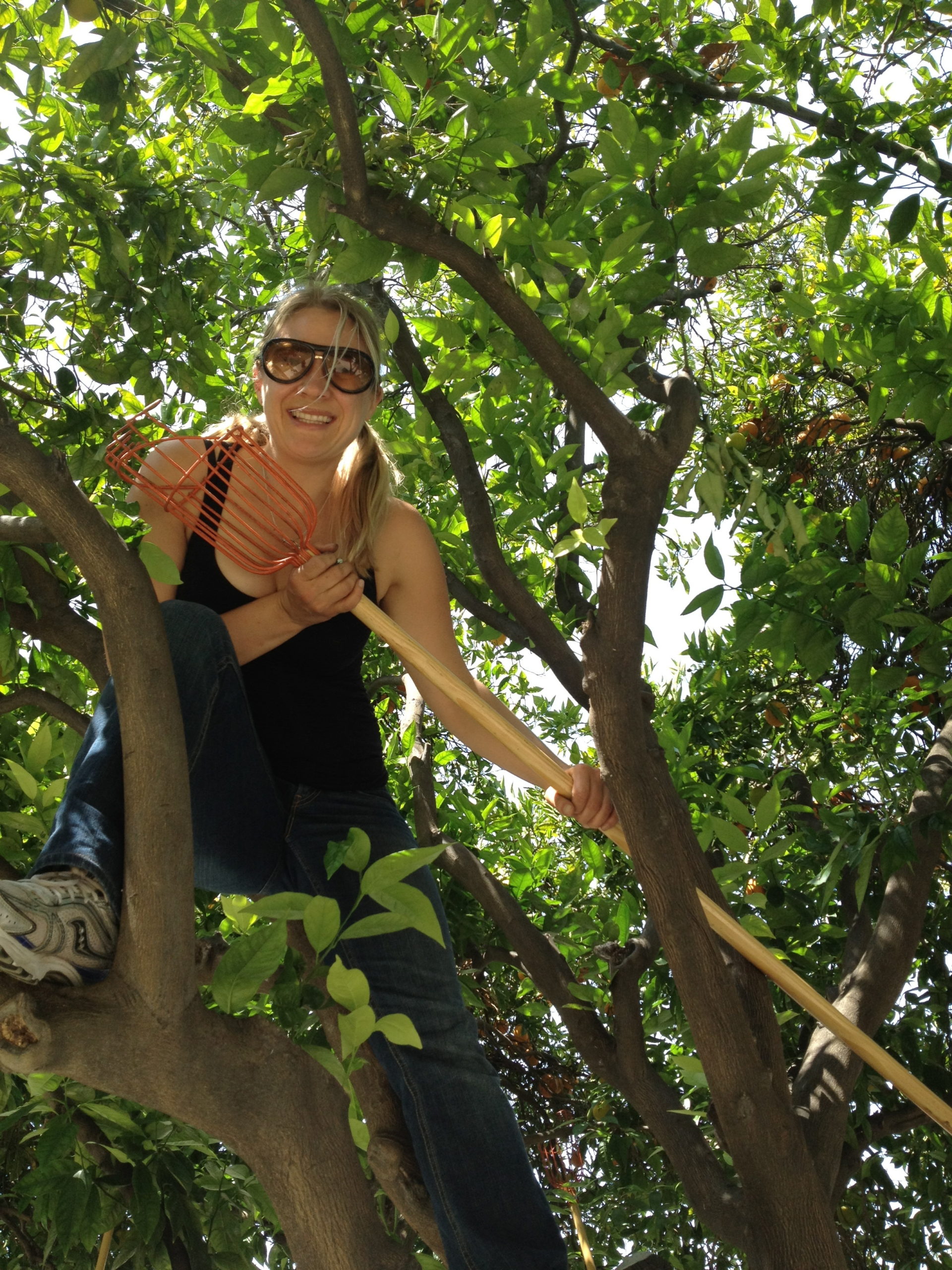 In Kat's words, "In life most of us hope for a Win-Win.  But the most Auh-Mazing thing about Food Forward is that it's a Win-Win-Win-Win.  Food banks get fresh fruits and vegetables, those donating get the feeling of helping out those in need (and tax write offs), citrus trees are healthier for getting picked, and volunteers get to spend time in trees (which is highly addictive)!)  I am so inspired by this Auh-Mazing non-profit and the kickass work they do that it motivates me to 'do more and do it better'!"
Congrats to Kat and thanks for your big juicy generous heart!