Congratulations to Sinead, our June Volunteer of the Month! Sinead has put in many hours of work since the end of last year to clean up our press contacts list, making sure we have accurate names and emails. This is fairly tedious work and is so helpful any time we send out press releases!
Sinead offered to help us out with this task because she used to volunteer with Food Forward at farmers markets, but now she's a mom and wanted an at-home volunteer option. It's so incredible that she wants to support our work in this way, since it may not be the most glamorous option to all (but hey, some folks really love a good spreadsheet!). Some volunteers are more behind-the-scenes, but they make just as big of an impact!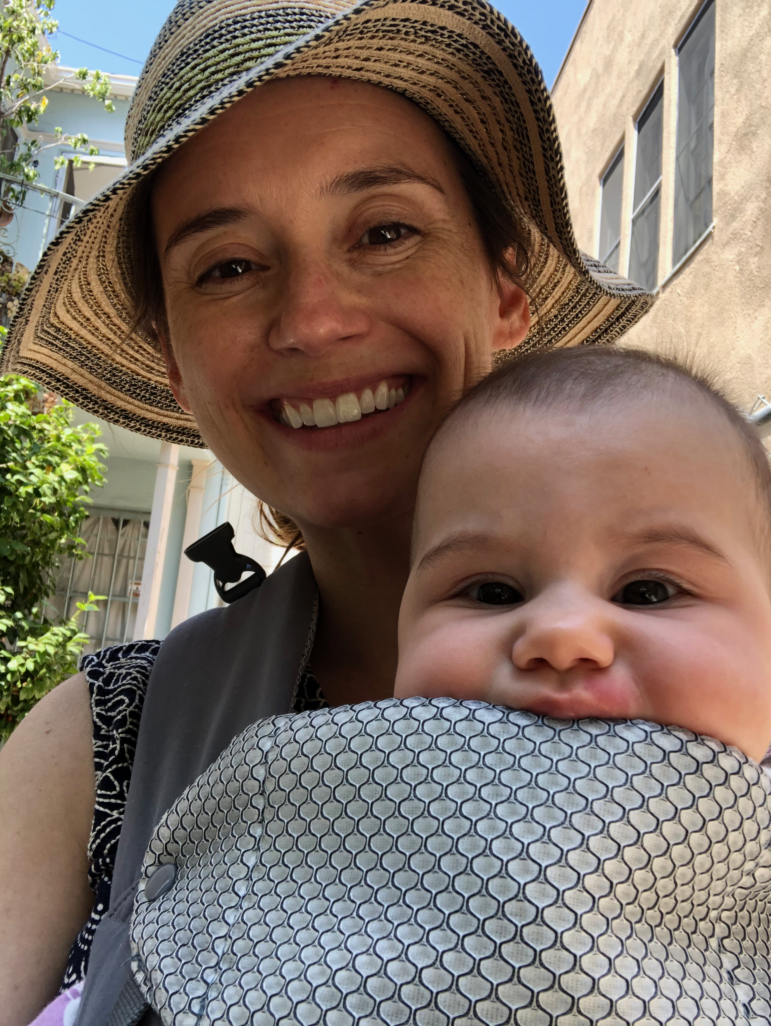 So tell me, how did you get started with Food Forward?
My husband and I were looking for a way to meet people and do some good when we moved to Los Angeles a few years ago so we did a couple of farmer's market gleans. Later on, when the pandemic and a young child kept me at home more, I reached back out recently to find a project I could complete virtually!
What drew you to Food Forward's work and mission?
I'm interested in sustainability and conservation both in my personal and professional life. I love how Food Forward is taking food that would otherwise go to waste and making sure it gets to people who need it. So much energy goes into growing our food, anything we can avoid wasting is so valuable.
What do you do when you're not volunteering with Food Forward?
I enjoy time with my husband and child in Los Angeles. We like gardening and exploring the beaches and parks around the city.  I also work in an operations role at a conservation-focused nonprofit. 
What is your favorite part about volunteering with Food Forward?
The gleans win just because of the joy of seeing all of the wonderful local food at the farmer's markets and knowing you are helping with a win-win situation for the farms and the recipients of the food. 
How would you describe the volunteer experience at a harvest?
My recent virtual project, updating the Food Forward media contact list, was fun in its own way. I had never heard of many of the more food-focused media outlets out there and it was fascinating to learn a little bit about all of the places Food Forward works with to spread their message.
What have you learned from volunteering?
There are many ways individuals can volunteer to help great organizations like Food Forward. If you can't make it out to an event, don't hesitate to reach out and ask about volunteer opportunities that are a better fit for you or your current situation.
Any words of wisdom you live by?
Ha! All I can think of is that "bedtime routine" works for my two-year-old, and it works for me!