It's Volunteer Appreciation Week, so we're sharing the reasons we love our volunteers!
"Volunteers aren't just the backbone of our organization. They are the heart, the legs, the eyes, and the soul of what we do. They are the patterns weaved into the fabric of everything this organization has grown to be." – Jason Reedy, Farmers Market Program Manager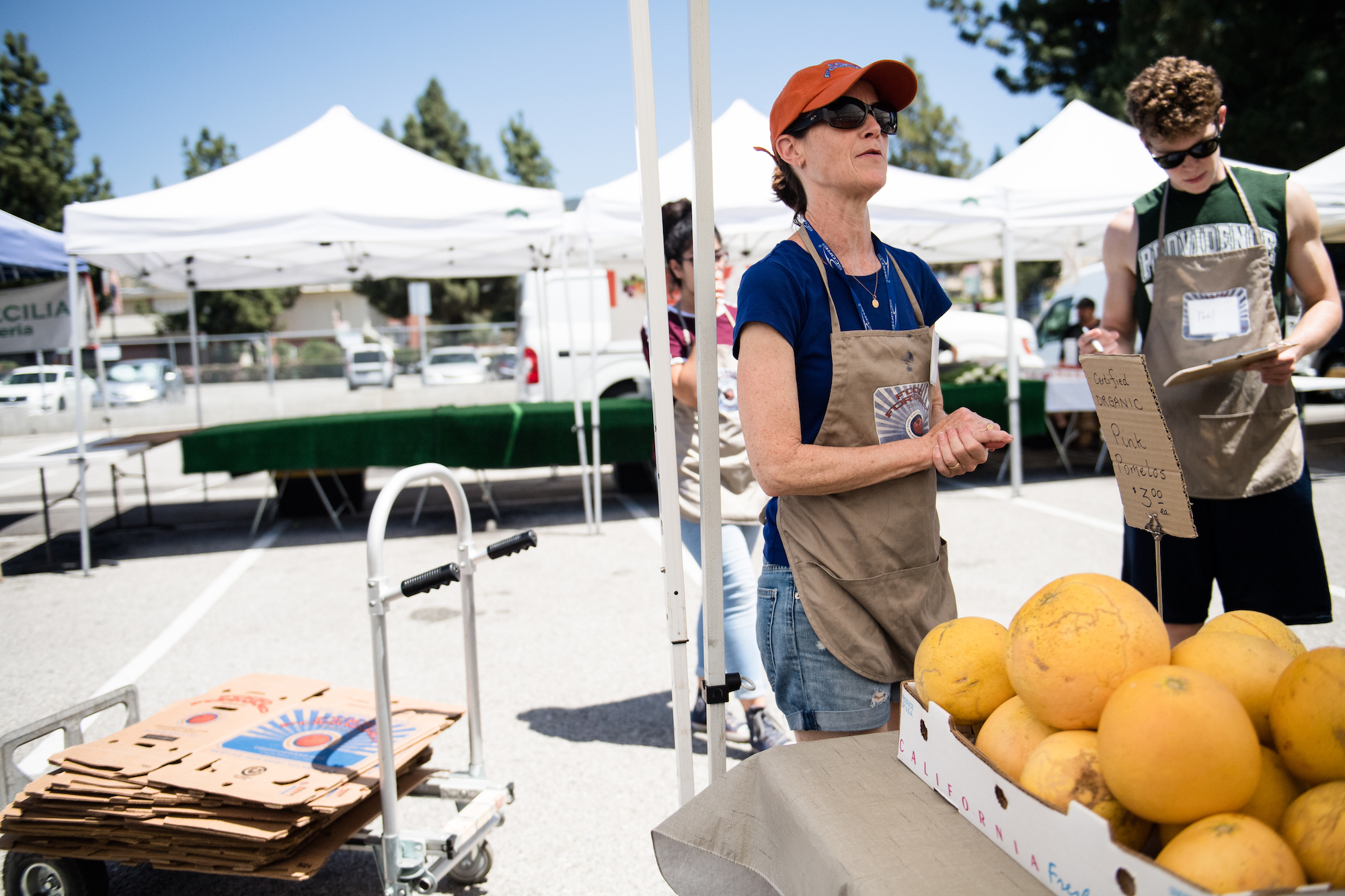 It's Volunteer Appreciation Week! Food Forward began as a group of volunteers solving a problem in their community, and has grown into an organization which serves millions of people with the help of thousands of volunteers. The ability of Food Forward to grow and develop new food recovery models is dependent on the dedicated and caring people who volunteer their time with us. And it's a big community—last year alone, over 4,000 people in Los Angeles and Ventura counties supported Food Forward's work at 2,280 volunteer-powered events! Volunteers gleaned surplus fruits and vegetables with us at farmers markets, picked fruit from backyard trees and orchards, and helped us distribute food at our Produce Pick-Up events.
"I like that it so tangible, pick and give immediately. It's a great sense of accomplishment and making a difference." – Kathy Schaeffer, Pick Leader & Glean Team Leader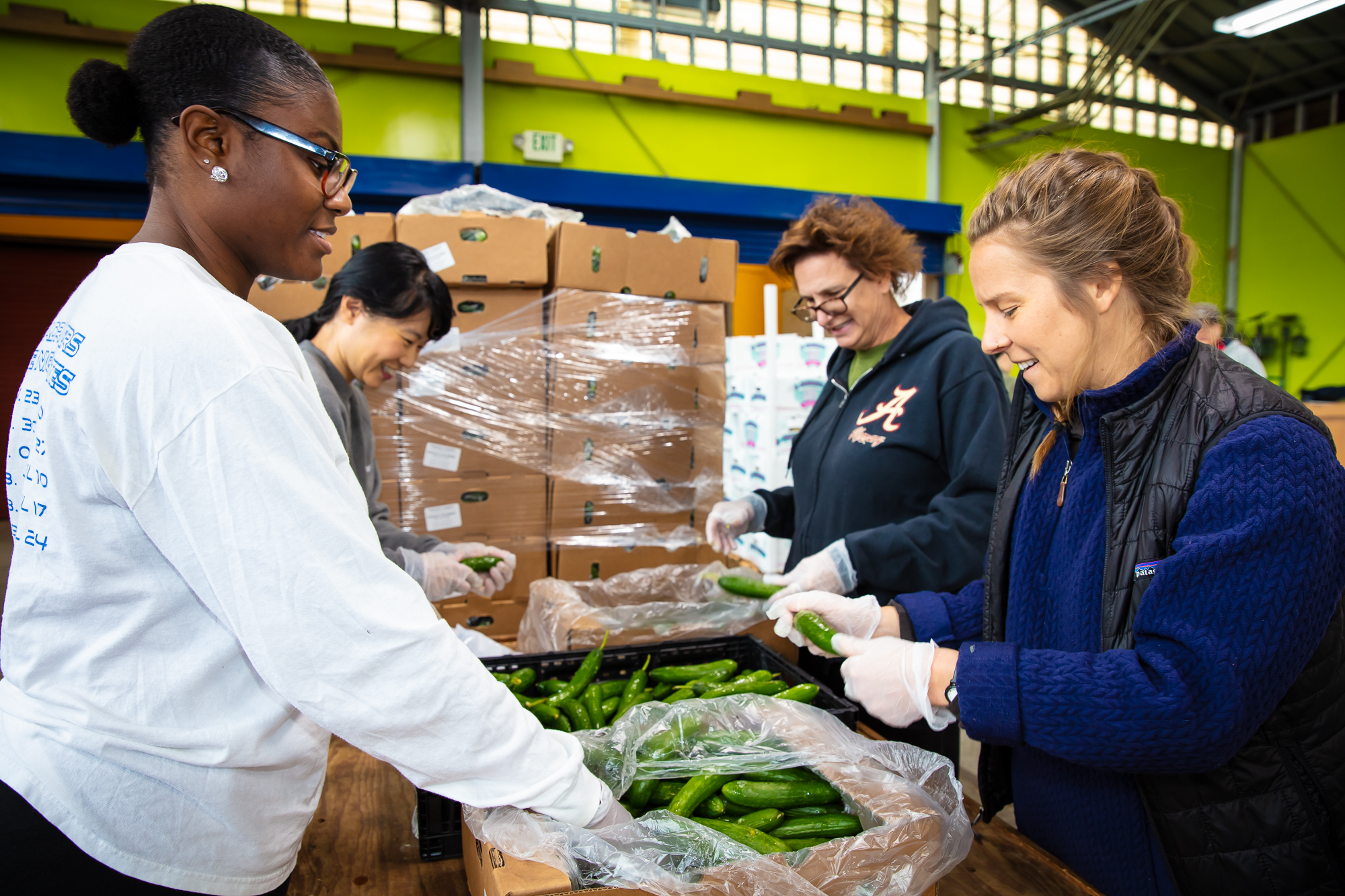 Food Forward is able to recover all this food because of our volunteers, but we also rely on volunteers to lead our events! We are lucky to have a dedicated team of "Super Volunteers" who lead farmers market gleans and backyard harvest events. These folks train with Food Forward and lead at least one event a month, but many lead every week, sometimes even several times in a week. They represent Food Forward out in the community and connect us to new volunteers and produce donors. Plus, they are genuinely caring people who go the extra mile to make a difference in their community.
"We are so fortunate to have the most amazing volunteers. The people I've met through the Backyard Harvest Program have become friends, mentors and wonderful examples of how to live a fulfilling life having fun, while helping others!" – Samantha Teslik, Harvest & Education Manager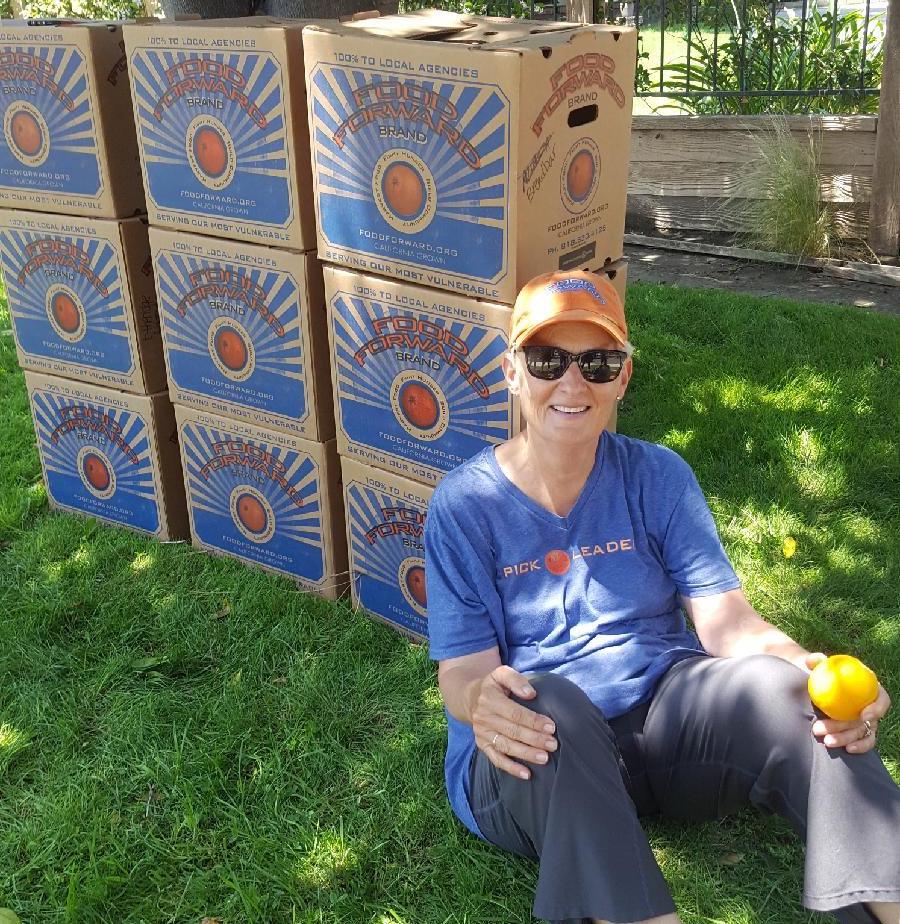 Food Forward volunteers are caring, friendly, compassionate, roll-up-your-sleeves people. They are always willing to help out in a pinch and eager to connect more people to our mission and work. One week isn't enough to express our gratitude for our volunteers—they're just that amazing! Thank you to all our volunteers, we couldn't do what we do without you.
"Volunteering is like voting. By showing up to make a difference, you are voting on the community you want to live in. Thank you for your votes!" – Adrienne Roellgen, Accounting & HR Assistant