Our Volunteer of the Month is Trish Carruth, one of our Glean Team Leaders in Ventura County! At the beginning of the pandemic, Trish had not volunteered with Food Forward for over two years. But as soon as she heard the Westlake Farmers Market needed help, she jumped right in and has been volunteering at least twice a month since! She has become a mainstay of Ventura County's Glean Team Leaders. She is always bright and ready to get stuff done, and her go-getter personality inevitably rubs off on people. She jumps into everything she does with determination and spirit. She is an exemplary volunteer, and thousands of pounds of produce have been recovered because of her involvement!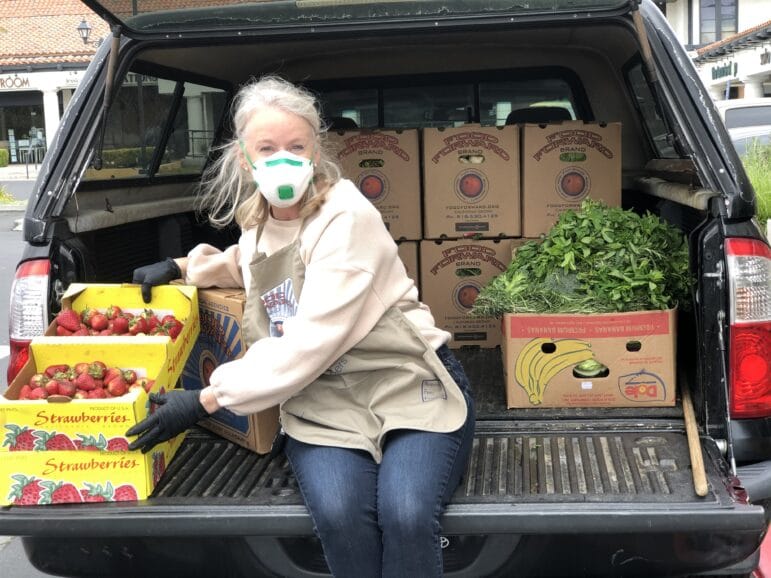 So tell me, how did you get started with Food Forward?
Our church, Calvary Community Church Westlake Village (WLV) began working with Food Forward prior to my moving into the Conejo Valley. When I became the Outreach Director at Calvary, I needed to know the ins-and-outs of what we do.
What drew you to Food Forward's work and mission?
Because our glean with Food Forward is such a big part of our Fresh Market food distribution, I knew I wanted to get involved!
What is your favorite part about volunteering with Food Forward?
The relationships we have formed with our guests is the very best part of what we do, especially over the last year when so many of us felt isolated. Our food distribution has become something we all (volunteers and guests alike) looked forward to! Food Forward is a big part of the joy we share every Tuesday as we give away the beautiful fresh fruits and vegetables we've gleaned!
The team at Food Forward is wonderful and the training is thorough! I enjoy working with Dom and knowing the heart of this organization to help all those who are food-insecure.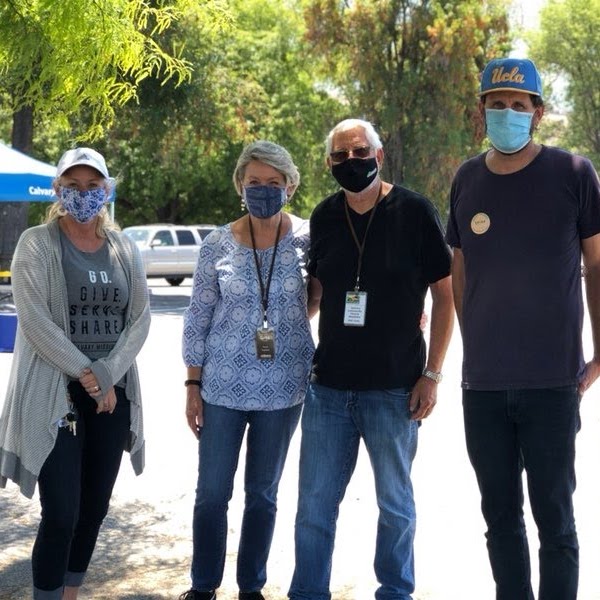 How would you describe the volunteer experience at a glean?
The weekly glean at WLV Farmers Market is amazing! The vendors are so gracious and generous! The produce we receive weekly is beautiful and when we distribute the groceries, our guests frequently express their gratitude!
What have you learned from volunteering?
Volunteering is FUN and a great way to make new friends as we work alongside those who want to make a difference in our community!
Is there a particularly powerful volunteering moment you'd like to share?
Over the last year, over 400 different families came to get much-needed fresh produce and many come every week without fail. The Food Forward Glean at the WLV Farmer's Market is some of the best produce we give away!
Any words of wisdom you live by?
At Calvary, we often say we are called to "live and love like Jesus." I really like that simple statement! They are words to live by! Jesus calls us to love our neighbors, to feed the hungry, and to care for the vulnerable among us (the poor, the widowed, the orphaned). Getting involved with Food Forward helps me fulfill that high calling!