11.14.16 – Meet Bekki, our Volunteer-of-the-Month for November! Bekki approached us this past May to let us know that she was "strangely passionate about fruit" and wanted to get involved. We knew right away that she had come to the right place. Bekki started as a Program Assistant with our Backyard Harvest Program, helping our team follow-up with fruit-tree donors and coordinate all our various backyard picks. She's also a Pick Leader, and has helped us get the last bit of summer citrus and the first few fall fruits these past couple of months. She's been an absolutely amazing volunteer leader, and we hope that you get a chance to pick fruit with her soon!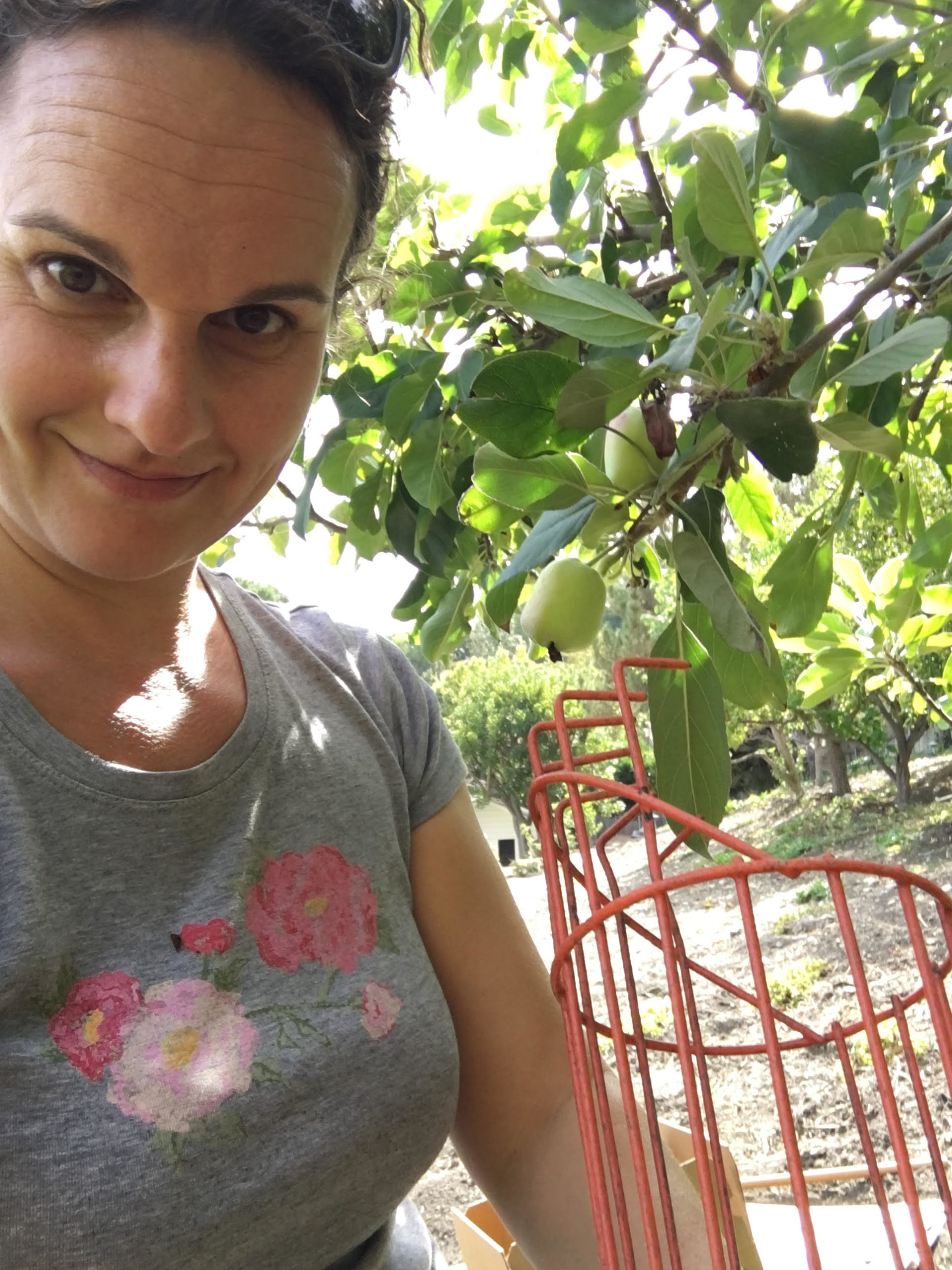 So tell me, how did you get started with Food Forward?
I was looking for volunteer work and stumbled upon Food Forward on the Volunteer Match website. I was super excited by Food Forward's mission, so I was persistent in my efforts to get in touch and get involved!
What drew you to Food Forward's work and mission?
I loved the idea of solving two problems at once: preventing food waste and providing healthy food to those in need, while building community across our vast metropolis. I'm also strangely passionate about fruit. My family owned a produce company for years in Arizona, my grandpa peddled produce out of his van all around our town for 40 years, and I enjoyed joining him whenever I could.
What do you do when you're not volunteering with Food Forward?
In a former life, I helped create software for a tech company. I have two young daughters (4 and 2) who keep me running in circles. I love practicing yoga, jogging, and hiking. I also enjoy trying new restaurants and recipes, and exploring my neighborhood on foot.
What is your favorite part about volunteering with Food Forward? Any particular memories you'd like to share?
I really love the picks: there's something really meditative about picking fruit and being in nature. I find myself feeling super focused and determined when picking. And in the office, it is really amazing to be surrounded by people who care so much about the mission; who are authentic, smart, interesting, and hard-working. When I first started volunteering in the office, I was super impressed that so many people could carry on phone conversations in the same office simultaneously (talk about focus!).
Any words of wisdom you live by?
Two nuggets from my grandpa ("The Vegetable Man"): Grab the bull by the horns, and kick butt! And, Giving is living.