April 17, 2018 — National Volunteer Week is April 15-April 21, 2018 and we're taking time this week to show some extra appreciation to all of our amazing volunteers!
That's how many hours our volunteers collectively gave in service in 2017. Those hours were spent gleaning all sorts of produce (and bread!) at farmers markets, poking pickers into the highest branches at our backyard harvests, and sorting through pallet-loads of produce at our direct distributions.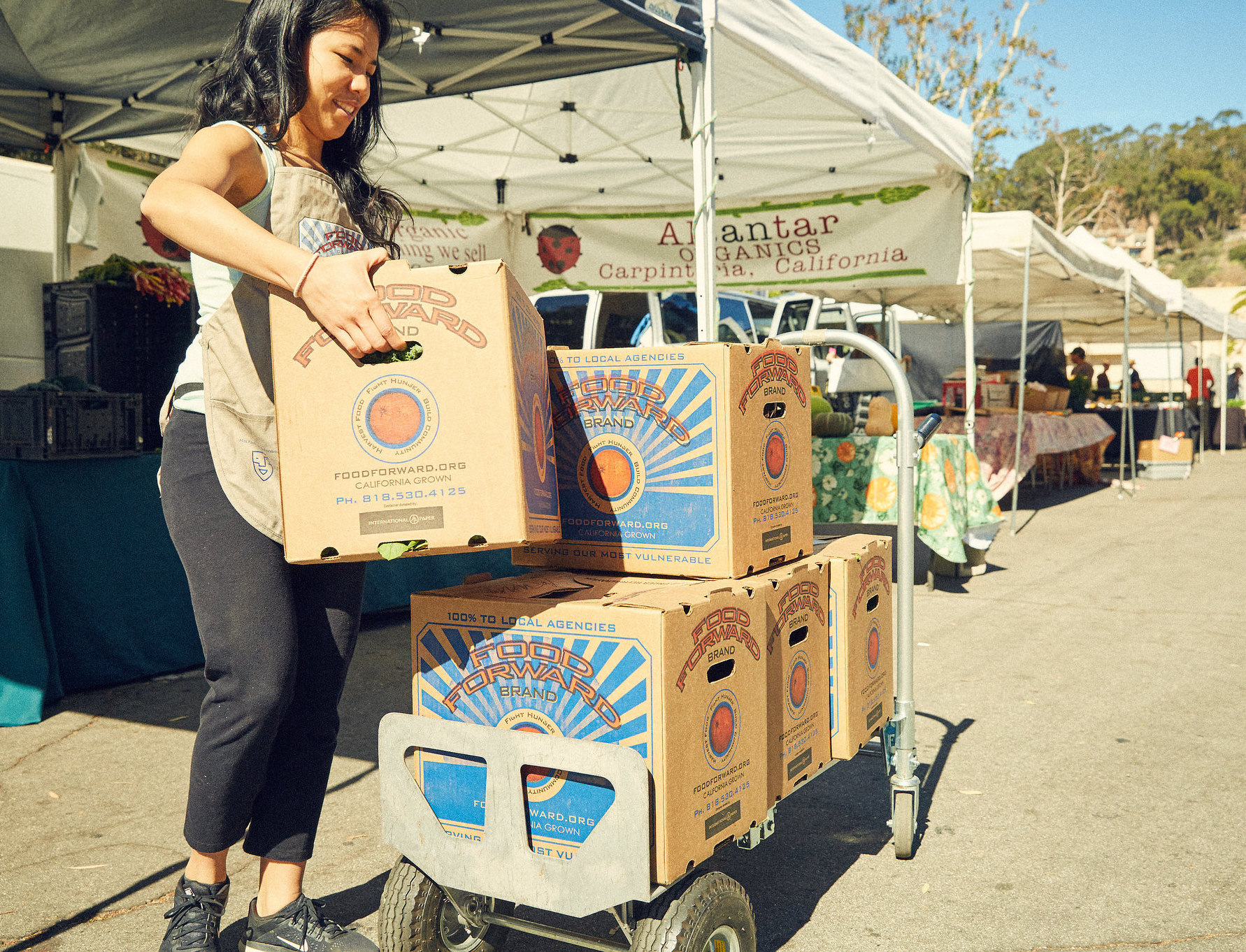 Last year, our volunteers covered vast swaths of Southern California, harvesting and gleaning as far north as Santa Barbara and as far east as Riverside. They powered an average of 175 produce recovery and gleaning events per month, and these events ranged in size from our annual Cal State University Northridge orange grove picks with 400+ volunteers to small groups of 3 and 4 at farmers markets to solo harvests.
We've said it before but we really couldn't do what we do without the help of all of our volunteers.
This week, we want to highlight some quotes and stories from volunteers.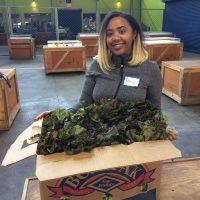 Remhai volunteered for the first time at our direct distribution free farmers market at the Watts Labor Community Action Committee. She says, "I volunteer because I want to be one person that contributes to making the world better. There are so many people that need help, and not enough people helping."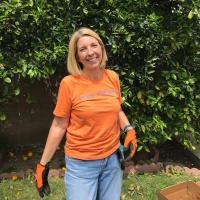 Kathy is a long time Farmers Market Glean Team Leader and Backyard Harvest Pick Leader, mostly leading backyard harvests in the Valley. She says that after volunteering for the first time with Food Forward, she was drawn back because it "felt that it was really productive [when] we actually had something to show for our work."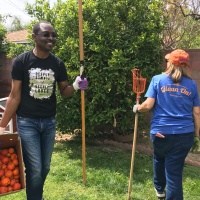 On his motivation to continue volunteering with Food Forward, Olu says, "It gives me such an incredible joy to know that we're doing something that makes somebody happy."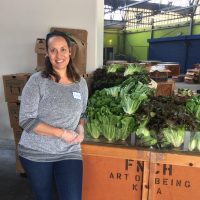 Bianca volunteered with her company and says, "Volunteering just sort of fills my well and rejuvenates me to get back to regular work."
Going Above and Beyond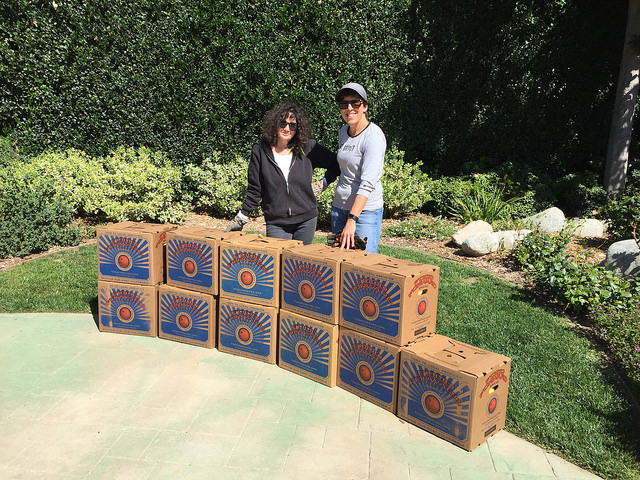 Our volunteers go above and beyond to get the job done! Food Forward Ventura Branch Supervisor Ally shared these stories about volunteer dedication and hard work:
John, who has been running a few community garden plots at Cornucopia Community Garden for Food Forward since May of 2016 (and volunteering at farm gleans and solo pick prior), has harvested over 4,000 lbs of fresh produce that he has grown by hand. All of the produce that John has grown has gone to serve Project Understanding, one of his local food pantries.
Joyce harvested 10 boxes of grapefruit in the rain, shoved them into her small SUV and delivered them to her local pantry. This was during just one of the 15 events she has led since the beginning of 2018.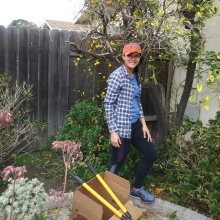 And volunteer Leticia braved some prickly tree climbs to harvest more than 80 pounds of lemons and tangerines by herself!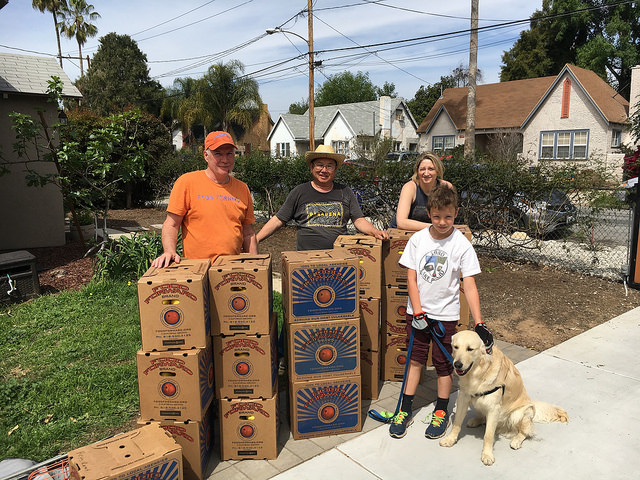 We will be sharing volunteer stories on Instagram and Facebook this week so make sure to follow along!
Thank you again to all of our wonderful volunteers for bringing their time, energy, and passion to all of our events. We couldn't do it without you!