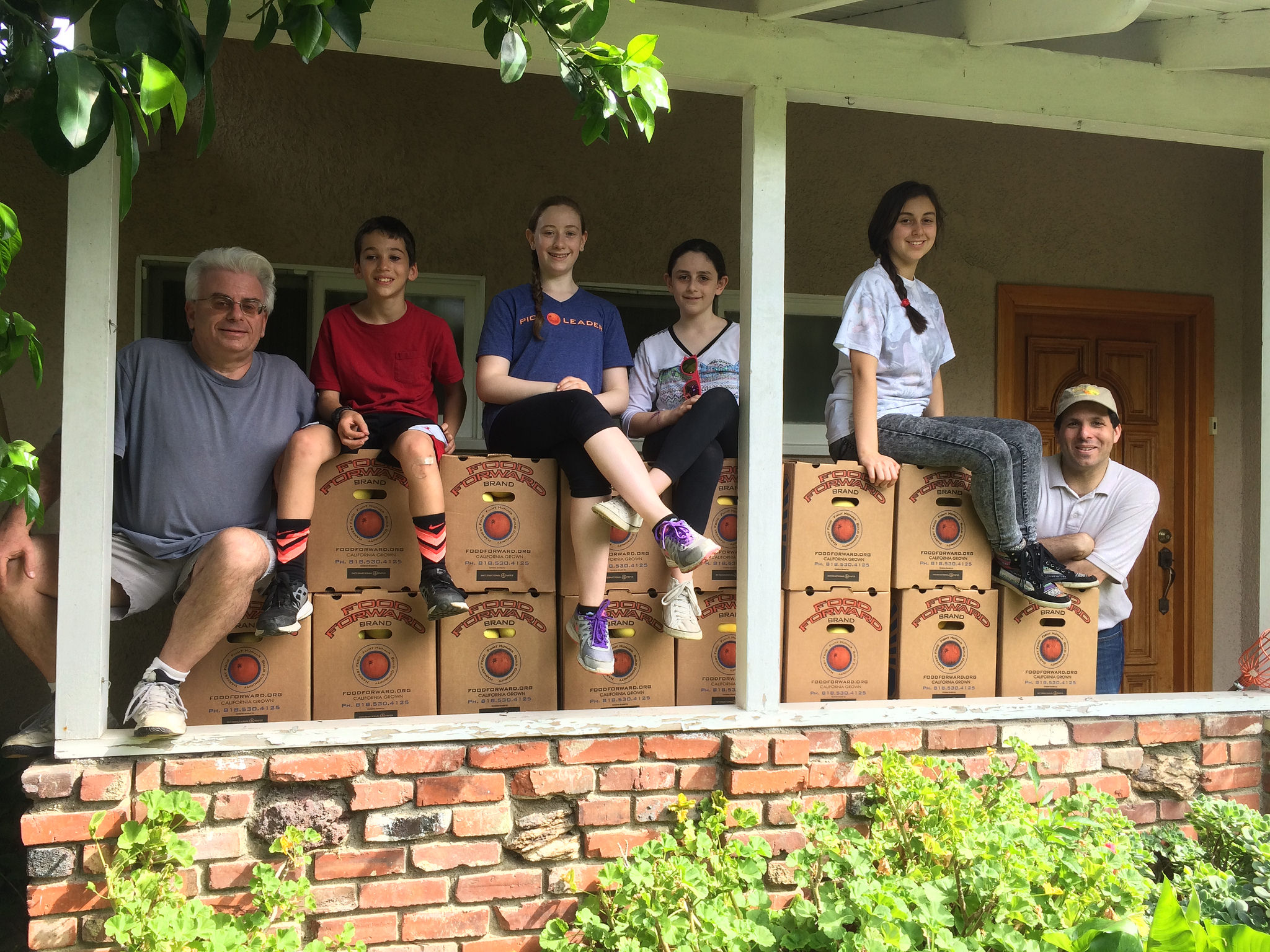 Meet Maya, our Volunteer of the Month for the month of March. Maya is a truly special young lady that possesses a dedicated spirit and drive to help others, qualities not often seen among others her age. She has done a fantastic job motivating her friends and family to get involved fight against hunger and waste through her efforts as a Food Forward Ambassador at her local temple and as a Pick Leader at harvests throughout the West San Fernando Valley.
For her Mitzvah project, Maya decided that she wanted to harvest 1,800 pounds of fresh fruit to donate. She passed her goal a long time ago and has already collected and donated 2,803 pounds! We are extremely proud of her efforts with our organization and as an overall positive example to her community!
So tell me, how did you get started with Food Forward?
I spent a lot of time thinking about how and where I would like to volunteer. When I heard about how Food Forward started, it inspired me to volunteer as part of my mitzvah project for my bat mitzvah. So far, I have led picks that have recovered and donated 2,603 pounds of fruit.
What drew you to Food Forward's work and mission?
I was inspired to volunteer with Food Forward because it sounded fun, and picking all of the fresh fruit benefits thousands of people.
What do you do when you're not volunteering with Food Forward?
When I am not picking fruit for Food Forward I enjoy dancing, acting and singing. I also like playing with and training my dog, creating art, cooking, and spending time with my family.
What is your favorite part about volunteering with Food Forward? Any particular memories you'd like to share?
Volunteering with Food Forward is fun and it's very satisfying to count the number of boxes that have been filled at a pick. It's amazing to think about how many servings of fruit are provided each time the fruit is donated.