Kathy Helms is one of the most versatile volunteers at Food Forward in Ventura County.  Kathy has volunteered more than 120 hours with Food Forward From volunteering at our office, to helping out at the Ventura Community Garden, to helping out at strawberry farm gleans, to leading harvest events herself; we appreciate you Kathy!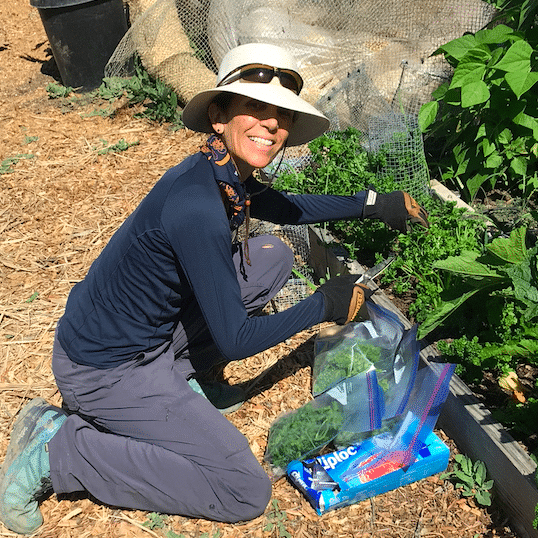 So tell me, how did you get started with Food Forward?  
My husband and I retired to Ventura from NY in 2018. I researched volunteer opportunities and was immediately drawn to Food Forward.  

What drew you to Food Forward's work and mission?
Collecting, donating, growing, rescuing food to share with those in need…yes, please! 

What do you do when you're not volunteering with Food Forward?
When I'm not volunteering with Food Forward, I'm swimming at Ventura Aquatic Center, cycling up the coast, or hiking all around Ventura County. There's lots of yoga and reading, too.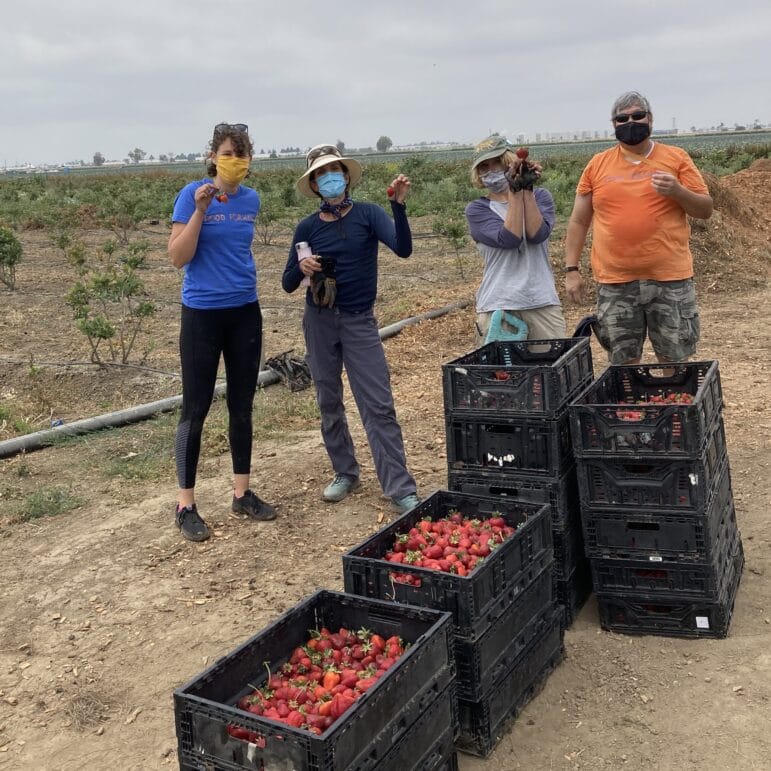 What is your favorite part about volunteering with Food Forward? 
Everyone I've met through Food Forward—employees, farmers, agency partners, and of course, the many volunteers—exhibit a joy in what they're doing. 

How would you describe the volunteer experience at a harvest and/or at the community garden?
Part of the fun is helping John Parmenter at Cornucopia Community Garden. John grows gorgeous veggies and herbs for Food Forward and I get to be his sous chef. 

What was your first volunteer day like?
I met with (former head of Ventura branch) Ally Gialketsis and started working in the office getting a real sense of how Food Forward worked.  Ally and the rest of the team were so professional and thoughtful—it was a reflection on the organization as a whole and the passion of everyone that works there.  I slowly moved out of the office and became a Pick Leader.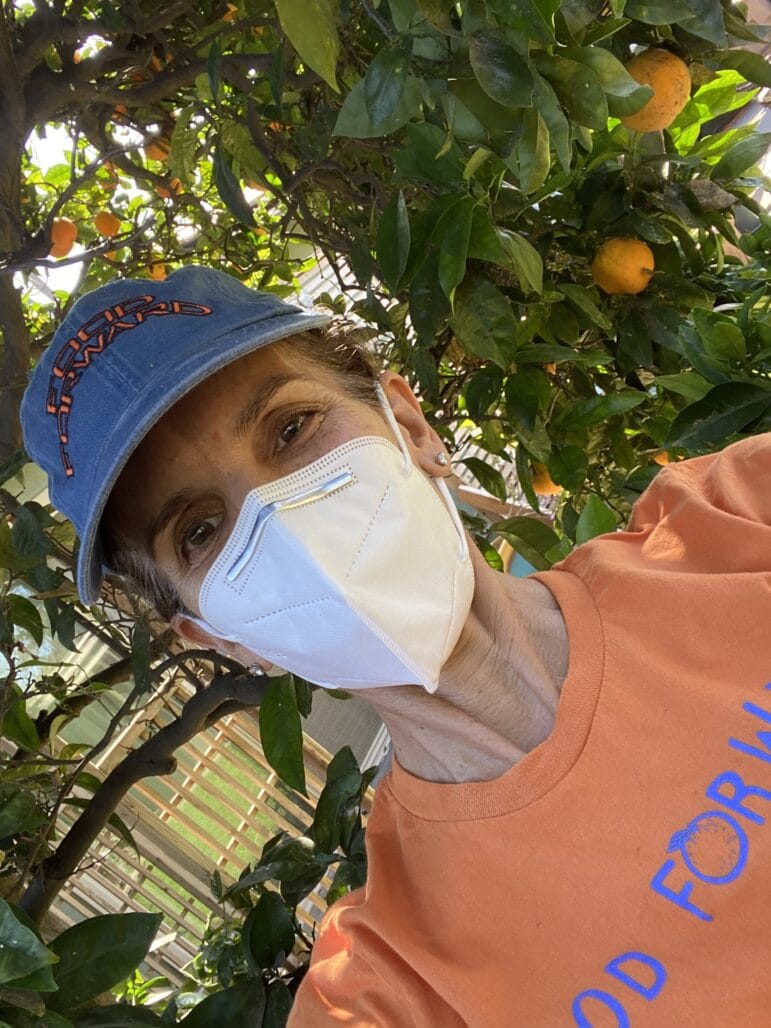 What have you learned from volunteering?
I didn't realize how much fun it was to be out in the field!  
Is there a particularly powerful volunteering moment you'd like to share?
John [Parmenter] is a study in patience and grace, traits that seem to go hand in hand with cultivating and growing good food.