As the founder of this odd and wonderful organization, I've had the pleasure of many things over the past few years: being welcomed into the food recovery/anti-hunger world by veterans who saw enough value in Food Forward to make room for us; encountering the generosity of donors and foundations who have passed along their own abundance, often giving above and beyond what was asked for; and being given the opportunity to steward an organization which keeps growing at an incredible pace because it is filling a vital need in our community.
It was not till this past holiday season that I encountered a young man with the passion, dedication and talent of Steven Heer.  I had known that he, along with his family and the Selby family of San Gabriel Valley, had built the impressive Fruit For All organization around the same time Food Forward was born.  Through their cumulative efforts, they have harvested tens of thousands of pounds of fruit from backyard trees in their area and donated it all to those in need.  When Steven went off to college at Duke, he arranged for Food Forward to take over the harvesting of these properties.  His family, along with the Selby's, have remained stalwart Super Volunteers, keeping the work moving and spreading the "fruity gospel" to folks in SGV.  Due to their selfless groundwork, harvests have grown, new properties have come in, and more fresh produce is finding its way to people in need.
I got an email from Steven last fall letting me know that he'd be back in town over the holiday break, and was there anything he could do to further our work in SGV?  The truth is that with many of the SGV properties being a good 30+ miles or more away from our North Hollywood Fruitquarters, it has been a struggle to support their growth with our vehicles.  I mentioned we could use help raising funds to help buy SGV it's own Fruitmobile, which could live 24/7 at the San Marino UCC Church (another vibrant FF partner).  At a cost of between $12,000-$15,000, buying and outfitting a new vehicle is no short order.  But, Steven didn't flinch at the challenge.
When he got to town, we gave him the materials he thought he might need to begin shaking the trees.  To our great amazement, by the time the year ended he had raised a whopping $8,500.  This was astounding to us, and a first for Food Forward.  Steven took the initiative to make a plan, execute it, and follow up on solicitations to relatives, neighbors, and local businesses who all responded heartily.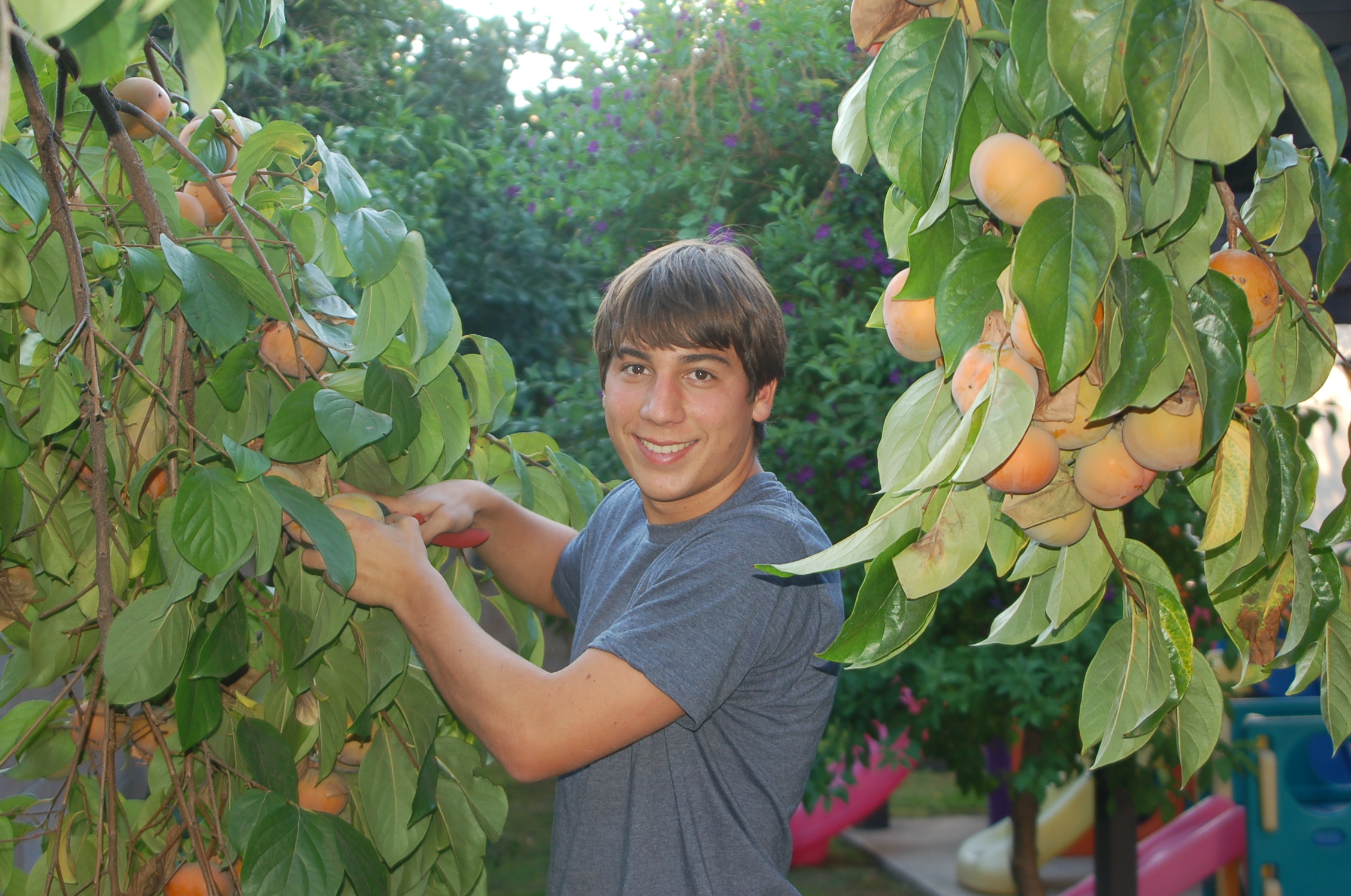 When I asked Steven how he accomplished this, he replied, "I definitely couldn't have done it without the support of the local community. After explaining the work that Food Forward is doing, and after they saw the impact we are having and how many people we are affecting, people got really excited. I know they are excited to see this type of work continue."
I'm pleased to report that Food Forward will supply the remaining funds for the van (allotted from our end-of-year Share the Abundance Campaign), and we have already begin shopping for what will be the second Fruitmobile.
We can't thank Steven (and his mother Carla) enough for his consistent and deeply felt commitment to our organization's work.  He is an incredible example of fruitanthropy at its finest.  And, we are happy to report , Steven has already signed on to intern with us this summer through an innovative program at his alma matta, Duke.  So to all this fine work, we say, "Heer, Heer!"
-Rick Nahmias, Founder/Executive Director