Written by Andrea Howry, Ventura County Backyard Harvest Coordinator
On a misty summer morning, behind rows and rows of towering tomato vines, verdant zucchini plants, and lime-green butter lettuces, a retired teacher quietly picks beans and places them by the handful in a Food Forward box.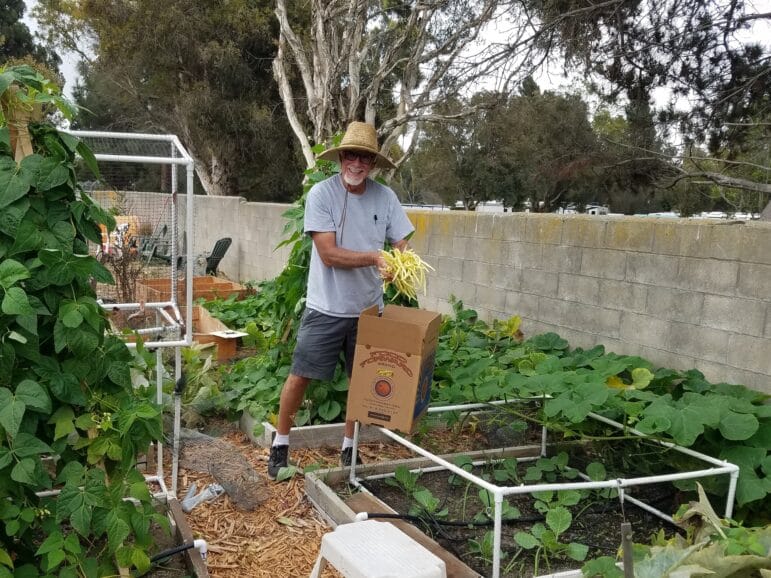 It's Tuesday, the day a driver from an Oxnard food pantry stops by to pick up what the man has harvested that morning, so he's busy picking and plucking whatever's ripe. Other mornings, he pulls weeds. Some days he waters.
This is John Parmenter's domain, a peaceful garden run by the City of Ventura. There are about 150 plots in what's called the Cornucopia Community Garden, and Parmenter maintains six of them. Two are his, and the other four are donated by the city so he can give what he grows to Food Forward.
"I like gardening," explains the 70-year-old Oxnard resident. "I like organic gardening. You couple that with the idea of donating surplus to people who are in need and it all just comes together."
Parmenter taught middle school for 32 years, and when he retired, he wanted something productive to do with his time.
"I came across Food Forward online and said, 'Well, I like the whole concept. I agree we live in a society with an abundance of food that goes to waste, and let's share.' So I got into Food Forward very easily — and I'm glad that I did."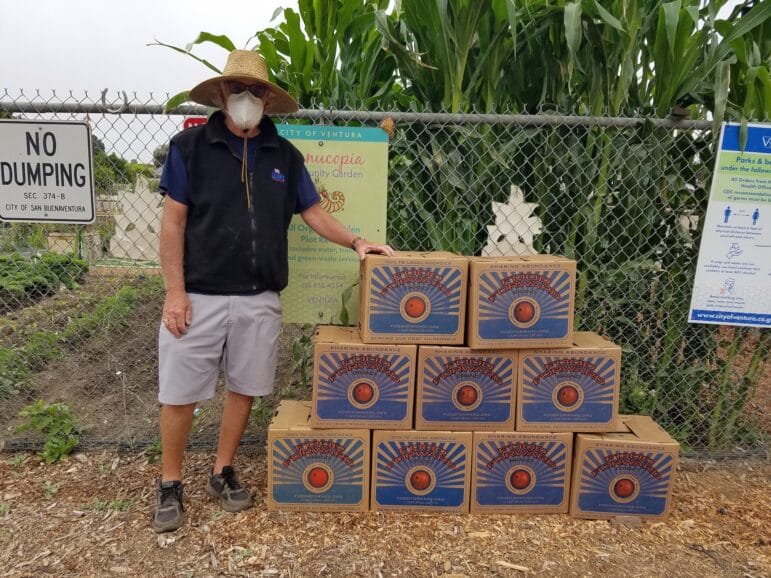 Parmenter started harvesting at the garden in May of 2016. That first pick yielded 16 pounds of produce. Then he took over another plot, and then another. These days, he harvests anywhere from 100 to 250 pounds a week. In 2020, he donated more than 6,000 pounds of vegetables to Food Forward. And in 2019, John was recognized for his contributions to Food Forward with our inaugural Zesty Volunteer of the Year Award!
John primarily tends to his plots alone, and comes to the garden as often as four days a week. However, he sometimes has help from other volunteers—like Kathy Helms, who joins him a few times a month to help plant, weed, water, and harvest. John's garden is unique—unlike most Backyard Harvest events, where volunteers harvest ripe fruit from our fruit donors' trees—here, donated produce is nurtured from seed to crop.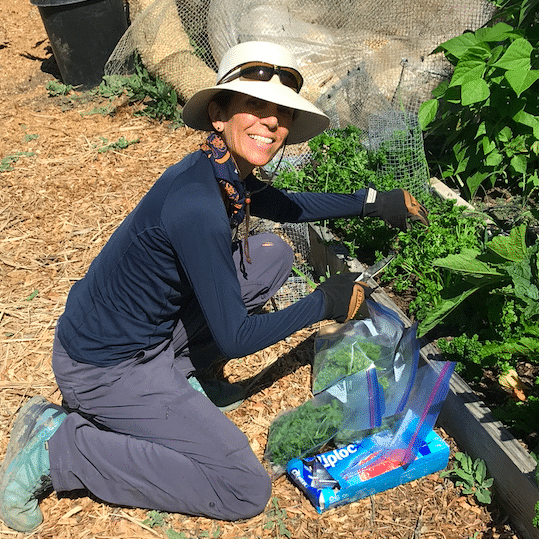 With fall approaching, Parmenter's beans and tomatoes will soon give way to lettuce, Swiss chard, kale, cabbage, spinach and bok choy. He says the lettuce and tomatoes are fan favorites.
"Kale, I'm not so sure," he says with a laugh. "That seems to be the general consensus on kale. But you know, it's so easy to grow and it's so nutritious. I do grow a lot of kale."
Does he have any advice for aspiring green thumbs?
"Research," he says. "See what grows best in your area. Experiment, research, have fun. If you're not having fun, why go?"