9.26.17 – If you've been at the Burbank Farmers Market in the past year and a half, there's a good chance you've seen our Volunteer of the Month for September: Justin Chang. Justin has been a key figure at the Burbank Farmers Market since he became a Glean Team Leader back in April 2016. He's a rock-solid volunteer (he even brings his younger brother with him) who's always excited to teach new volunteers, and he knows how to engage volunteers of all experience levels and ages. In a pinch, Justin has helped us out with special requests, group events, or last-minute schedule changes, and we feel really lucky to have him!!!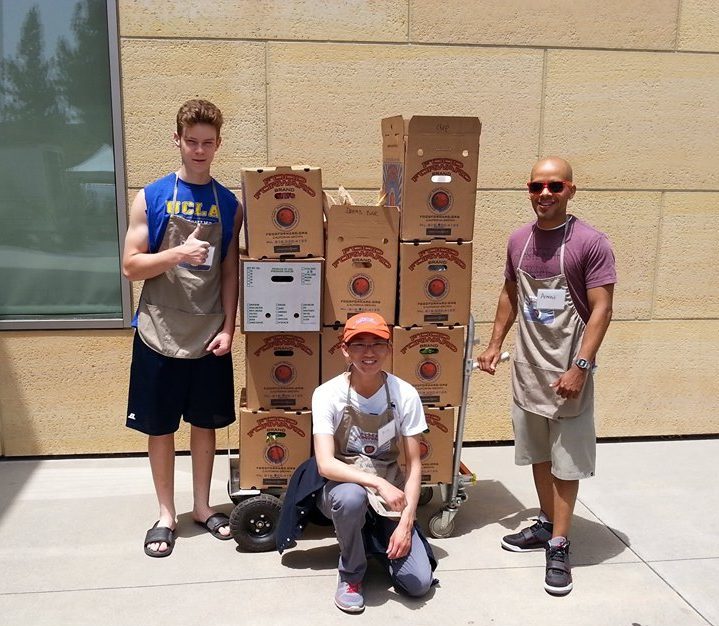 So tell me, how did you get started with Food Forward?
I was looking for volunteering opportunities in the LA area and came across Food Forward. Food Forward's volunteering opportunities appealed to me because I had never participated in any gleaning.
My first volunteer day at the Larchmont Farmers Market was filled with new experiences. It was my first time at Larchmont, my first trip to a farmers market, and my first time gleaning. All of these gave me a glimpse as to how volunteering with Food Forward could enrich my life while providing me with the opportunity to help give back to society.
The volunteer experience is an embodiment of the idiom "good things come in small packages". While our actions may seem basic (e.g. greeting the market team, giving out Food Forward boxes, connecting with the drivers from the receiving agencies), their significance lies in how they impact others.
Gleaning events at the farmers markets provide opportunities for people to show the market team, farmers, and receiving agencies our appreciation for their time and effort, and our willingness to help ease their burdens by redirecting excess food from the farmers markets to the receiving agencies.
"The volunteer experience is an embodiment of the idiom 'good things come in small packages'. While our actions may seem basic, their significance lies in how they impact others."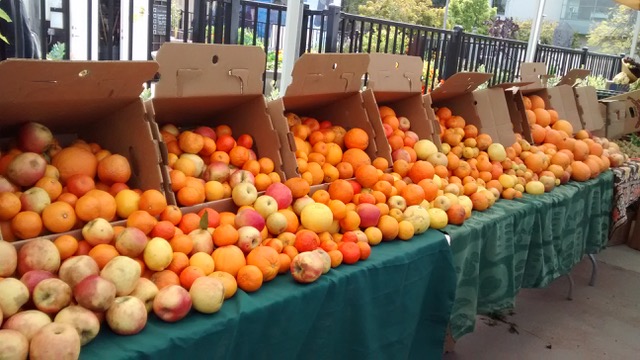 What drew you to Food Forward's work and mission?
Food Forward's efforts to reduce food waste and support hunger relief greatly contribute to improving society, especially those in need, and I wanted to help Food Forward accomplish this goal.
What is your favorite part about volunteering with Food Forward?
My favorite part about volunteering with Food Forward is meeting and learning from everyone at the market. The market team helps me understand the logistics behind running and managing a famers market, such as how they accommodate for food stamps. The farmers provide me with new perspectives and values and give me a better understanding of life as a farmer.
I learned about the local resources that are available, including the farmers market itself, and the receiving agencies that provide hunger relief. Through my interactions with the market team and the farmers, I have learned about many aspects of a farmer's lifestyle and the farmer-market dynamics.
My fellow volunteers have provided me with knowledge from a wide range of topics regarding their education, jobs, and cultures. They come from different walks of life, and I have learned new things from each of them, including the cultural and educational differences between the US and Brazil and the challenges of owning a startup company.
Volunteering with Food Forward has allowed me to expand my horizons through the people I meet while gleaning.
Is there a particularly powerful volunteering moment you'd like to share?
One day, while preparing to start the farmers market glean, a customer from the market approached us and provided us with a bag of produce. Apparently, she learned about Food Forward and its mission when she observed the previous week's glean and was inspired to donate fruit from her own backyard tree.
This moment helped me realize that Food Forward's influence is not limited to the farmers market, but can be cultivated through the market's customers, inspiring others to find ways to reduce food waste and help provide for those in need.
What do you do when you're not volunteering with Food Forward?
I am a clinical research coordinator working on clinical research trials and quality improvement projects aimed to reduce the spread of multi-drug resistant organisms (MDROs) across hospitals and nursing homes in Orange County, CA. MDROs are bacteria that have developed resistance against certain antibiotics, reducing the number of available treatment options and increasing the burden on patients, their families, and medical facilities. We help reduce the spread of MDROs by helping medical facilities adopt a decolonization strategy that has been proven to reduce MDRO-related infections in ICUs.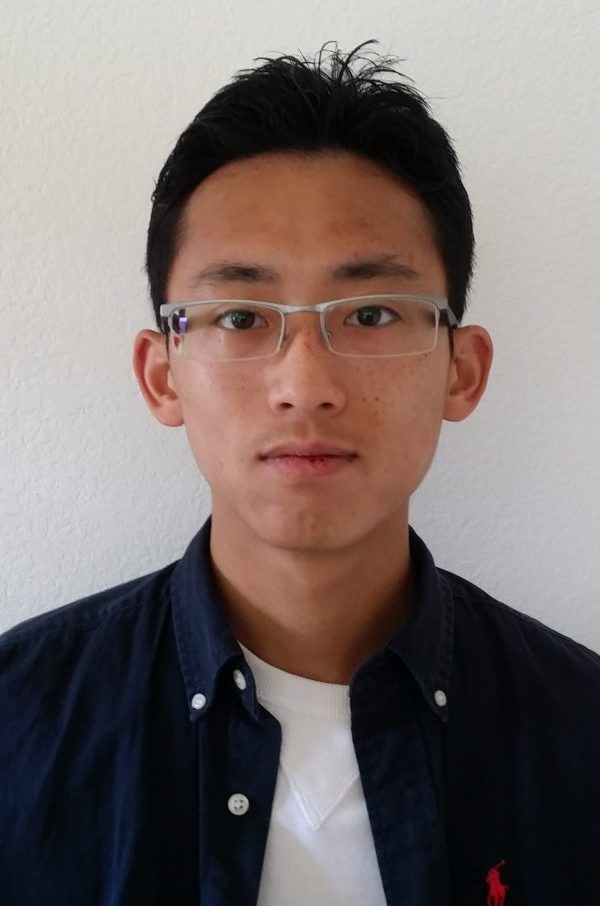 Any words of wisdom you live by?
"I'll do everything humanly possible to protect the people I love, and in turn they'll protect the ones they love."
To me, my biggest regret would be if someone I cared about was unable to do something they wanted to because I was unable to assist, whether it is due to a lack of resources, knowledge, or opportunities. To prevent this, I aim to accumulate as much knowledge, skills, and experience as I can in order to reach a position that would allow me to provide for those I cared for and help them attain their goals.