I had the pleasure of meeting Jeff within the first few weeks of my time working at Food Forward. Right off the bat, you could tell how enthusiastic he was about his role as a volunteer and could see the connection he had built with the different vendors. I chose Jeff as the Volunteer of the Month because he has been an absolute pleasure to work with, but also because he reminds me of what building a community and giving back looks like. Jeff is a great communicator, a passionate volunteer, and a great friend to those around him. You can always expect a story about what they used the produce for or a joke sent along when he turns in his weight sheets. So glad to have him and the rest of the C Street team working with us! – Karina Kays, Ventura County Farmers Market Recovery Program Coordinator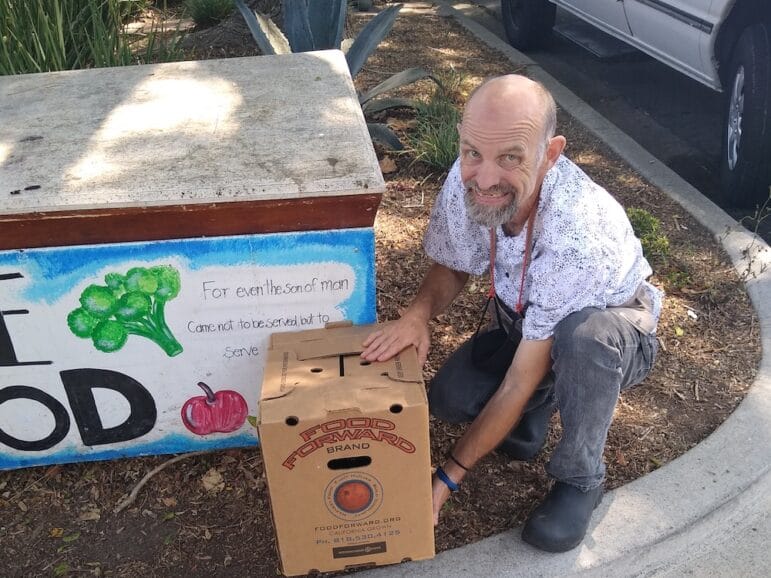 So tell me, how did you get started with Food Forward?
I grew up in Northern California and on the East Coast. COVID brought me to Oxnard in Southern California almost one year ago. For 30 years, I have battled an alcohol problem from time to time. Nearing the end of COVID, I decided not to be selfish anymore and go into a Drug/Alcohol program…and the door was opened for me at Oxnard C-Street Family Plan. I am only 1 of many gleaners from the program, there were people for two years before me, and will be people after me I'm sure. (Note: The Oxnard Farmers Market is gleaned by volunteers from C-Street Family Plan, who also receive the produce donations. It's a unique and special partnership!)
What drew you to Food Forward's work and mission?
So for months before I ever went on a glean I would receive the fruits and vegetables at the House and sort what we and our families needed, and then give them out to the community around us. I love the fact that Food Forward helps multiple people that need food, get food.
What do you do when you're not volunteering with Food Forward?
Food Forward is a big part of my lifestyle now, but I do enjoy relaxing with my music and a good book or going to concerts, even though that's limited right now due to COVID. For years now I've been doing Lighting Sound and Video for Rock and Country and even Christian concerts so working with people has definitely helped me to work with the vendors. I have met some great people in the past—Toby Keith, Kenny Chesney, Toby Mac, and even Taylor Swift back in the day—but now I get to meet awesome, generous farmers market vendors and life is better!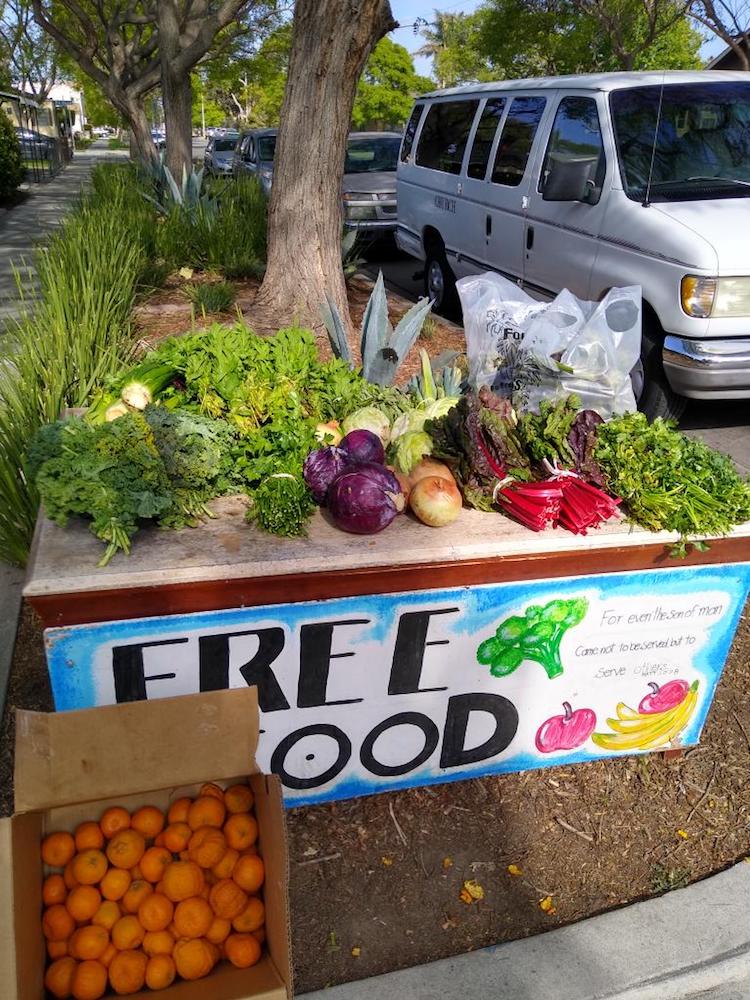 What is your favorite part about volunteering with Food Forward?
The vendors don't have to waste the food they don't sell, and they get a tax credit which benefits them in the end. So I feel like I am the middle man that receives and gives out blessings.
How would you describe the volunteer experience at a glean?
The normal procedure is I drop off the box with the vendor's name on it, they fill it, and I come back and pick it up.
What was your first volunteer day like?
I will never forget my first day of gleaning—I was nervous and felt like I was the only one who spoke English, but luckily I quickly found out that the vendors were bi-lingual which was very helpful. Most of the time I just filled out the quantity sheet and weight sheet, then after about a month the main Glean Team Leader couldn't do it anymore because he went back to work. So all of a sudden I had to step up and talk to the vendors, but I knew they knew who I was so the transition was smooth.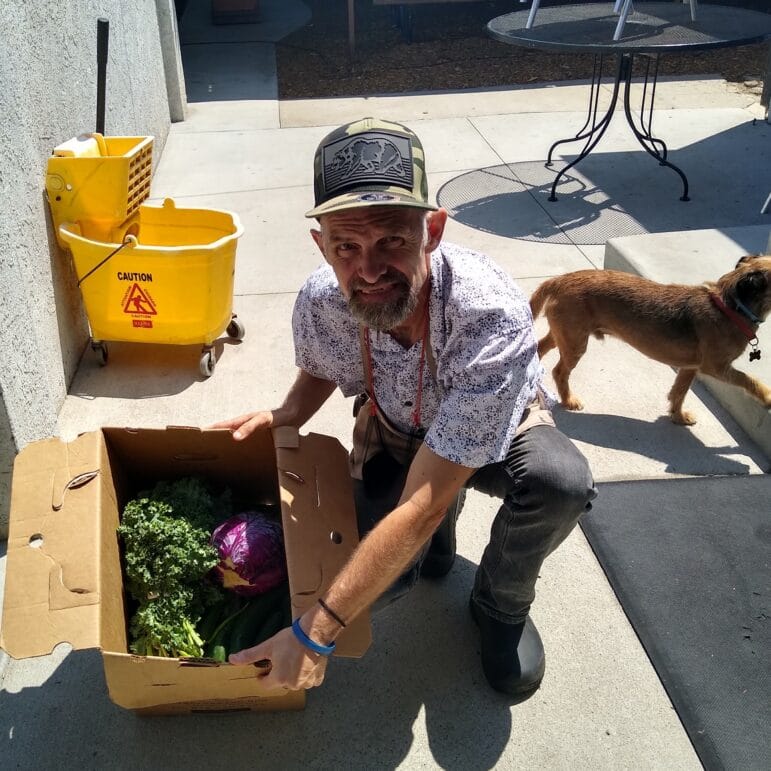 Is there a particularly powerful volunteering moment you'd like to share?
One time, a vendor let me go through a large area of fruit and pick my own—that was thrilling because I knew what I needed and appreciated the fact that they trusted me. He asked me if I wanted watermelons so I loaded three onto the gleaning cart. Then when I walked by again, he gave me more and more—we ended up with 27 watermelons that day! It was kind of crazy but it was exciting, and everyone got blessed—I mean, who doesn't like watermelon??
Any words of wisdom you live by?
Help the people who are in front of you, because someday you might be in front of someone else and you need their help.