Our Volunteer of the Month is Dee Bernaldo! Dee is one of our fabulous Ventura County Pick Leaders who has been instrumental in helping us get to all the fruit trees on our list. Ventura County Branch Coordinator Andrea Howry says: "She's a seasoned volunteer, but [relatively] new as a pick leader. Dee works hard and has been very helpful and patient considering how busy it's been. She's been taking initiative on lots of picks and we can't thank her enough." Thank you Dee, for all you do!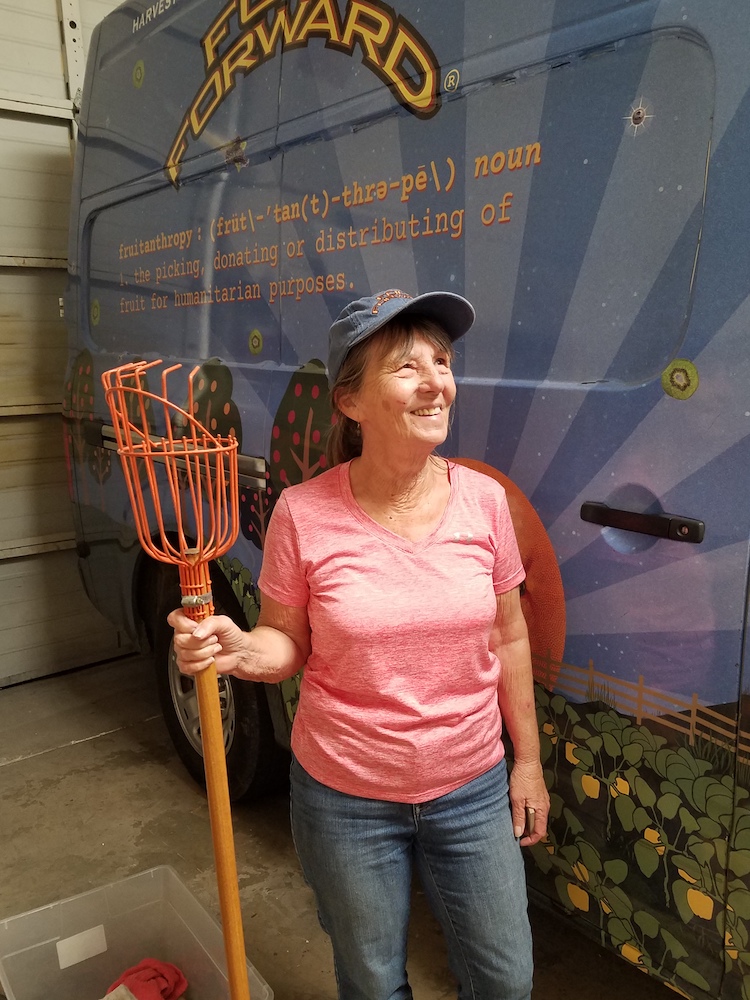 So tell me, how did you get started with Food Forward?
As I was getting ready to retire, I went on the Volunteer Match website to see what kind of positions were open. Food Forward caught my eye and that was it!
What drew you to Food Forward's work and mission?
I have been a life long walker and I've noticed a lot of trees with fruit laying on the ground. It always bothered me, the waste. So this is my small part in saving some while at the same time feeding some people.
What do you do when you're not volunteering with Food Forward?
As I said I am a walker, a hiker. I've walked the Camino Frances in Spain twice and in Portugal once. I also read and like movies.
What is your favorite part about volunteering with Food Forward?
I just love getting outside and standing in the trees—it just feels right. Plus there's the extra satisfaction that what I'm picking is going to be eaten almost immediately.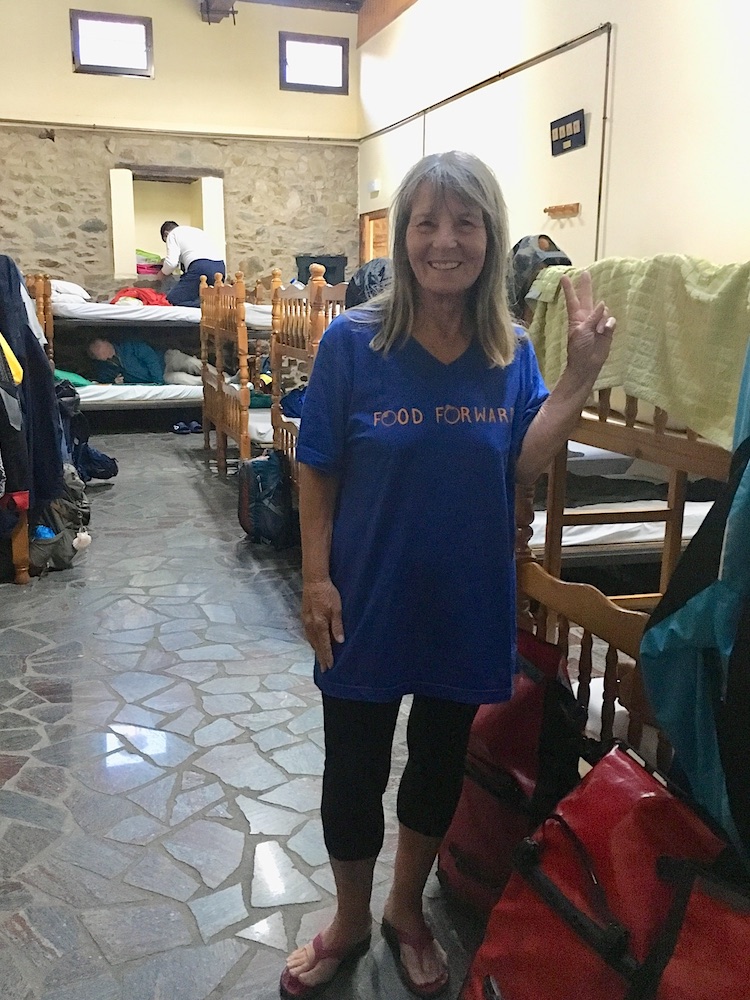 Dee representing Food Forward at an alburgue (hostel) in Rabanal, Spain. 
What was your first volunteer day like?
My first pick I was hooked! The property was incredible, it was terraced, with state-of-the-art green technologies. There were big beautiful trees full of fruit, and a few kids which made it fun. The pick leader turned me on to becoming a leader myself. Everyone was so friendly, we went for lunch after the pick!
What have you learned from volunteering?
The experience of picking fruit for 2 hours at a clip has given me a new found respect for the people who do it to make a living, 40+ hours a week—it is HARD WORK.
Is there a particularly powerful volunteering moment you'd like to share?
On my first pick, the Pick Leader was giving her Food Forward orientation and said "the food you are picking today will be on someones table tonight!" That has stuck with me.