Meet our Volunteer of the Month for February, Oscar Zapata! He's been volunteering with us for almost 3 years now and always signs up right away to lead the Larchmont market, about 2-3 times a month. He's super enthusiastic, and we can count on him to take photos of the glean, keep us posted on any changes, and tell us any ideas he has to improve the glean. Oscar also recently told us to let him know if we ever needed someone to lead a glean in Spanish!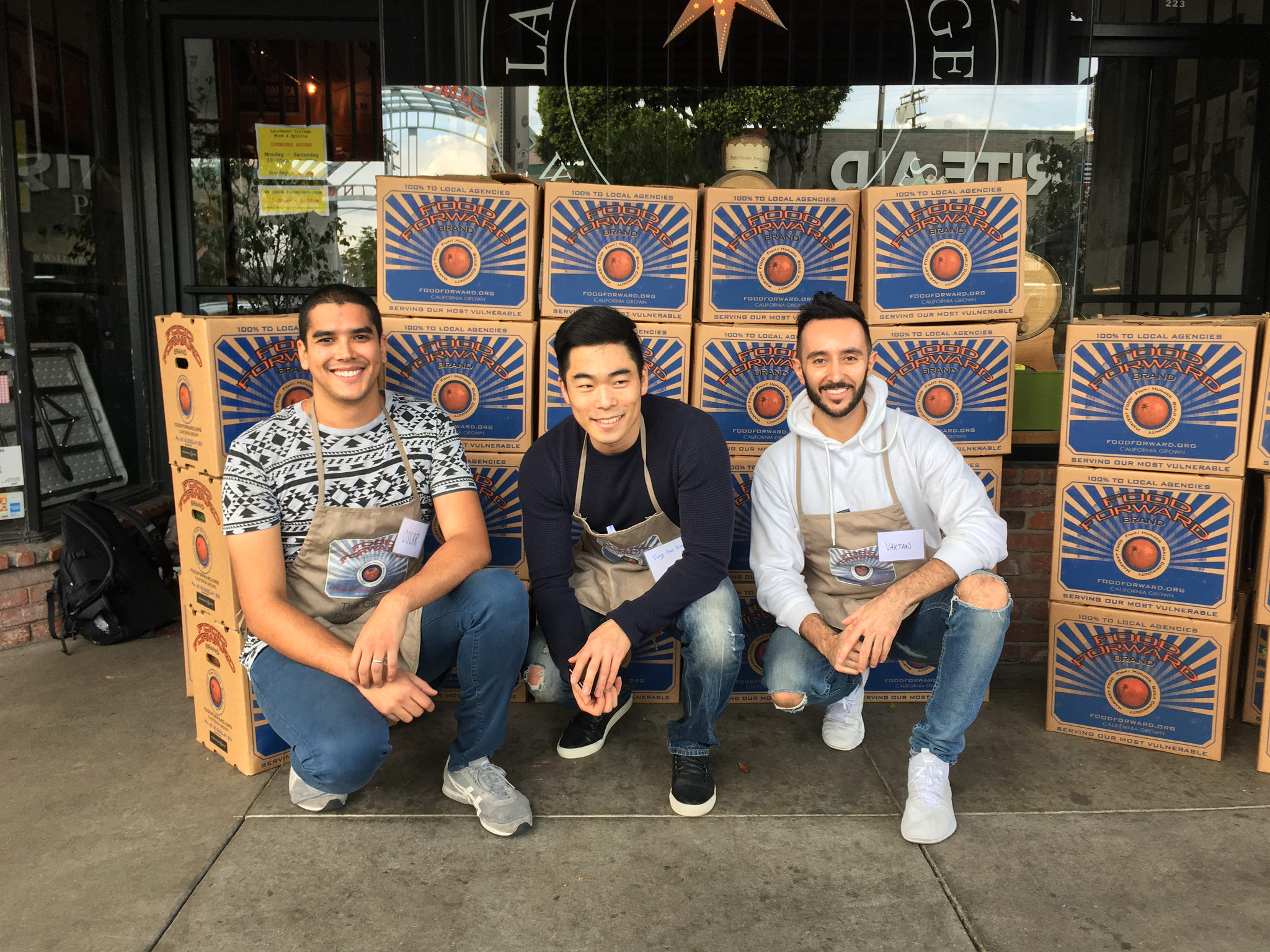 Oscar always takes ah-mazing pictures at the Larchmont Farmers Market Glean! 
So tell me, how did you get started with Food Forward?
I was trying to find a way to give back to my community and somehow help others, so I started to research volunteering opportunities when I found the website for LA Works. After checking a few websites I found Food Forward's mission and all the things they do help many types of people in different communities great, and Food Forward also has a super friendly and easy to navigate website!
What drew you to Food Forward's work and mission?
I think hunger is one of the worst feelings that someone can experience, and having so much food going to waste every day is unacceptable knowing that there are a lot of people that go to sleep with this feeling. That's why I think what Food Forward does is very important and for me it's something big that benefits everyone involved.
What do you do when you're not volunteering with Food Forward?
I work in a private college where the student body is majority formed by international students, and, as a former international student myself from Colombia, I understand how important is to have support when you come to the US from another country. I help them in the student service office and the education department.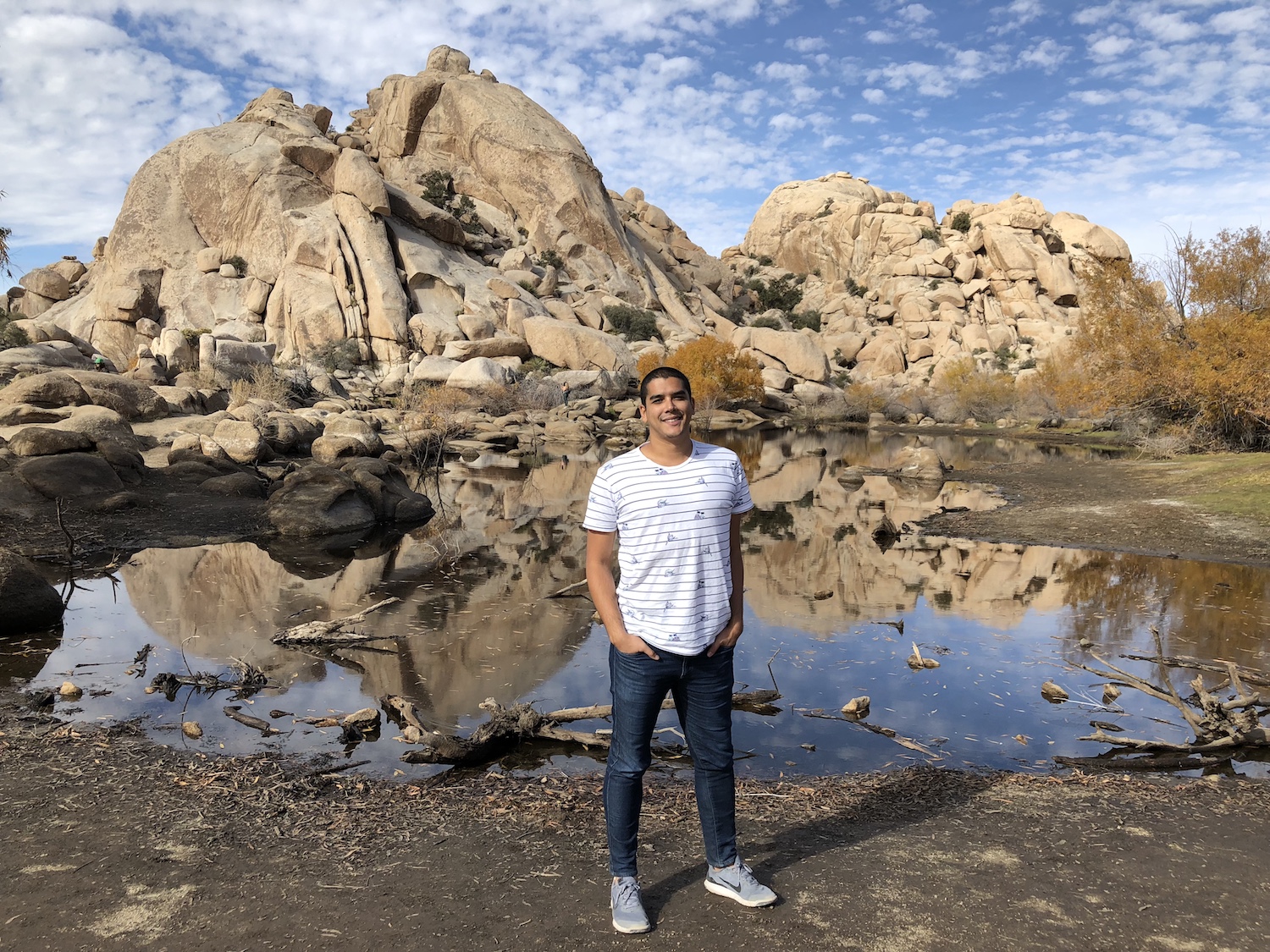 What is your favorite part about volunteering with Food Forward?
Besides knowing that just investing a little of your time can have such a huge impact in someone else's life and community, the bonds that you start to create with the people that you meet on every step of the glean is part of what makes this experience great in general.
How would you describe the volunteer experience at a market?
It's just great to get to know the farmers and enjoy an outside activity while contributing a little bit to bringing food to someone's table. Plus, every time I discover a new vegetable or fruit that I've never seen before, which I find very interesting and I love, and it's very nice to get to know the people that you volunteer with and exchange life stories and learn the reasons why they're doing it.
What was your first volunteer day like?
I was very excited because it was the first time I was doing something like this in the US, so I felt like I was going to my first day of class in a new school, and I really didn't know what to expect. But when I got there the Glean Team Leader (Heidi) was someone that I had taken a class in college with not long before and she just made me feel at home! So it made things easier and smooth! Heidi rocks, and she's the reason why I kept volunteering at Larchmont every time I could, and now I'm leading the gleans there and it's amazing!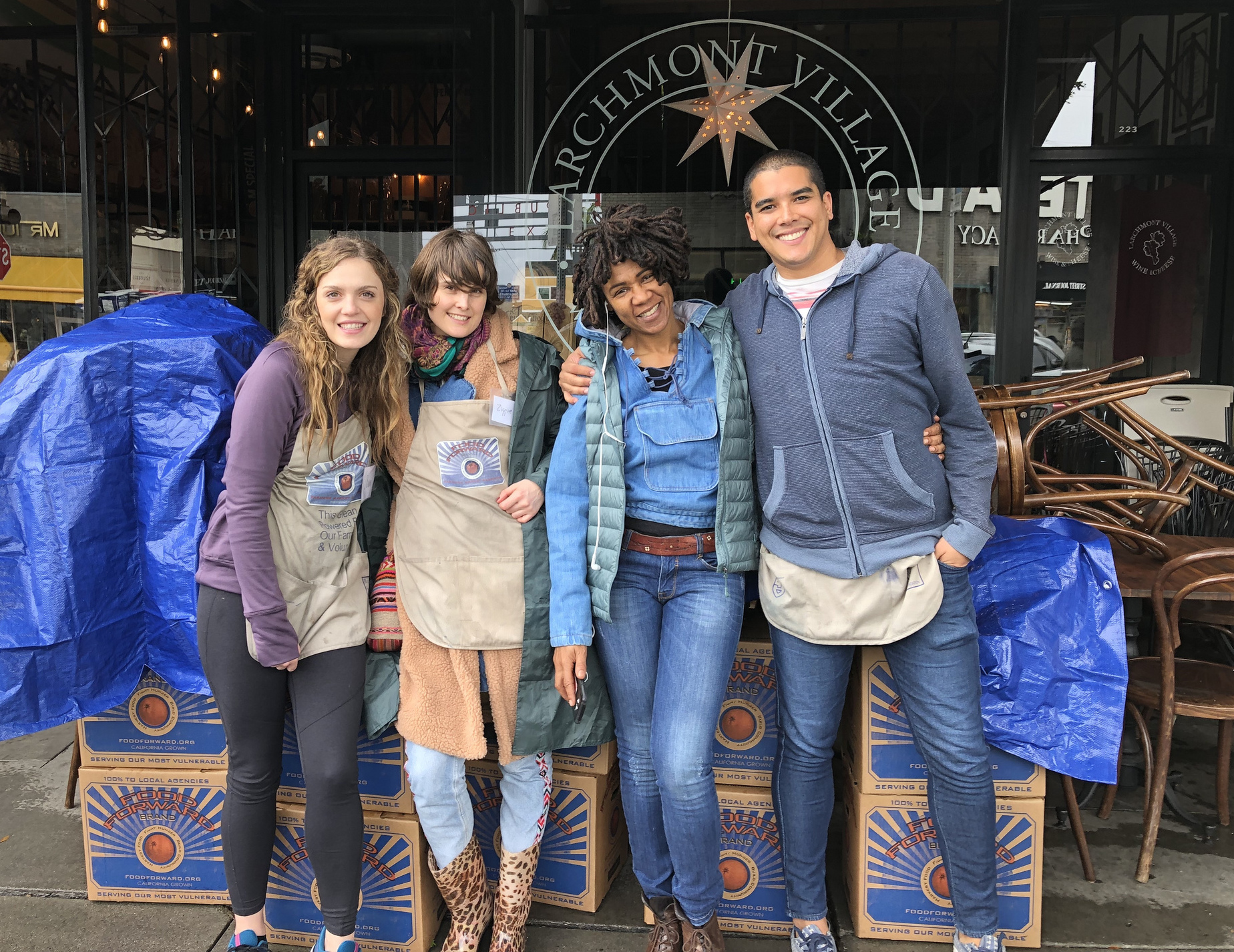 Oscar and Heidi (second from right) reunited at a glean a few weeks ago! 
What have you learned from volunteering?
That the only thing that you need is the will to put a little grain of sand towards the process to help others. And how valuable your time is—because when you think that less than two hours wouldn't make any difference in the world and you could just stay at home watching tv instead—you are completely wrong.
Is there a particularly powerful volunteering moment you'd like to share?
There's not one in particular, but I've gotten the chance to interact with some of the people and communities that benefit from what we do and it's a very gratifying feeling to see how happy they are knowing that their families are going to have food on their tables, and it's good food that otherwise was going to go to waste. This happened to me when I went on a Sunday to LACC after the glean, and when I participated a few times putting together bags of food for the students and families around Inglewood LAUSD.
Any words of wisdom you live by?
Be kind and treat others the way you want to be treated.