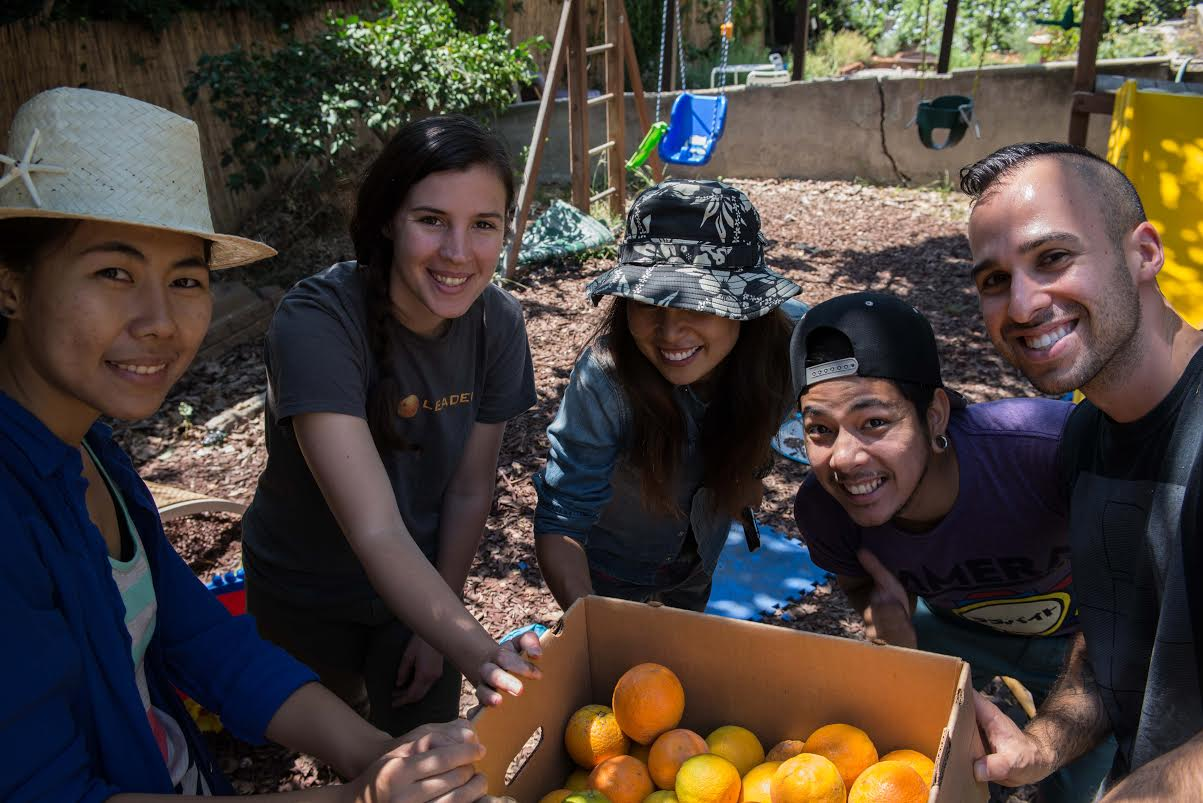 Meet Taylor Crotty, our Volunteer of the Month for December! Taylor has been volunteering with Food Forward since 2013 and has been a Pick Leader for over a year. She's been such a super-star volunteer that we named her one of our "Power Pickers" of 2015 and awarded her a beautiful "Golden Picker!" Over the past year, Taylor led more picks than nearly any other Pick Leader and has travelled all over Los Angeles County to lead teams of volunteers in Venice, Central LA, and the San Gabriel Valley. She even organizes groups of her family, friends, and co-workers to come out and harvest fruit with Food Forward. All-in-all, we are so lucky to have Taylor as a Super Volunteer Pick Leader, and we hope that you get a chance to meet her at a fruit harvest soon.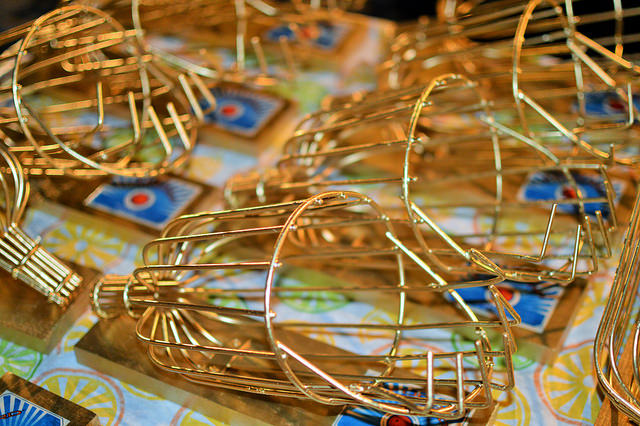 So tell me, how did you get started with Food Forward?  
I started volunteering with Food Forward through the Backyard Harvesting Program. After a little less than a year picking fruit on the weekends, I attended a Pick Leader Training and have been leading solo and group picks ever since.
What drew you to Food Forward's work and mission?
Initially I was drawn to Food Forward's work to reduce food waste and combat hunger. I had recently moved back to Los Angeles and was looking to explore and reconnect with the community. Since volunteering, I have had the opportunity to discover new neighborhoods and see some truly spectacular gardens.
What do you do when you're not volunteering with Food Forward?
When I'm not volunteering, I enjoy hiking, camping, and pickling fruits and vegetables.
What is your favorite part about volunteering with Food Forward? 
I enjoy so many aspects of volunteering, from engaging with property owners and receiving agencies to climbing fruit trees. It is truly inspirational meeting people from Venice beach to Boyle Heights who care and are engaged in their community advocating for food justice.
Any particular memories you'd like to share?
I finally got to try zapote!