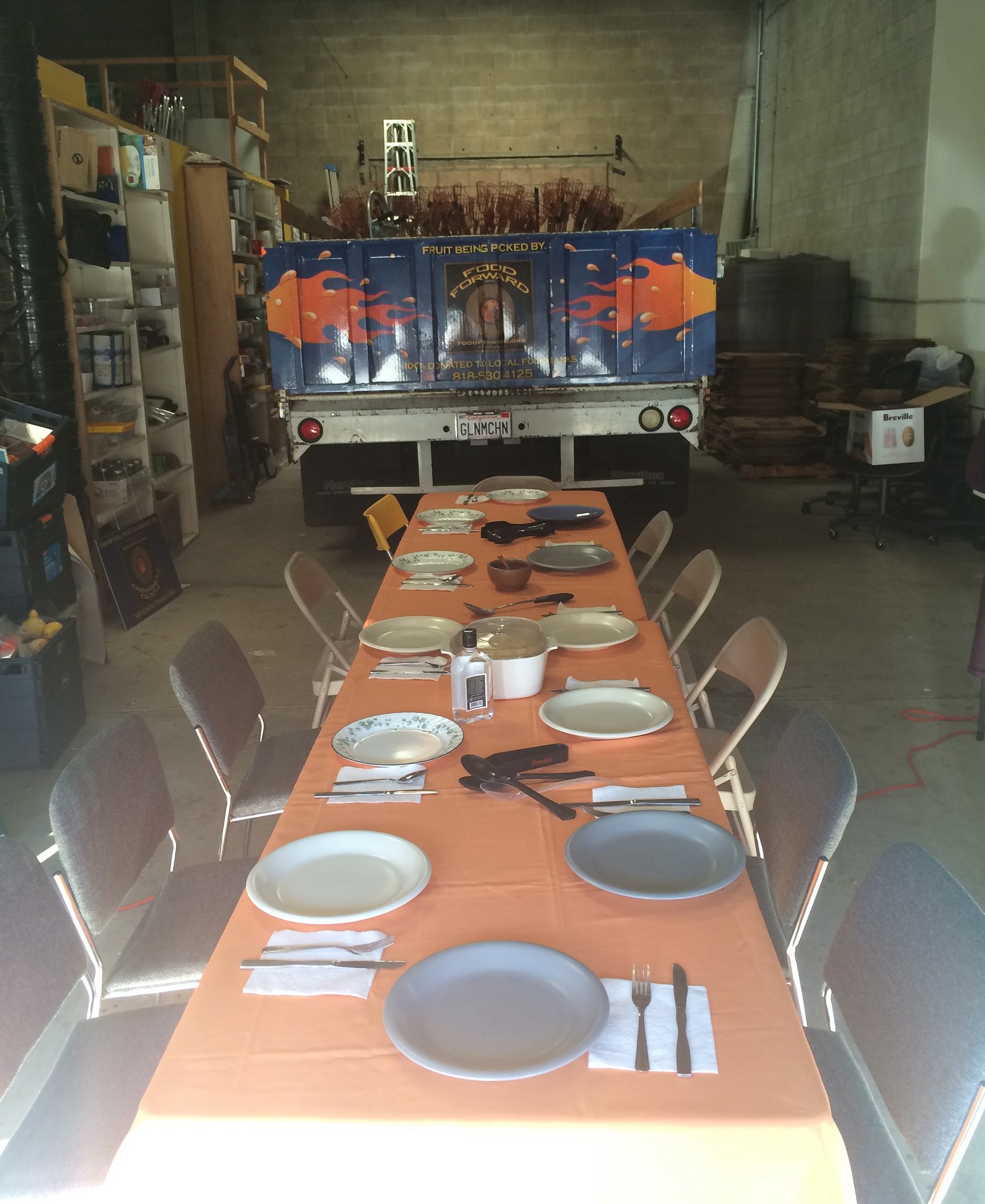 Volunteering During the Holiday Season
We just finished the last piece of our Halloween candy, and that means that the rest of the holidays are just around the corner. As an organization devoted to food, we could not be more excited for all of the dinners, pies, and cookies that we will soon get to share with our friends and families. Because food plays such an important role in making the holidays, well, the holidays, these next two months are also a great time to connect with Food Forward volunteer opportunities. We'd love to have you share a little bit of your holidays with us!
Here at Food Forward, we like to take extra time during the holidays to think about how our work impacts families across Southern California. While we're busy year round working to Harvest Food, Fight Hunger, and Build Community, our mission feels especially important to us as we celebrate (and eat!) food with our own families and friends. And we're not alone! Like big meals, school vacation, and visits from relatives, volunteering during the holidays is an important American tradition. According to VolunteerMatch, Americans will volunteer 15-20% more during these next two months than the rest of the year.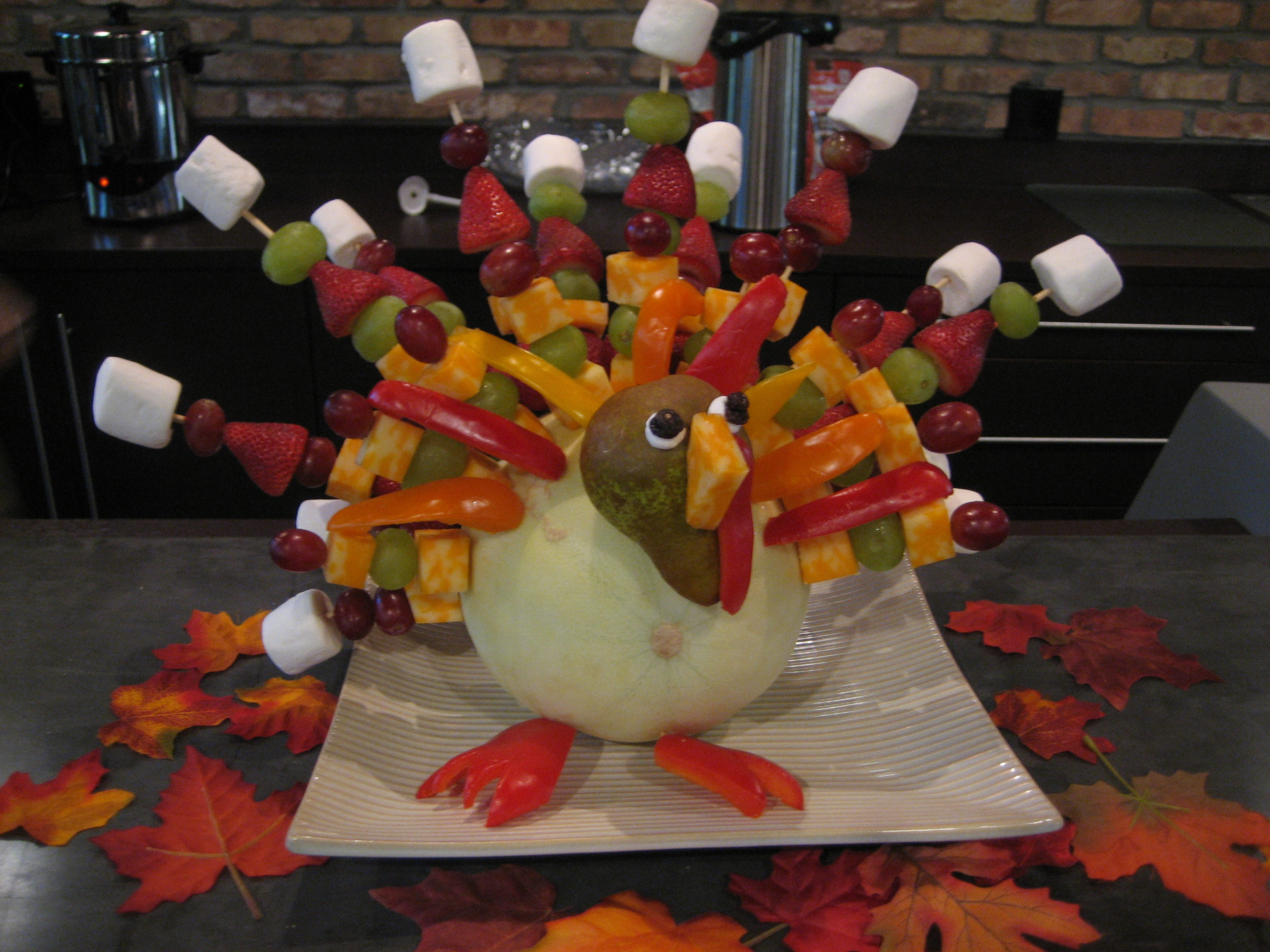 Volunteer Opportunities for Families
November and December are full to the brim with family events, dinners, and celebrations. They're also the perfect time to give back as a family and share a really special experience volunteering together. Most of our events are perfect for families and small groups, and parents are welcome to bring children along with them (see our events calendar for information about age restrictions). One of our stellar volunteer families from the Santa Monica Farmers Market wrote that they "are looking forward to volunteering again during the holiday season as a family. We have a lot to be thankful for, and it seems right to show that during Thanksgiving weekend."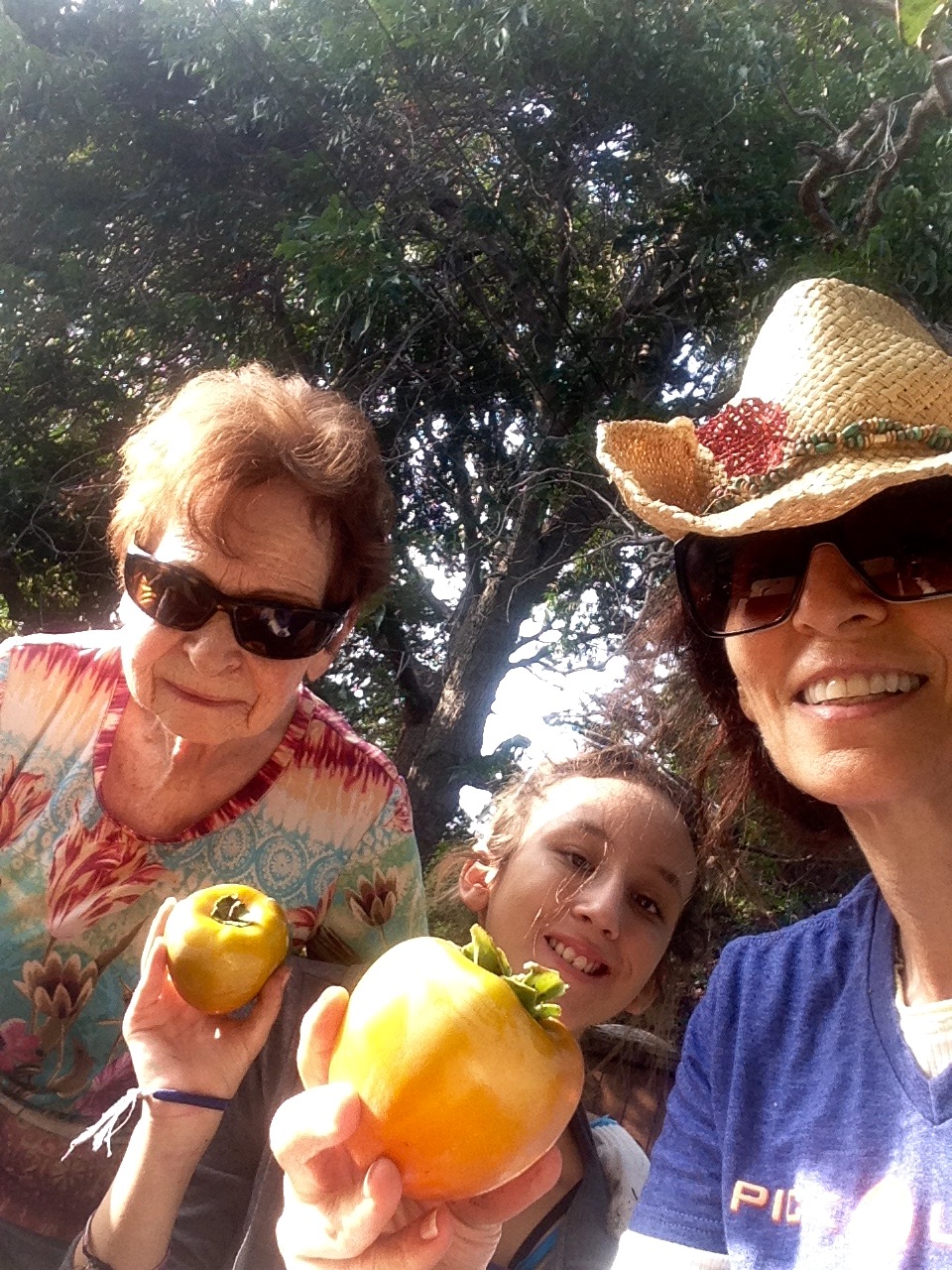 Have family or old friends coming into town? Bring them along too! For more fun family volunteer ideas, check out our blog post from one of our own Board of Advisors Sarah Spitz, who threw her own birthday party at several of our Farmers Market Recoveries! If you want to sign up to volunteer as a family, email us at volunteer@foodforward.org.
Holiday Meals at Food Banks and Pantries
November and December are also important months for our partner organizations and for those they serve. Most Food Banks and Pantries offer special holiday grocery distributions and cooked meals for Thanksgiving, Christmas, and Hanukkah. Many even give turkeys and other traditional foods. The holiday season can be the busiest time for our Receiving Agencies, who bring in more food and more clients than any other time of year. All the extra effort is worth it to be able to share a food-filled and festive experience with folks who might not be able to enjoy a Thanksgiving meal at home this year.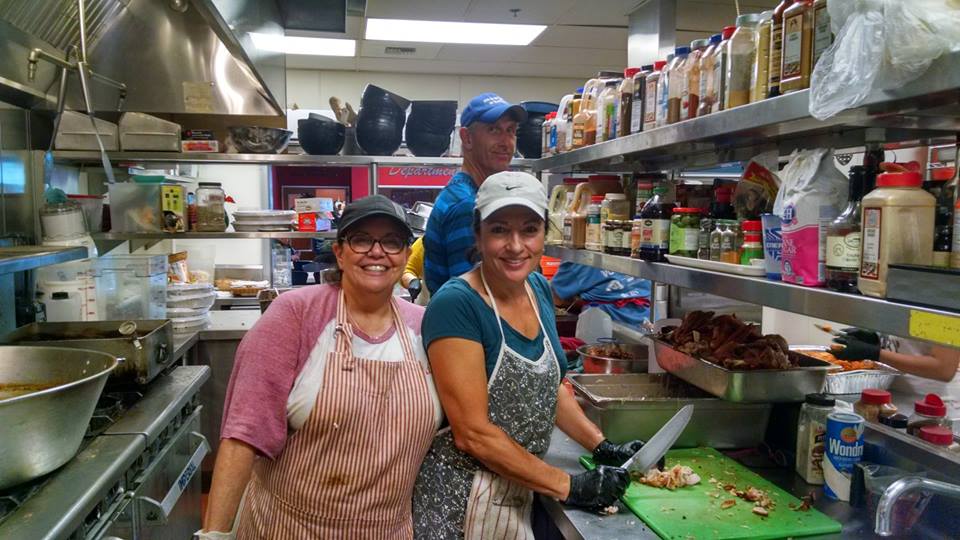 Fruits and veggies don't stop working during the holidays, and neither do we! Our volunteers will still be picking fruit and collecting produce at Farmers Markets all through the holidays. We love being able to provide fresh and local produce to sit on the table beside the stuffing and gravy.
Giving Thanks and Giving Back
We hope that you have wonderful holidays this year filled with family, friends, and food. With the abundance of Southern California's fruit trees and farms all around us, we have a lot to be thankful for. Most especially, we are thankful for the opportunity to share that abundance with others. We hope that you share your holidays with us this year. Go to our Events Page to see a list of volunteer opportunities or email volunteer@foodforward.org for more information.
Happy Thanksgiving!
– The Food Forward Team

A view from our "Friendsgiving" Lunch