Introducing our Volunteer of the Month, Michaela! Michaela has been volunteering with Food Forward since 2016 and in that time she has volunteered at over 40 gleaning events! Michaela finished her Pick Leader training in April of 2019 and she's led multiple harvest events each month. She brings her passion and dedication to each harvest event and we're grateful for her support, hard work, and advocacy. Michaela has been a wonderful addition to our fruity family and we hope you get the chance to volunteer with her!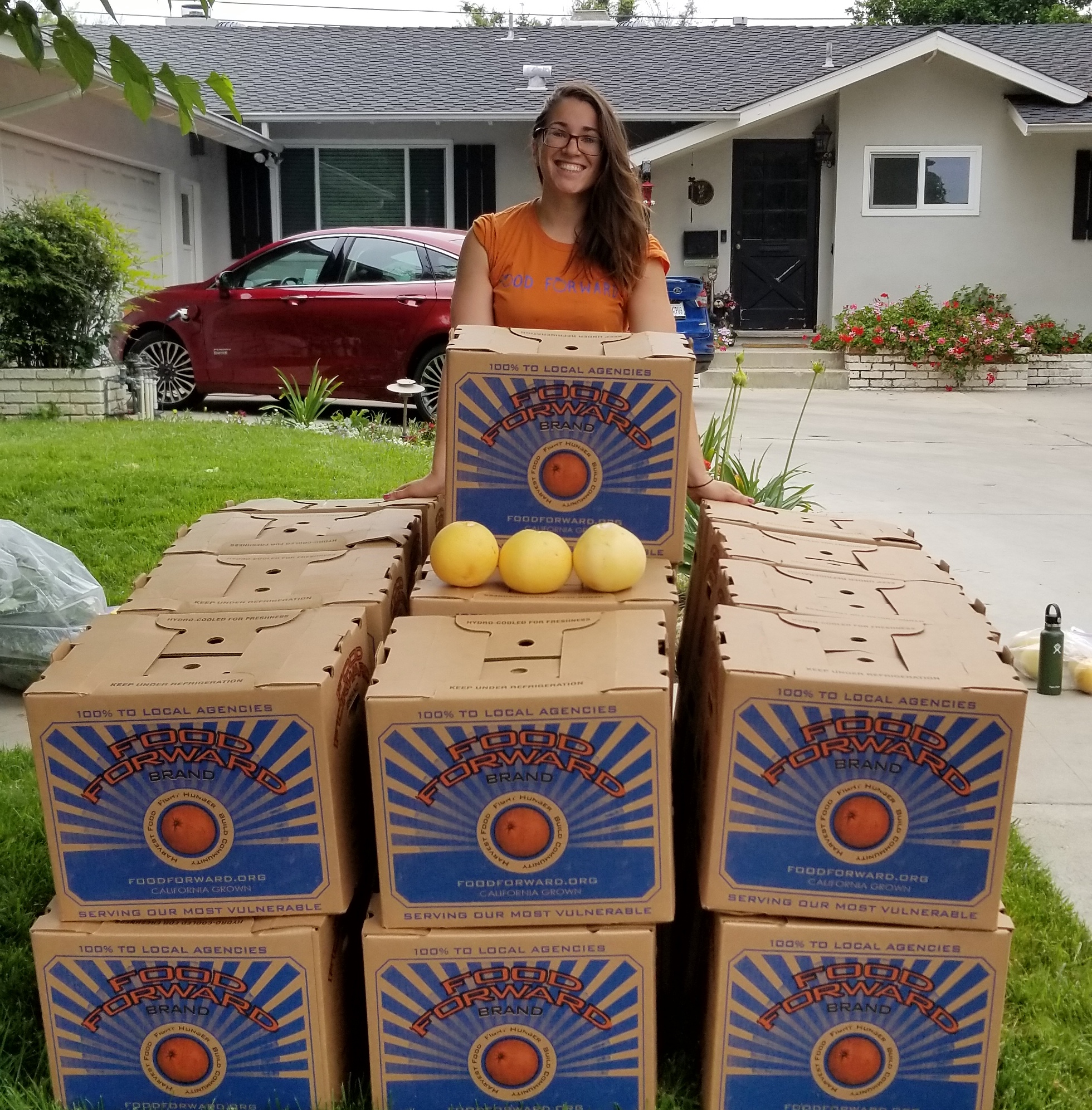 So tell me, how did you get started with Food Forward?
I was the HR leader at my Target store for the past 3 years and one of my responsibilities was community involvement. We have a goal for volunteer hours for the year so I started looking for opportunities locally that my team would enjoy. I found Food Forward and had a couple of team members join me for some backyard harvests. I loved it so I just kept coming back!
What drew you to Food Forward's work and mission?
I really enjoy being outside, connecting with nature, and knowing that what I am doing has a direct impact on the community. I love that Food Forward is trying to solve both food waste and food insecurities at the same time.
What do you do when you're not volunteering with Food Forward?
I tend to make a lot of goals for myself and am constantly trying to be a better me every day. Volunteering is a big part of my identity, but also I'm really into fitness, reading, and writing. I work at Target full-time as a Closing Team Leader and I love to travel. I've been to 45 out of the 50 states and several countries. I included a photo of me in Greece from last year.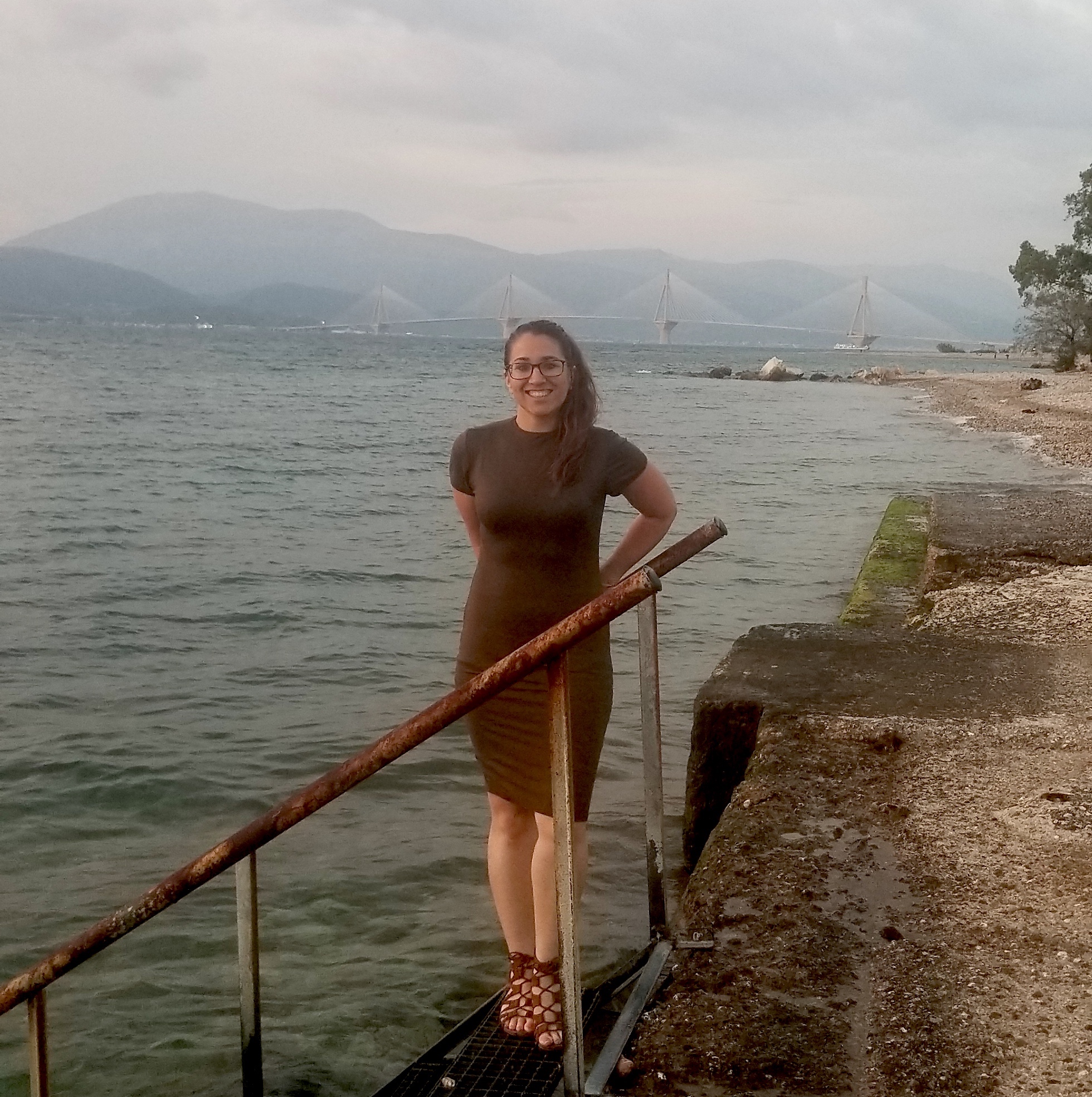 What is your favorite part about volunteering with Food Forward?
I love that I have the chance to meet so many amazing individuals. Sometimes working in retail can be frustrating, or social media can be full of negative posts or argumentative comments, but when I am volunteering with Food Forward everyone has such a positive attitude. The homeowners have donated their fruit and opened their backyards to us and the other volunteers are giving some of their free time; it's truly a lovely experience and reminds me of all the good in the world.
How would you describe the volunteer experience at a harvest?
I think the volunteer experience is an easy one! They get to pick what area they would like to harvest in, based on how far they want to drive (which is really important in LA) and they don't have to bring anything! Volunteers just show up and we provide all of the equipment. It's always 1-2 hours so it fits into the day easily and everyone is so nice and friendly!
What was your first volunteer day like?
I think it was back in 2016 so I don't really remember my first harvest, but I have had a lot of great ones since!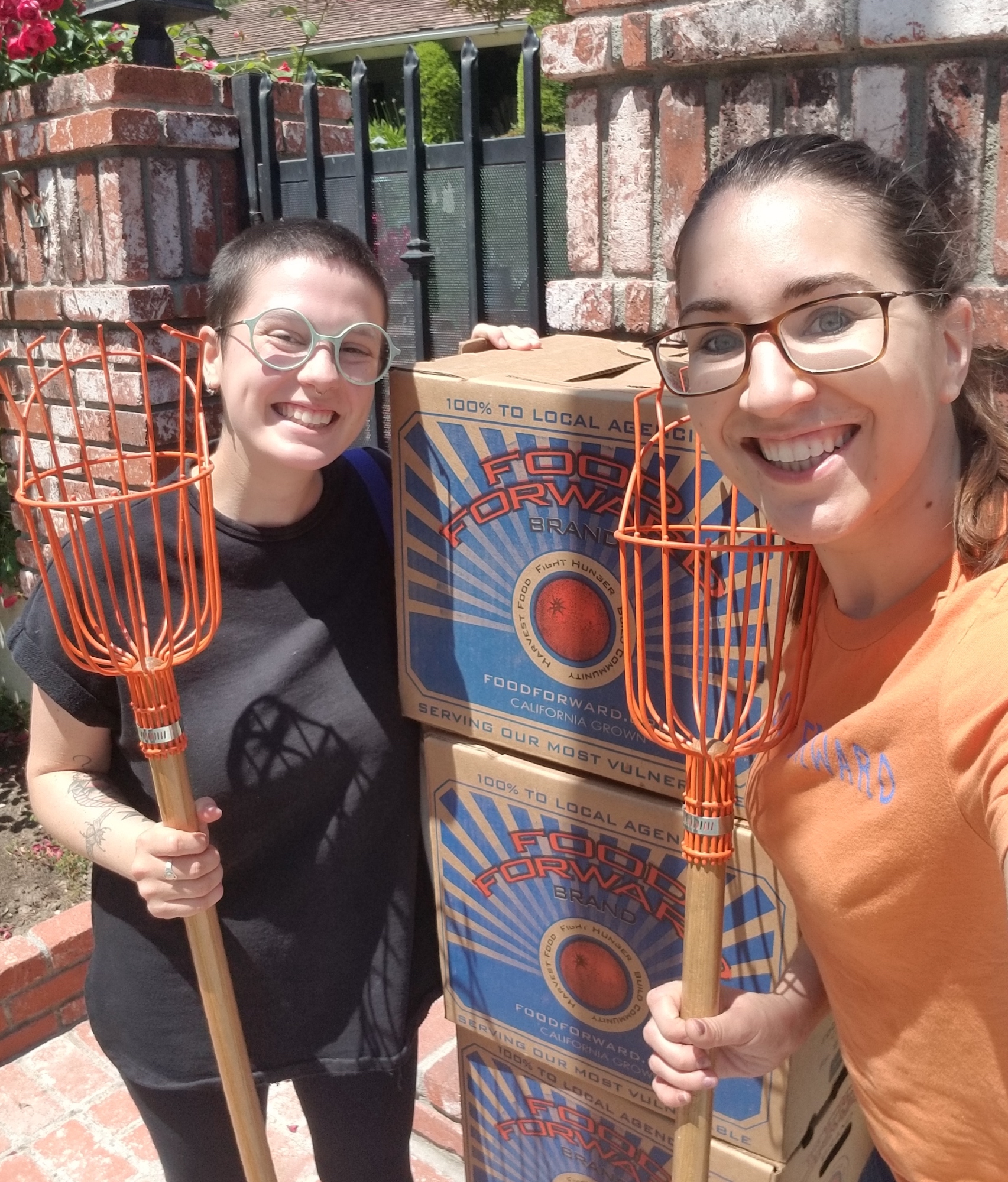 What have you learned from volunteering?
I've learned how many amazing people are in the world and how something that seems so small can make such a huge difference. I used to think that because I didn't have a lot of money I couldn't make a difference. But donating your time is just as powerful! Time is something we can never get back and is never guaranteed.
Is there a particularly powerful volunteering moment you'd like to share?
All of the big harvests feel powerful: CSUN, Orcutt Ranch, etc. When you have a big group of people coming together for the same mission you can really see the effect. The amount of fruit we are able to save, the amount of boxes we're able to fill, and ultimately the amount of people that we can feed is astonishing. I love seeing the results of a big pick!
Any words of wisdom you live by?
"You are allowed to be both a masterpiece and a work in progress simultaneously." – Sophia Bush