Our October Volunteer of the Month is Marsha Brown! Marsha is our longest tenured Glean Team Leader at the Torrance Tuesday Farmers Market, having been a leader now for 4 years. Marsha is passionate, reliable, and very committed to helping those who need it most. She is on pace to lead the most events this year for the Farmers Market Recovery program. Marsha is also a frequent volunteer at our Produce Pick-Up events and helps us spread the word about Food Forward as a rockstar Community Ambassador. We are indebted to her for the countless hours spent volunteering with our organization and are in true admiration of her tremendous dedication to fighting hunger and food waste!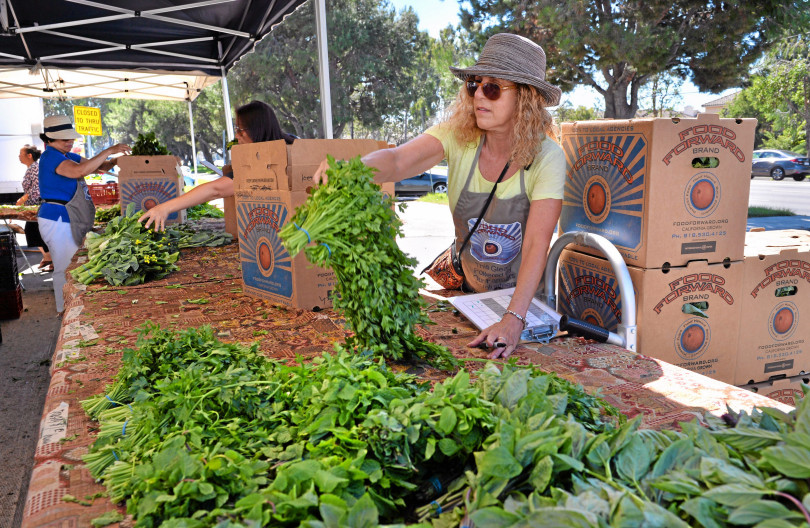 So tell me, how did you get started with Food Forward?
When I retired from a long career at UCLA I wanted to get involved in volunteer work that didn't involve being in an office. I was having lunch with a friend who happened to be on the Food Forward Board of Directors. She told me about the organization and its mission and I was so impressed I decided to give it a try. Thank you Carol Goldstein!
What drew you to Food Forward's work and mission?
I also heard Rick Nahmias speak in a class at UCLA about food insecurity and Food Forward's mission of fighting food waste and getting surplus food to people in need. I was inspired by his story of how picking his neighbor's fruit tree and donating the fruit led to the development of this organization that has now donated over 60 million pounds of food that would otherwise go to waste.
What do you do when you're not volunteering with Food Forward?
I'm an avid reader, beach bum, and knitaholic.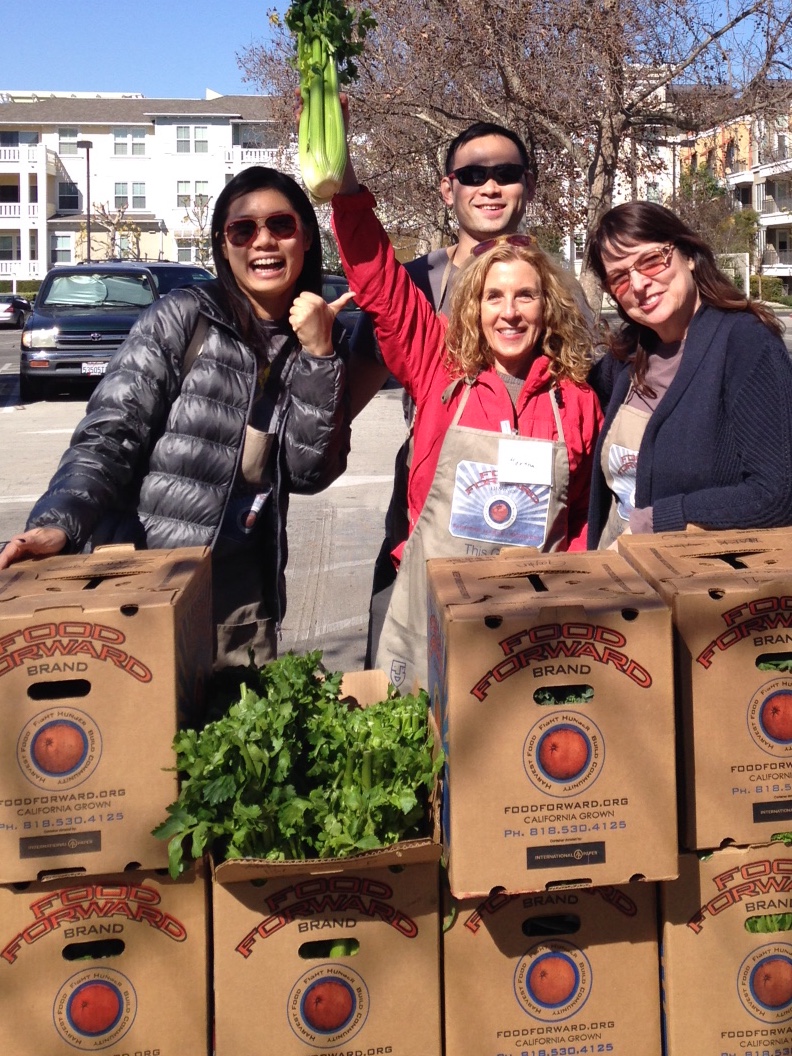 What is your favorite part about volunteering with Food Forward?
I've met lots of wonderful people, I love the atmosphere of the farmers markets, the colors and smells, and being outdoors.  And it's gratifying to see all of the produce that would be going to waste make its way to people in need. 
How would you describe the volunteer experience at a market?
Casual, easy, and friendly.
What was your first volunteer day like?
I don't really remember — but I liked it and kept coming back!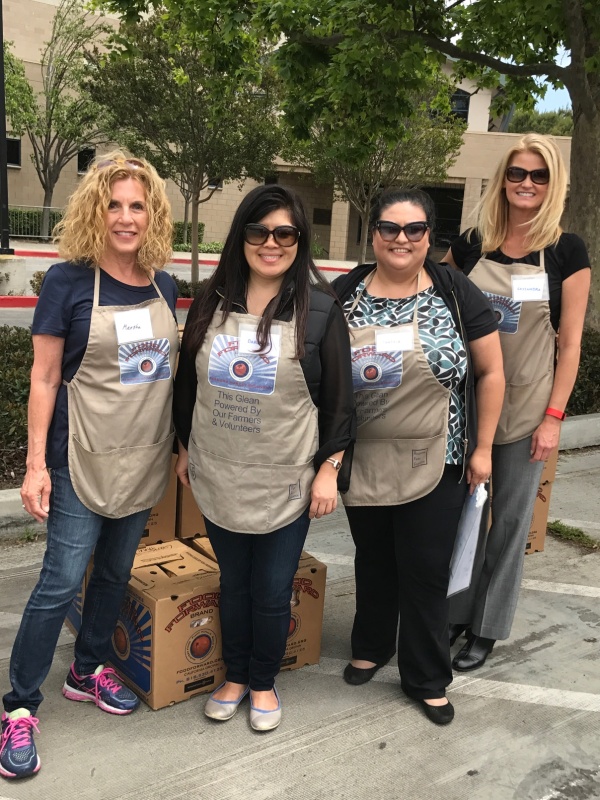 Is there a particularly powerful volunteering moment you'd like to share?
Two things stand out:
I have come to truly appreciate the amount of work it takes to get food from farm to market.  Many of the farmers are up at 3 or 4 am to get to the market when it opens and the second the market closes they are packed up and ready to hit the road and do it again the next day. They are all kind and generous with their donations and they love sharing ideas of how to prepare the food.
When I volunteer at the MudTown Farmers Market in Watts I see the truckloads of produce that would otherwise get thrown away. It is hard to imagine until you see it.  It does take some work to sort and distribute but it's so worth it to see that food not going to waste and feel the gratitude of the people who receive it.

Any words of wisdom you live by?
"You are what you are and you ain't what you ain't" (John Prine)