2.6.17 – Meet Kathy, our Volunteer of the Month of February. Kathy hasn't been with Food Forward very long – she started picking fruit with us in mid 2015 – but she has already made a huge impact on citrus trees all across the Valley and beyond. Since becoming a Pick Leader in June of 2016, she has led over 30 fruit harvests, ranging from Huntington Gardens in San Marino to Moorpark up in Ventura County. When citrus season slowed down, rather than rest on her laurels Kathy decided to reach out to see how she could get more involved, and immediately began training as a Glean Team Leader at the Studio City Farmers Market. Kathy's dedication to Food Forward is far above what we ask of our Super Volunteers, who are all very busy folks when not volunteering, and her enthusiasm for harvesting food, fighting hunger, and building community is what keeps us going when times get tough. Thanks, Kathy!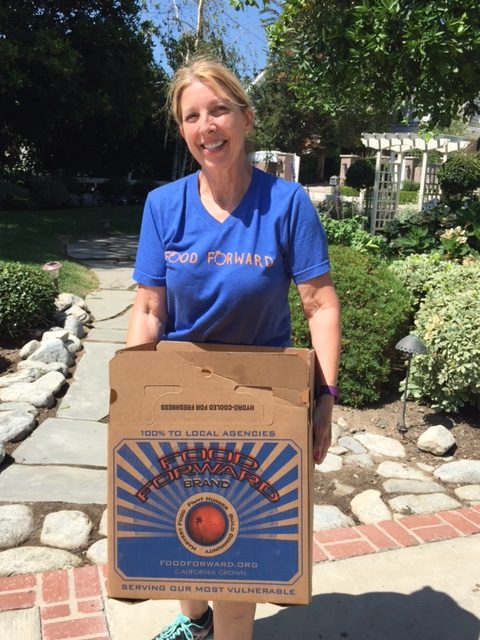 So tell me, how did you get started with Food Forward?
My daughter, who was an environmental studies major at the time, found Food Forward and took me with her on some picks.
What drew you to Food Forward's work and mission?
I like that it so tangible, pick and give immediately. It's a great sense of accomplishment and making a difference.
What do you do when you're not volunteering with Food Forward?
Read, travel, volunteer at the school where I used to be a principal (helping to take care of their roses and edible garden)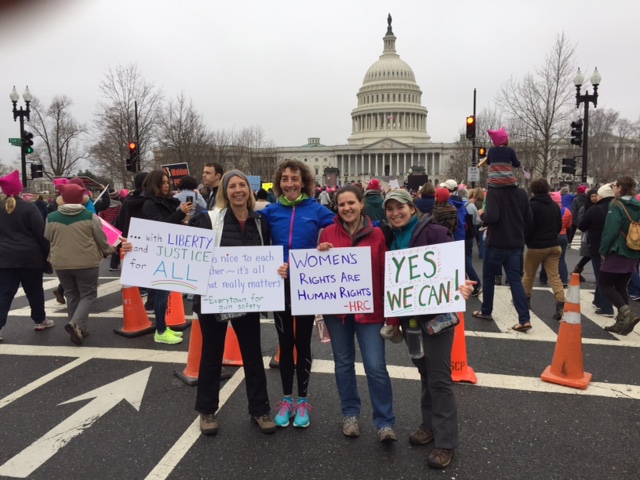 What is your favorite part about volunteering with Food Forward? Any particular memories you'd like to share?
The time when I had a large pick in Sylmar: it was super hot and hardly anyone signed up. I emailed all of my past pick volunteers and they showed up! I learned that if you ask, people are incredibly helpful.
Any words of wisdom you live by?
From a school superintendent for whom I have great admiration: DWYSYWD (Do what you say you will do)