Juliet

is one of the Backyard Harvest Programs' newest Pick Leaders! Since finishing her Pick Leader training, she has led harvests across all of San Gabriel Valley and East LA. 

Juliet

 is the leader of her daughter's Girl Scout Troop, who are currently working towards their Silver Award! The Silver Award gives girls scouts the opportunity to address an issue in their local community, and the troop decided to focus on hunger. 

Juliet

 brings her passion and kindness to each harvest event and we're grateful for her hard work and enthusiasm. 

Juliet

and the troop have been a wonderful addition to the Food Forward family! This blog post features responses from Juliet and the members of the troop.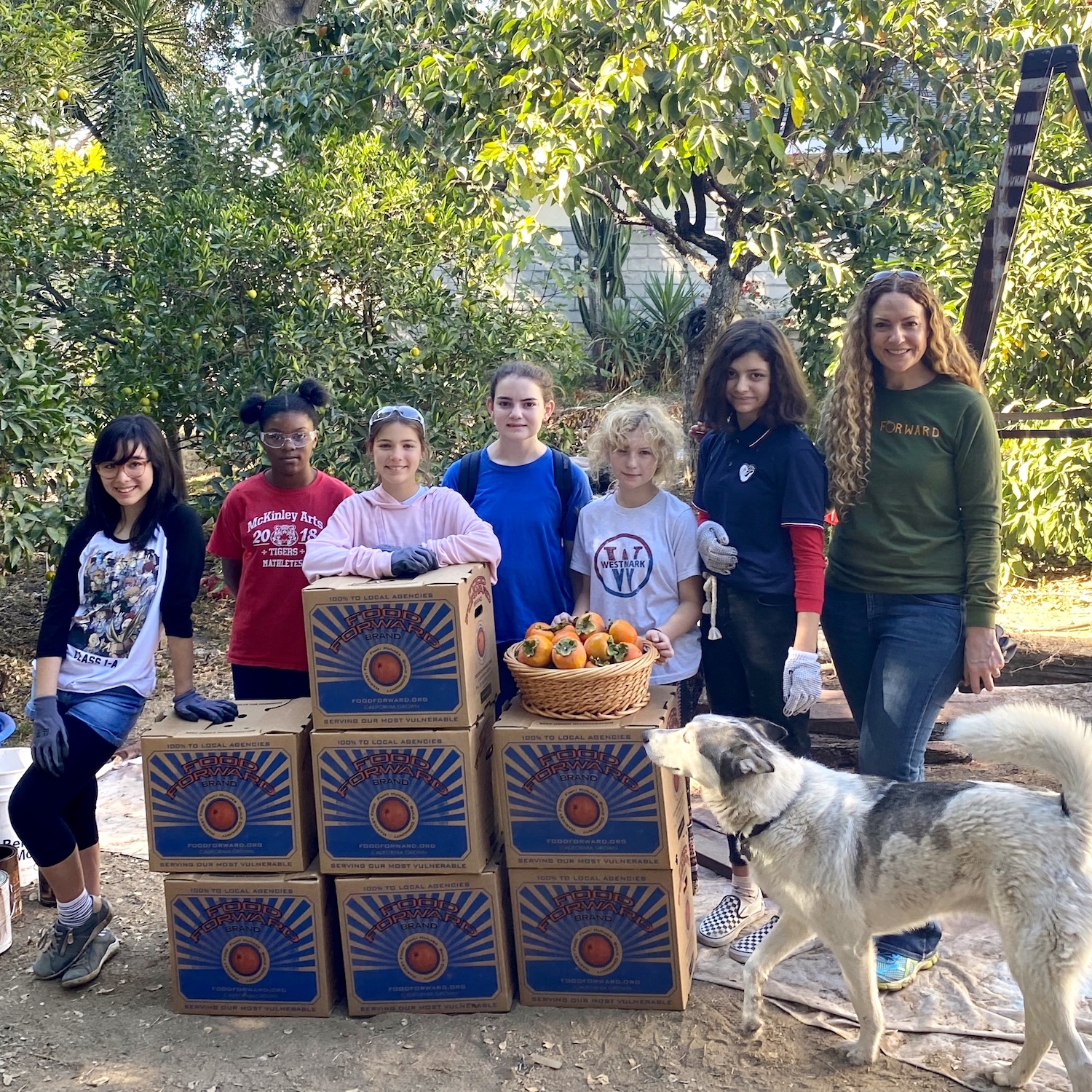 Juliet and the troop pose with their bounty of persimmons (and a furry friend). 
So tell me, how did you get started with Food Forward?
I found out about Food Forward through my Girl Scout Troop. We were 
looking for an event to do with the troop and we wanted to do 
something to help other people for our Silver Award. We decided to 
work with Food Forward for our award because we would be able to help
 other people in need, using the things that most people don't use.
 -Olive

What drew you to Food Forward's work and mission?
It seemed like a nice thing to do and it would be benefiting others in 
need, and it's nice being able to help other people by giving them
 food that others aren't using. I'm always glad to be able to help 
others in need, and just the idea of helping other people is great. 
-Olive
What do you do when you're not volunteering with Food Forward?
When I'm not volunteering with Food Forward and co-leading our Girl
 Scout troop I work in mental health. Research shows that volunteering
 is beneficial for mental health and well-being. Thanks Food Forward 
for this opportunity!
 -Juliet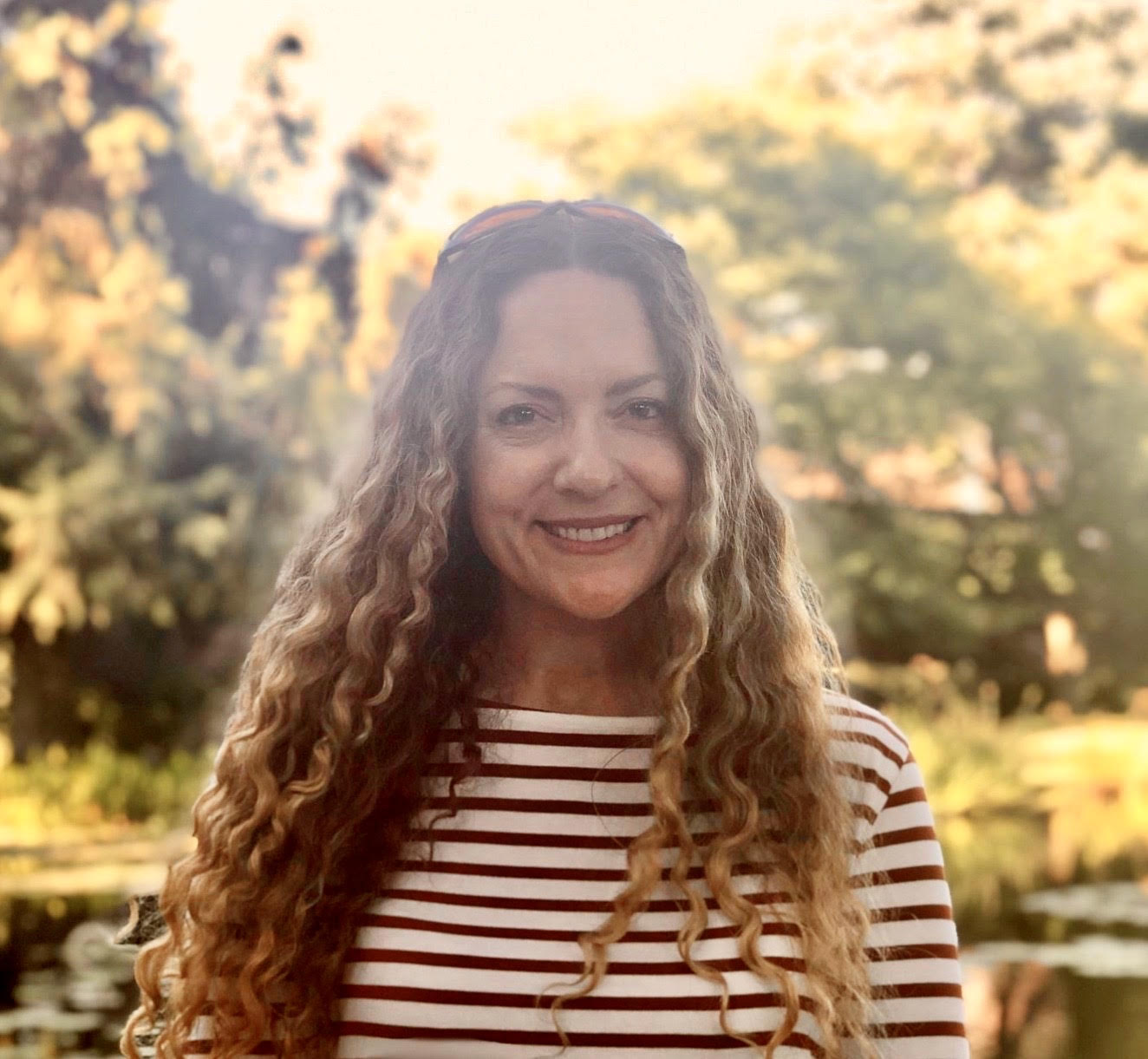 What is your favorite part about volunteering with Food Forward?
It's fun! I really like being outside, harvesting fruit and working
 together with my troop mates to help others!
 -Kaia
What was your first volunteer day like?
I was excited to go pick fruit and I was eager to start. I paid a
 lot of attention to the rules, and was literally jumping up and down 
when we started (not a safe idea!!!)
. -Isla
What have you learned from volunteering?
I have learned a lot about my community around me, especially when we
 learn where the fruit that we pick is going to go. I have become even
 more aware of the hunger issue, and have learned so much about food
 waste. I am now very self-conscious of food waste (we feed our fruit &
 veggie waste to the thousands of worms we have) and am always telling
 my friends not to throw away a good apple or pear, because there is
 always someone who would love to have that fruit. I learn something 
new at every harvest and have a great time learning about it. 
-Isla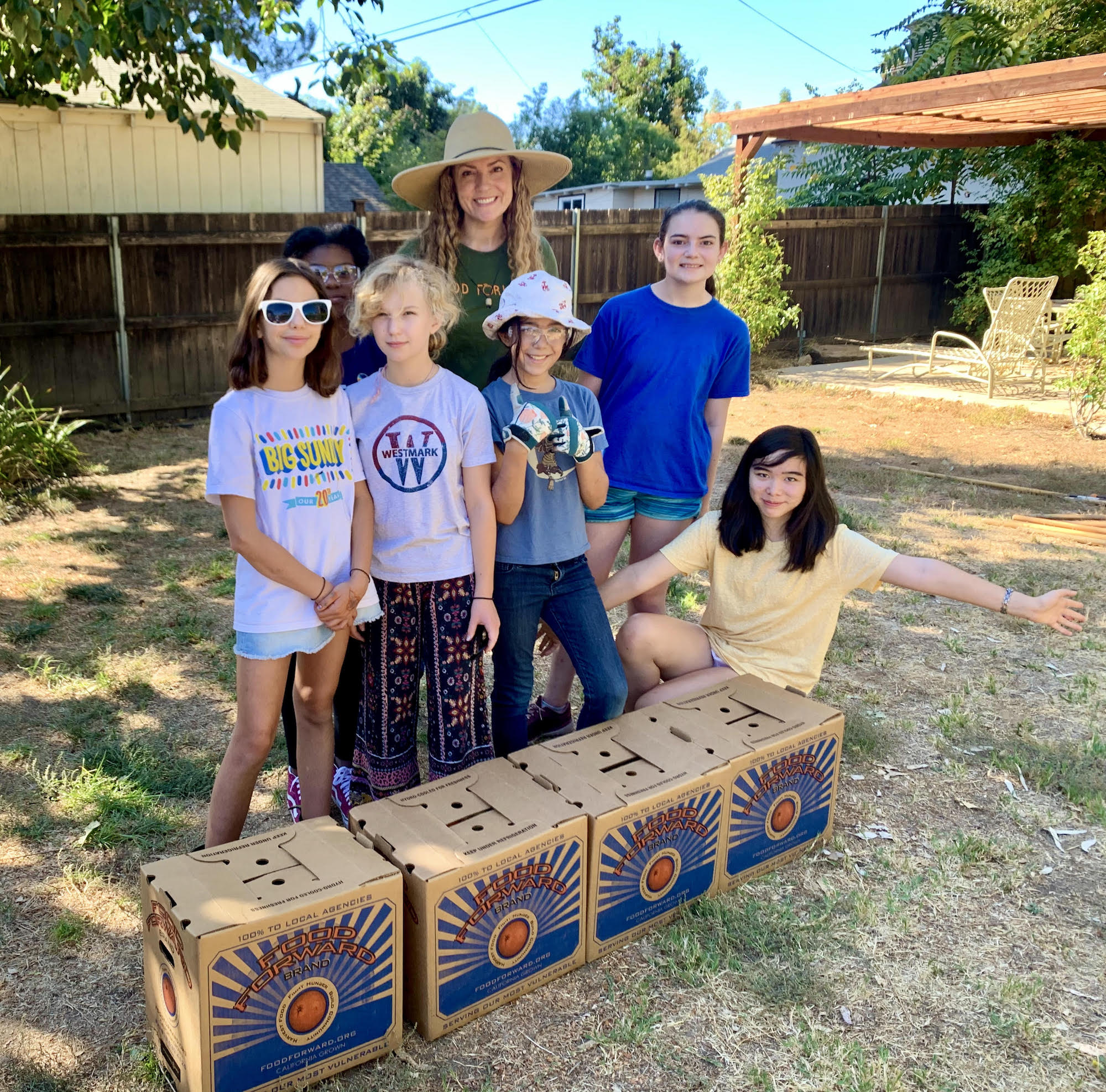 Is there a particularly powerful volunteering moment you'd like to share?
The girls working together and being so engaged and excited about the 
project has been exciting and powerful!
 -Juliet
Any words of wisdom you live by?
Girl Scouts promotes helping others and being of service, using 
resources wisely and making the world a better place.
 -Juliet