Nikole and her husband, Jake, started volunteering with Food Forward in early 2020. Shortly after the COVID-19 stay-at-home order, Nikole finished her Pick Leader training and has since become one of our most active Pick Leaders. Since early April, Nikole and Jake have led 9 harvest events and donated more than 1,900 lbs of fruit to local hunger relief organizations! They are hard-working, committed to food justice, and an awesome picking team. We are grateful for their support and happy to have them on our team!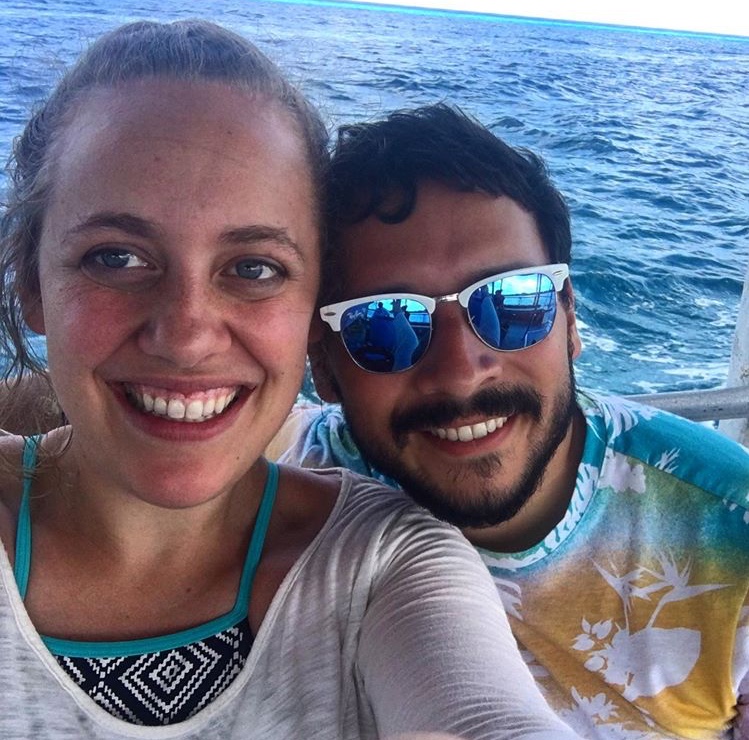 So tell me, how did you get started with Food Forward?  
We discovered Food Forward at an information booth at the Van Nuys Arbor Day celebration at the Van Nuys recreation center, we were looking for ways to get more involved in our community and to learn about sustainability efforts in our neighborhood. Food Forward was a perfect fit for us on both accounts.
What drew you to Food Forward's work and mission?
We love that Food Forward meets a need in the community by getting fresh, healthy produce for those who don't normally have access—while at the same time, fighting food waste!
What do you do when you're not volunteering with Food Forward?
Jake is a professional musician, artist, and producer (@jakeknoxmusic) and Nikole is a music supervisor for TV and Film as well as a musician and artist (@JoyIncentive).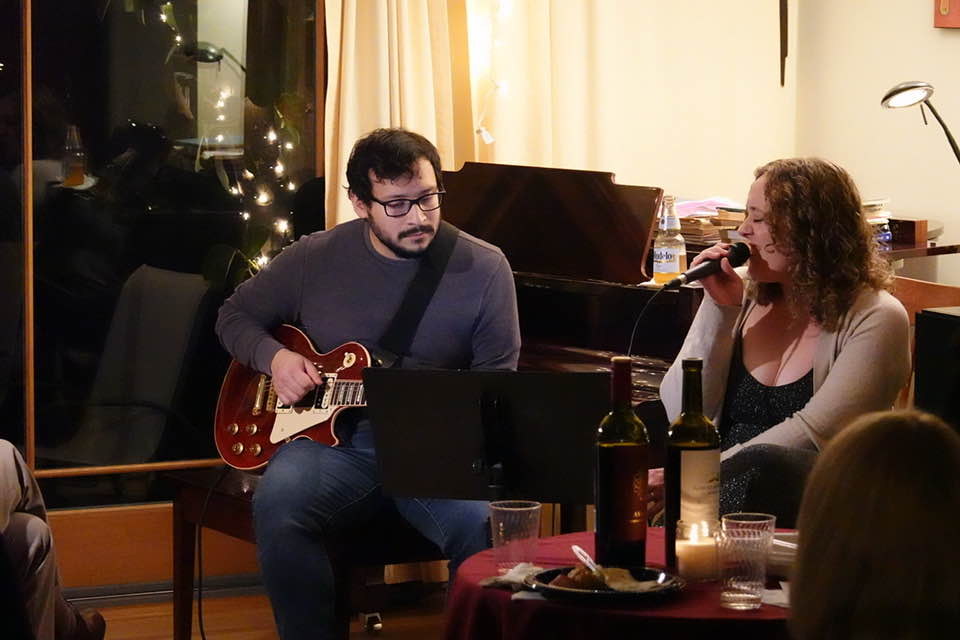 What is your favorite part about volunteering with Food Forward? 
We love having a reason to be outside for an hour or two and getting a close look at how fruit grows and where our fruit comes from. Though community interaction is somewhat limited during the pandemic, we still love the feeling of connecting with a neighbor who is letting you into their space, to pick their food to feed another member of the community that needs it. This symbiosis among three distinct groups in the community is invaluable.
How would you describe the volunteer experience at a harvest?
This is the most fulfilling volunteer experience that either of us have ever had. Not only does it feel good to get out into the community and do some good, but at the end of the day you have a quantifiable accomplishment, for example we've only been doing solo harvests for a few months and already the two of us have saved over 1,800 lbs of produce from the landfill and donated it to the food insecure—nothing can beat that feeling.
What was your first volunteer day at a harvest like?
Our first harvest was at a private residence with about 8 fruit trees and around 10 volunteers. We loved everyone we met that day and were able to take a few oranges and grapefruits that couldn't be donated home with us. We loved it so much that we signed up to train and become harvest leaders that night.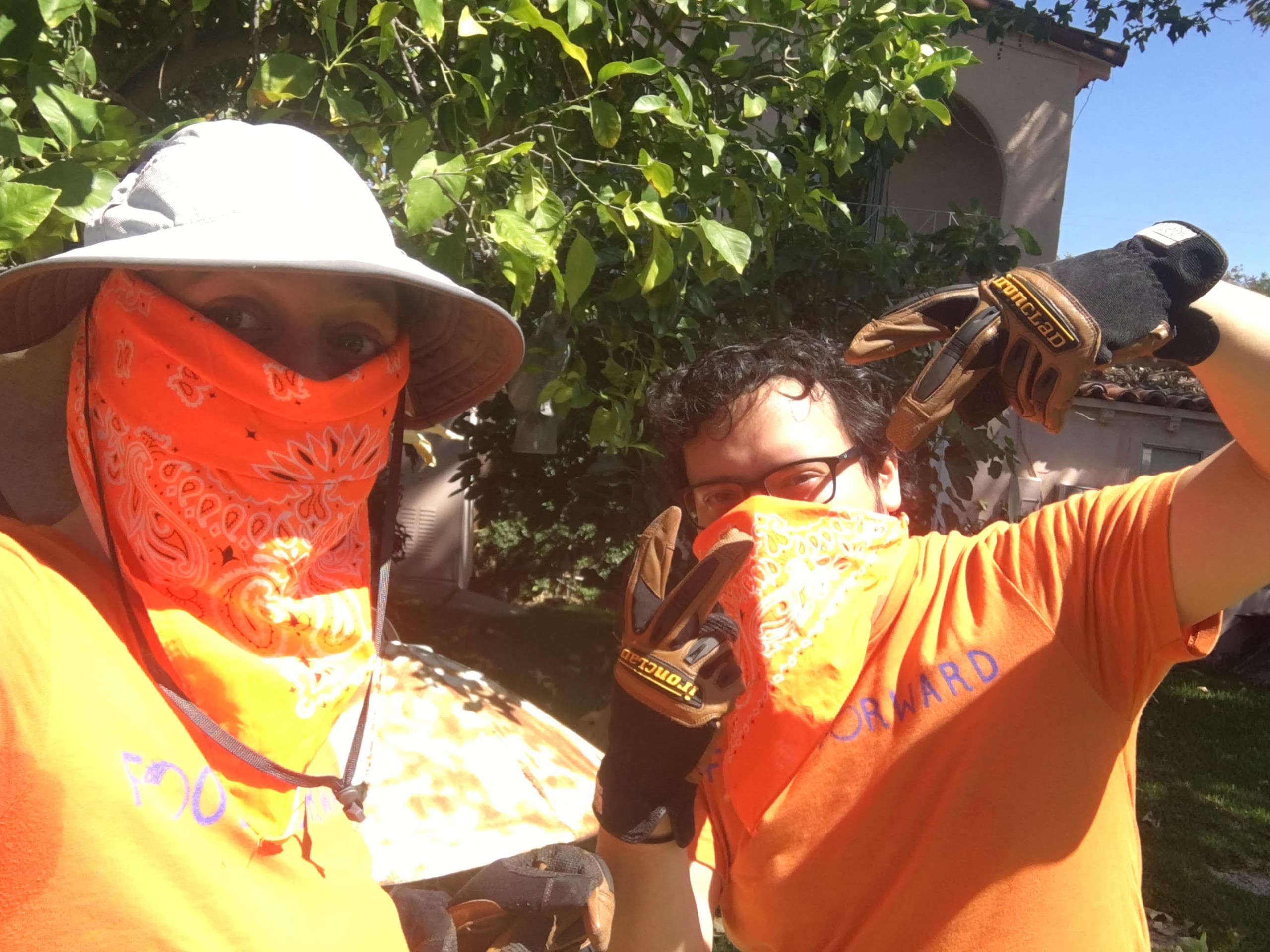 What have you learned from volunteering?
Lots of fun fruit facts! Citrus doesn't continue to ripen off the tree – so don't pick green fruit. Grapefruit grows in clusters like grapes, which is how it got its name. Lemons are way easier to pick than Kumquats. Who knew?!
Is there a particularly powerful volunteering moment you'd like to share?
We are always inspired by the enthusiasm of the people we meet, everyone is always so excited to be donating their fruit!
Any words of wisdom you live by?
We like to think that the rising tide brings in all the ships, when you're doing your best you're empowering those around you to do the same. Also – keep washing your hands and don't touch your face!