Our Volunteer of the Month is the wonderful Deanne Derse! Deanne first started volunteering with Food Forward in 2019, and she quickly became a Super Volunteer. Deanne is a Pick Leader, Glean Team Leader in Ventura County—she also often frequently pitches in at the Simi Valley Produce Pick-Up! She's always ready to roll up her sleeves and pitch in to help us recover surplus fruits and veggies and provide free produce to people experiencing food insecurity. Thank you Deanne!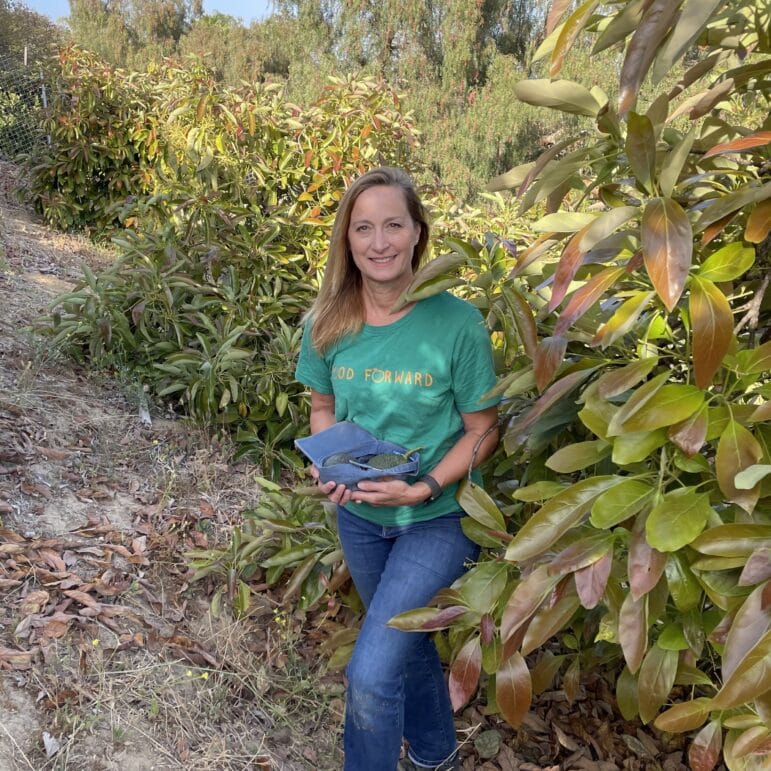 So tell me, how did you get started with Food Forward?
I was looking for an outdoor volunteer opportunity. I love gardens, orchards, and being outdoors.

What drew you to Food Forward's work and mission?
I love that Food Forward's goal is to tackle food waste and food insecurity. Take the abundant food grown everywhere in SoCal and distribute to those in need: it is so logical and common sense.

What do you do when you're not volunteering with Food Forward?
I garden, hike, paddleboard/kayak, beekeep, and travel.

What is your favorite part about volunteering with Food Forward?
Being outside, getting exercise, and knowing my effort is helping someone in need. It feels great to be a positive contributor to my community.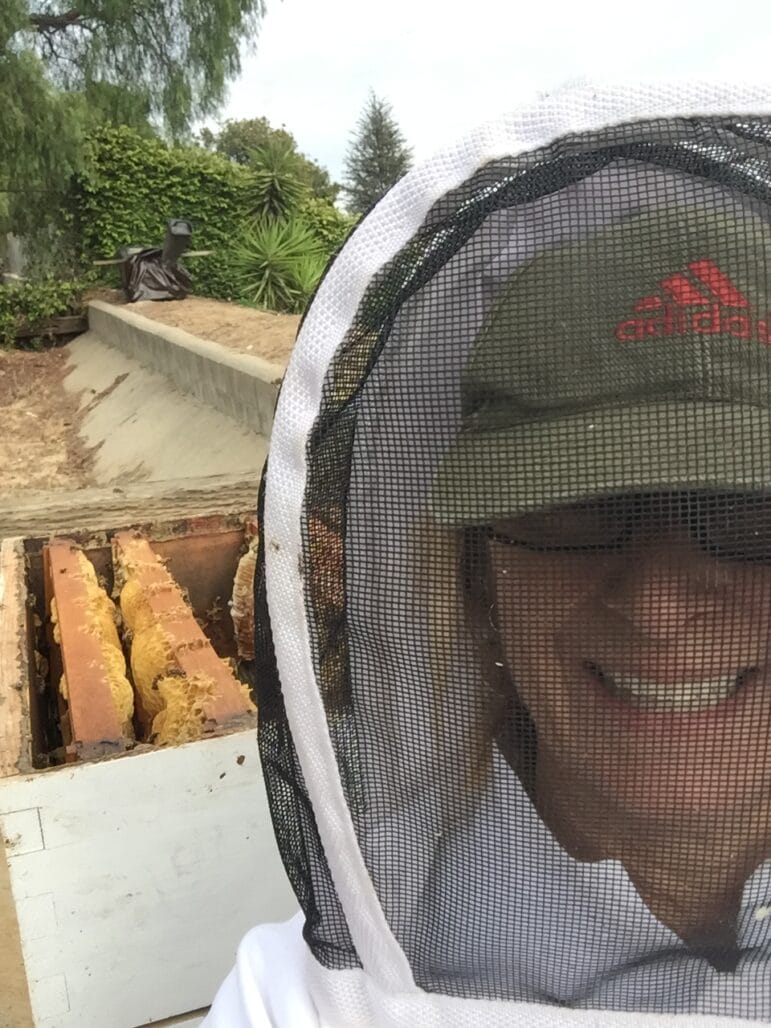 How would you describe the volunteer experience at a harvest, farmers market, or Produce Pick-Up?
The best! It can be social when you want it to be, like leading a group of people picking kiwis in Ojai or persimmons in Santa Paula, or it can be peaceful solitude, like being alone in an orchard of fragrant oranges listening to the nearby chickens. Gleaning at the Farmer's Markets gives me a stronger sense of community, but if I'm looking for a good work-out, I volunteer at a Produce Pick-Up.

What was your first volunteer day like?
I felt welcomed, valued, and part of a team.

What have you learned from volunteering?
I gained a better understanding of food insecurity. I noticed a lot of senior citizens and families with children benefiting from Food Forward. Also, I feel Food Forward treats their volunteers especially well.

Is there a particularly powerful volunteering moment you'd like to share?
I volunteered for a solo backyard harvest near my house. The homeowner left a big bowl of snacks and drinks with a wonderful note of appreciation. This was a wonderful surprise, but what was most impressive was their spectacular mandarin tree. It was so loaded with oranges that all the branches bowed to its weight. Sitting underneath this umbrella of mandarin orange was magical.