Meet our Volunteer of the Month, Christine Chang! Christine only started volunteering with us in January, training to become a "Solo Harvester" during the pandemic. Though she was new to volunteering with us, Christine hit the ground running, picking about 30 times in 2021 alone! We can count on Christine to go wherever the fruit takes her – she frequently harvests in both Los Angeles and Ventura Counties. Thank you Christine for your support and for helping us pick so much surplus fruit!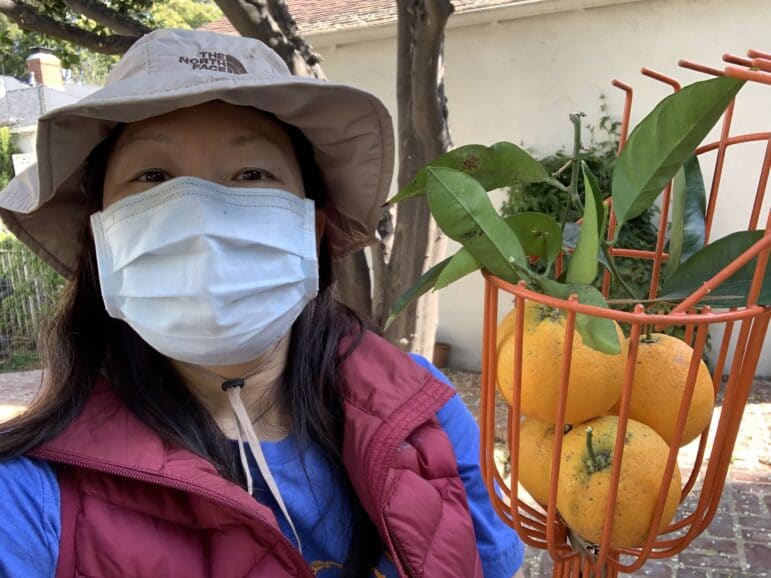 So tell me, how did you get started with Food Forward?  
I read an article about gleaning in the newspaper and looked up Food Forward – it felt like a fun way to give back to the community.
 
What drew you to Food Forward's work and mission?
I love Food Forward's mission of feeding people with fresh fruits and vegetables that would otherwise go to waste. I try not to waste food and that's a credit to my mom and dad – one time my mom was wondering what we could do with a large carving pumpkin she got for free, with a coupon, from the market. She ended up stir-frying it with soy sauce. My sister and I didn't prefer it but now that I look back I give her lots of credit for being resourceful.
What do you do when you're not volunteering with Food Forward?
I'm an actor, so that whole bit. In my free time I enjoy being in the outdoors – running and hiking especially, and walks along the beach. I also enjoy baking banana bread and I'm currently reading through the Harry Potter books. I'm on book 2.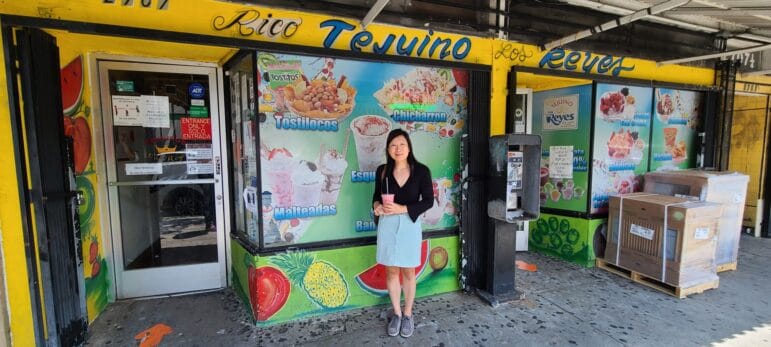 What is your favorite part about volunteering with Food Forward? 
The complete cycle of a solo harvest– going to a residence/farm I've never been to before, picking the fruit, boxing it up, and seeing it go to a local hunger relief organization. I'm often meeting all sorts of different people – from the homeowner to new volunteers to the person receiving the food for the relief agency. It's so much fun.
 
How would you describe the volunteer experience at a harvest?
It's very communal. I feel like I'm a part of something bigger than myself.
 
What was your first volunteer day like?
I was picking from an orange tree and one orange in particular – when I picked it the tree released its orange blossoms and I felt myself being showered with flower petals. This was during the pandemic, and so this petal-showering – I felt so much joy and peace. It was just what I needed.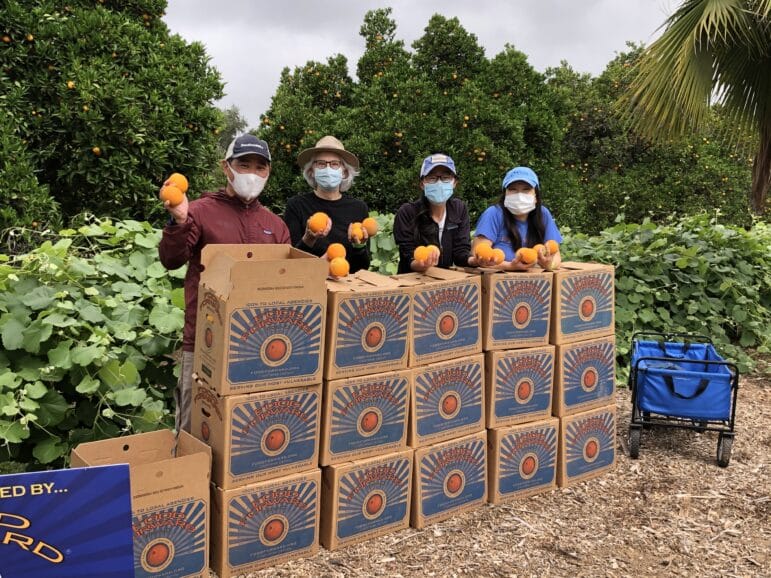 What have you learned from volunteering?
I am continually reminded that there are generous and kind people out there. And having a conversation with a tree is okay. They give you more fruit that way. It's totally normal, you know?
 
Is there a particularly powerful volunteering moment you'd like to share?
See above with the orange blossom experience!
Any words of wisdom you live by?
Be present.