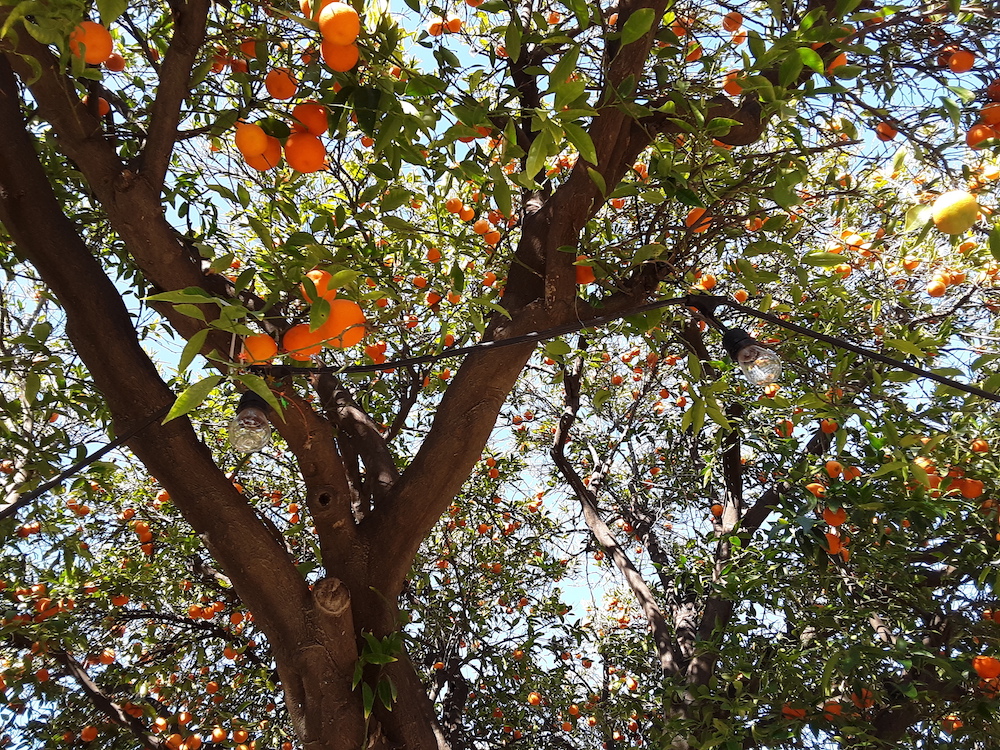 It's been two years since our last blog post about Asian citrus psyllid (ACP) & Huanglongbing (HLB) and we thought it was time to give you an update on the issue and what Food Forward is doing to prevent the spread of citrus greening disease.
In 2019, HLB quarantine boundaries grew and spread to new regions in Southern California over the past year, including into San Bernardino & Riverside Counties. This has caused much concern and has been a major area of focus here at Food Forward. We have been, and continue to be, in close communication with scientists and officials at UCANR and CDFA to ensure our citrus gleaning efforts are in line with their recommendations and in no way leading to the potential spread of this terrible disease.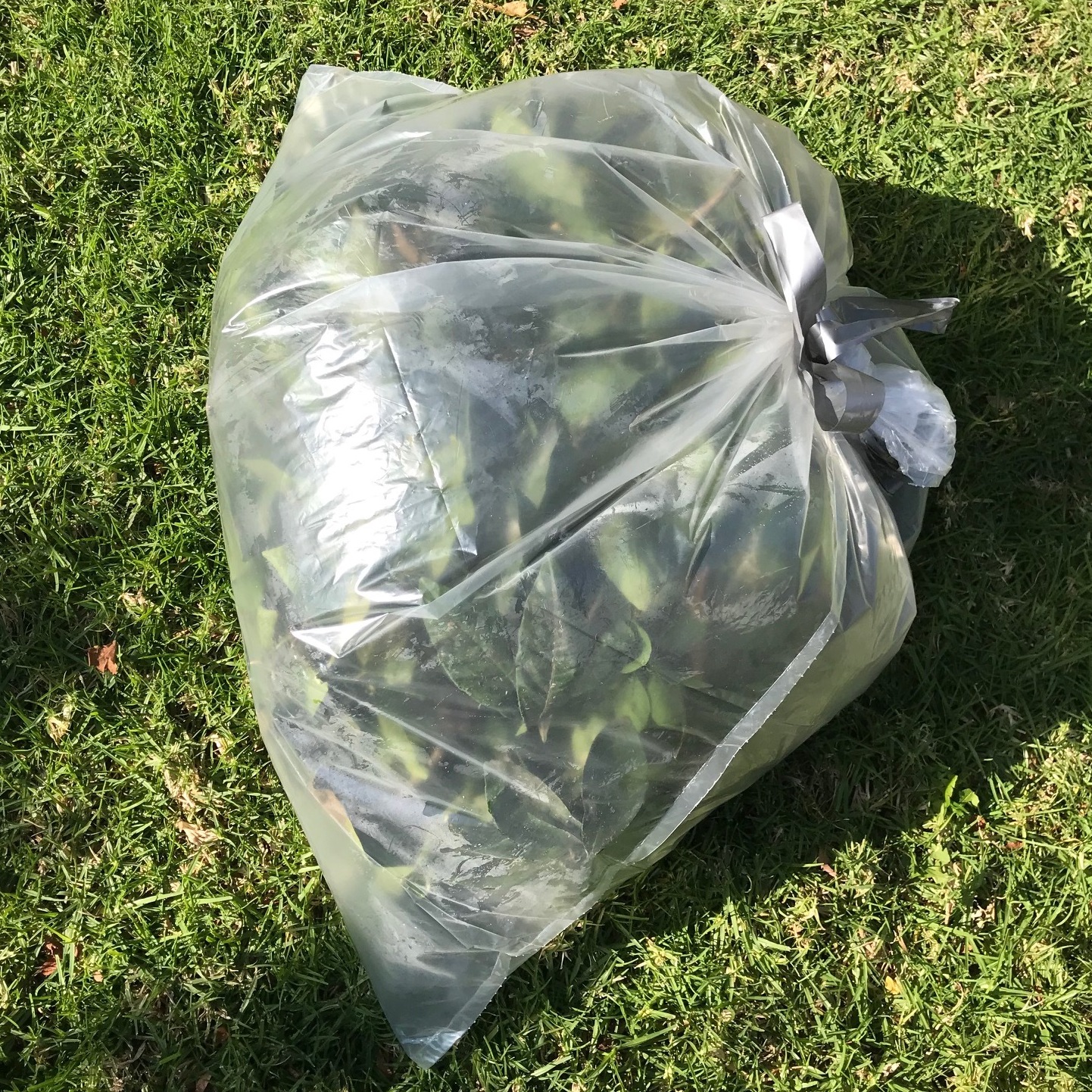 The solarizing process, which consists of placing all leaves, stems, and branches in a plastic trash bag and leaving it in the sun to dry completely, kills any psyllid pests that could spread HLB.
Since Asian citrus psyllids, the vector of HLB, live on the leaves, NOT the fruit itself, we take very special care at our harvest events to remove all leaves, stems, and branches from all of the fruit we pick. We then solarize the green waste prior to putting it into yard waste cans for removal (see our previous blog post for more on the solarizing process). This practice of solarizing, which has been approved by agency officials, is very effective at preventing the potential spread of ACP & HLB.
But is it safe to move citrus from my property if I live in an HLB quarantine zone?

In December 2019, UCANR hosted a webinar, "UC Ag Experts Talk: Asian Citrus Psyllid for Backyard Growers", led by Dr. Elizabeth Grafton-Cardwell, a leading scientist on ACP/HLB. The webinar addressed many questions surrounding this issue, including if it's safe to harvest and move citrus fruit: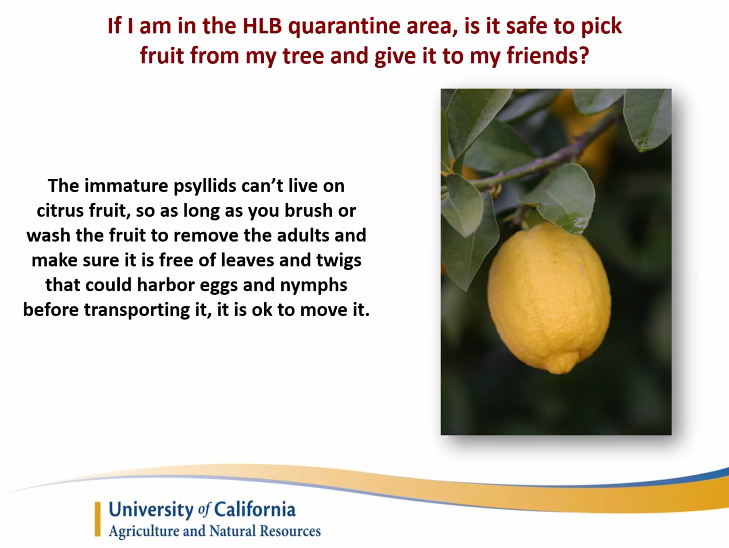 The bottom line when it comes to moving backyard citrus in quarantine zones (and really anywhere in Southern California) is to always remove any leaves, sticks or stems from the fruit while harvesting, do not immediately place the removed green waste into your yard waste can, and to brush or wash off the fruit before transporting. 
To view the current HLB quarantine maps, visit this site, https://www.cdfa.ca.gov/plant/hlb/regulation.html, and if you think you found the Asian citrus psyllid or HLB symptoms on your tree please call the California Department of Food and Agriculture's hotline immediately, 1-800-491-1899.