So many aspects of our economy have changed as a result of the COVID-19 crisis—including our food system. As businesses close and needs shift, farmers are left with more food than they can sell. This is resulting in a drastic increase in food waste—all while more and more people are seeking food assistance.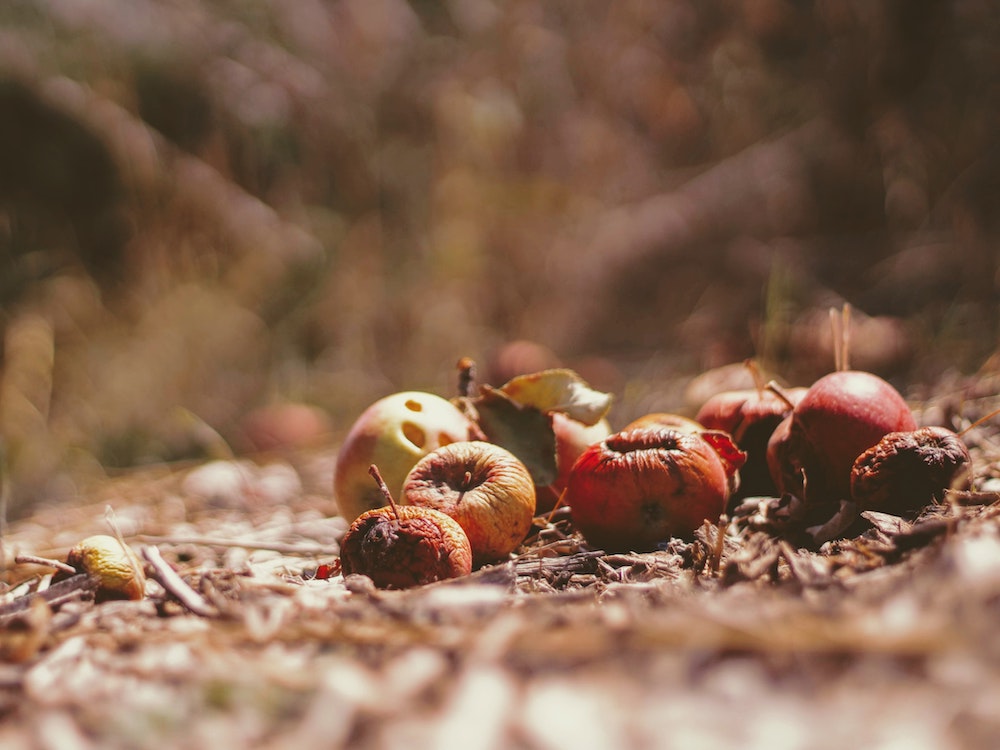 The COVID-19 pandemic and related economic downturn have created a "seismic" disruption in the food industry, resulting in a paradox of a phenomenal amount of food waste and unprecedented demand on food banks. Farmers are turning their vegetables into mulch and dumping millions of gallons of milk, while more people than ever line up at food pantries across the country. Food waste is not new to the food industry, as up to 40% of the food we grow in America is never eaten. However, the worsening issue of food waste due to the pandemic has illuminated the flaws present in our food supply chains. The number of people across the globe experiencing acute hunger could double by the end of this year, while farmers and producers deal with massive surpluses.
Usually, farmers' biggest buyers are in the foodservice industry, including restaurants, universities, and stadiums, but social distancing guidelines have forced many of these places to scale or shut down their operations. This has put a huge strain on farmers and food producers. For example, John Umhoefer of the Wisconsin Cheese Makers Association told Politico that "the foodservice sector accounts for half of all cheese sold in the U.S., while only one-third is sold at grocery stores." Big buyers, like Disney and cruise lines, purchase a critical amount of produce grown in Florida. Our normal food system functioned under the assumption that the foodservice industry will buy the bulk of farmers' goods. COVID-19 radically changed the normal state of affairs.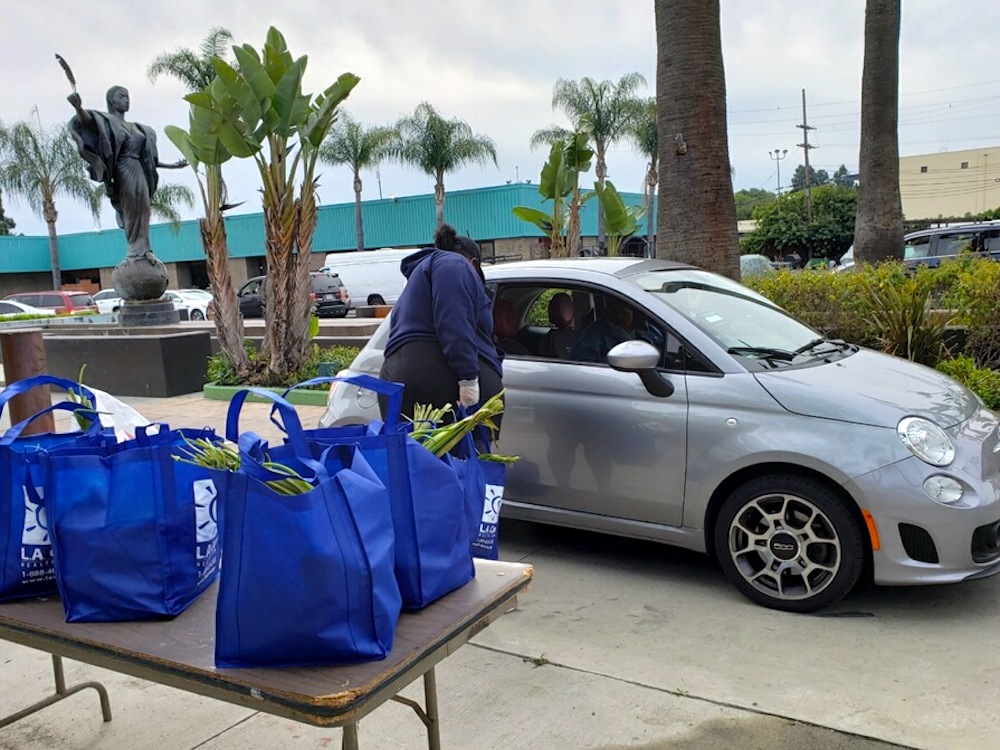 Food Forward has modified our existing produce distributions, like this one in Watts, as well as established several Rapid Response Hubs to serve more communities.
More food waste + more food insecurity
Without these big buyers, more food is going to waste. In some cases, this is because farmers cannot shoulder the cost to harvest and find new buyers for their products. Field workers are also increasingly harder to come by as heightened border security impacts the availability of migrant workers, the backbone of much of the food industry. According to The Guardian, here in California "billions of dollars worth of food is going to waste" as farmers face a "massive surplus of highly perishable items." Food is freqently left on the field or tilled underground. This crisis is "having a disproportionate effect on warm-weather states and smaller farms," Kara Heckert, California regional director for the American Farmland Trust, told The Guardian. Some farms have begun selling directly to consumers through CSA boxes, but this workaround doesn't provide an outlet for donations of surplus food. To address this gap, California's Department of Food and Agriculture is providing financial assistance to ease the burden on farms wishing to donate what they can't sell to food pantries. 
The economic impact of the pandemic has sent a record-breaking number of Americans to food banks—and it has been difficult for them to meet the demand. Under normal circumstances, pantries are filled with non-perishable items, but shelf-stable goods have been selling out in grocery stores. An influx of produce, diverted from its usual food service destinations, has helped to cover this dip in donations. Expanded food recovery programs can bridge the gap between an increase in wasted food and an increased need for food assistance.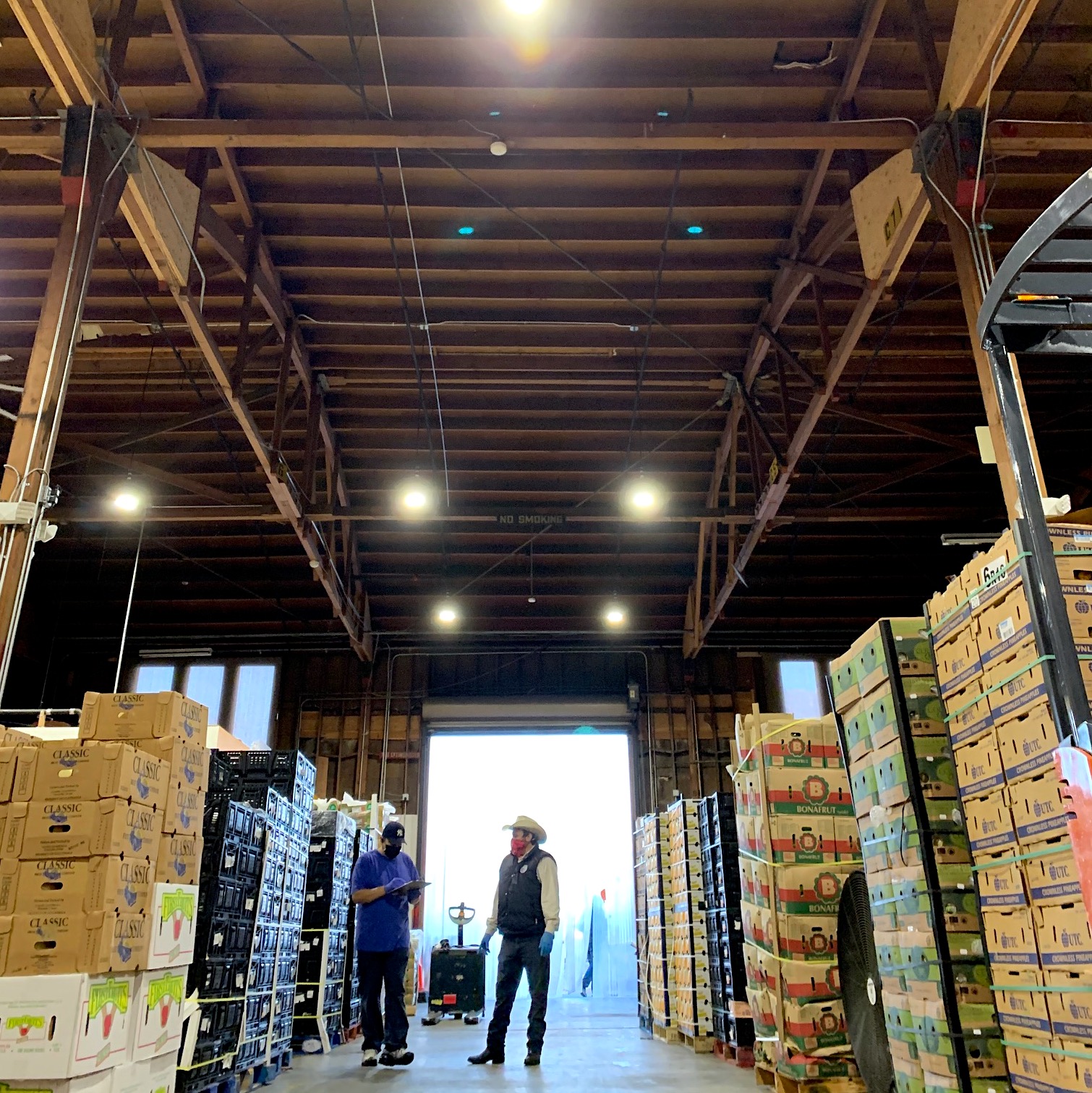 Pallets of rescued fruits and vegetables fill the Produce Pit Stop in Bell—waiting to feed people, rather than sit in a landfill.
In Southern California, Food Forward helps connect the dots between wholesale produce sellers and receiving agencies of all sizes. At Food Forward's Pit Stop, our warehouse equipped with a massive refrigerator and dry storage space, our staff is able to accept large donations of food from the Los Angeles Wholesale Produce Market. In order to effectively distribute fruits and vegetables to more communities during this time, Food Forward is working with partner agencies to establish additional food distribution hubs, called Rapid Response hubs. At these hubs, we're able to break down pallets of fruits and vegetables and give food pantries the amount of fresh produce that they can use. In an average week during this pandemic, Food Forward's wholesale team recovers 750,000 pounds of produce from going to waste. All of this food is sent to hunger relief agencies serving people experiencing food insecurity. Such a radical change in the food system required an immediate response, and Food Forward is working to creatively meet this challenge. 
References
By Nora Healy, Volunteer Program Assistant