We often talk about food insecurity—the lack of access to enough good, healthy, and culturally appropriate food—here at Food Forward. But just how many people does food insecurity affect? And how does food insecurity affect different people? We're digging into the statistics on food insecurity in the U.S. to learn more about this issue.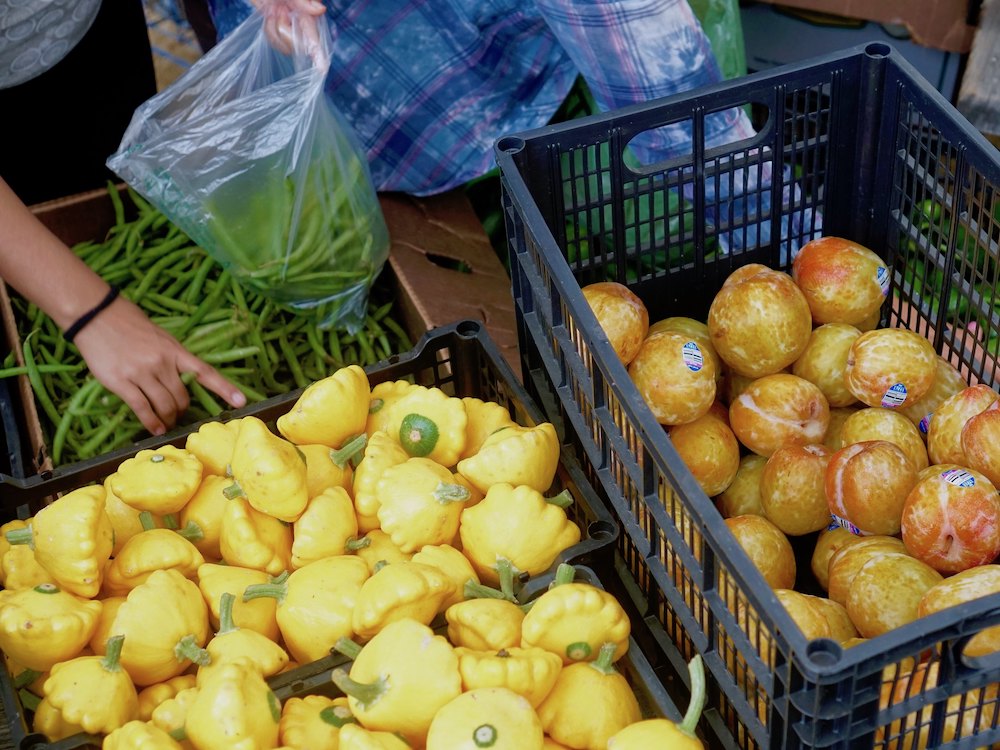 Many people who experience food insecurity struggle to afford nutritious foods like fresh fruits and vegetables, which are typically more expensive. 
U.S. Food Insecurity Stats
Every year, the United States Department of Agriculture (USDA) conducts a nationally representative survey to determine the prevalence and severity of food insecurity throughout the country. The most recent data set we have access to is from 2018—so this data reflects trends prior to the COVID-19 pandemic. For more on COVID-19 food insecurity statistics, keep reading to the end of this post. 
• 37.2 million—this was the number of people living in food-insecure households in 2018. That's over 11% of the total population.
• Among that 11%, 5.6 million households, or 4.3%, experienced very low food security.
• The 2018 rate is an improvement from 2017, when food insecurity affected 11.8% of households.
Food insecurity is more likely to affect people experiencing poverty, and affects certain regions more than others.
• 35%—or over ⅓—of households with incomes below the federal poverty line experienced food insecurity.
• Food insecurity is more common in large cities and rural areas, and less common in suburban areas.
The prevalence of food insecurity also differs based on what state you live in. Food insecurity rates are highest in the South, where on average 12% of households experience food insecurity. The next highest are several states in the Midwest/Appalachian region: Kentucky, West Virginia, Ohio, and Indiana.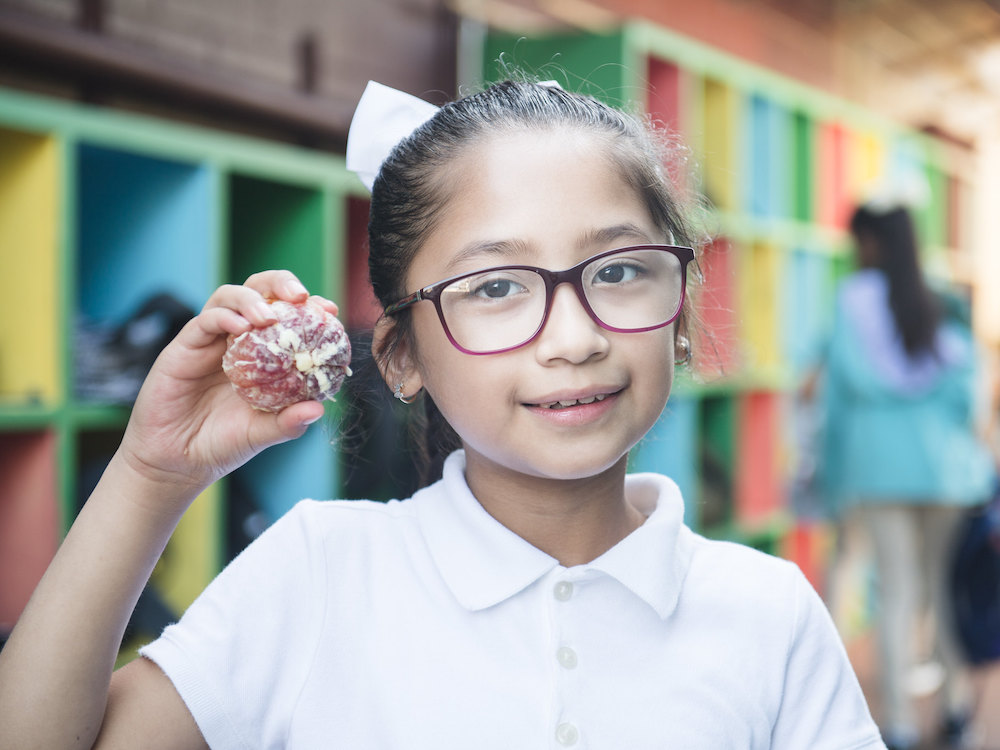 Households with children are more likely to experience food insecurity than households with only adults.  
Child Food Insecurity Stats
Food insecurity affects families with children at higher rates—especially single mothers and fathers.
• 13.9%—the percentage of households with children that experienced food insecurity in 2018.
• Additionally, 27.8% of households led by single mothers experienced food insecurity in 2018, while 15.9% of households led by single fathers experienced food insecurity.
• Very low food insecurity is also more prevalent among households led by single mothers.
Many parents shield their children from hunger by skipping meals themselves so their children have enough to eat. However, in 7.1% of households, both children and adults experienced food insecurity at some point.
Race and Food Insecurity Stats
Food insecurity is an issue of racial justice. Compared to white Americans, people of color experience food insecurity at higher rates.
• White people experienced food insecurity at a lower rate than the national average of 11.1%, with 8.1% of white households experiencing food insecurity.
• 21.2% of Black households experienced food insecurity, while 16.2% of Hispanic households experienced food insecurity. The data does not include other racial groups, but does show that 10.2% of people who did not identify as white, Black, or Hispanic experienced food insecurity.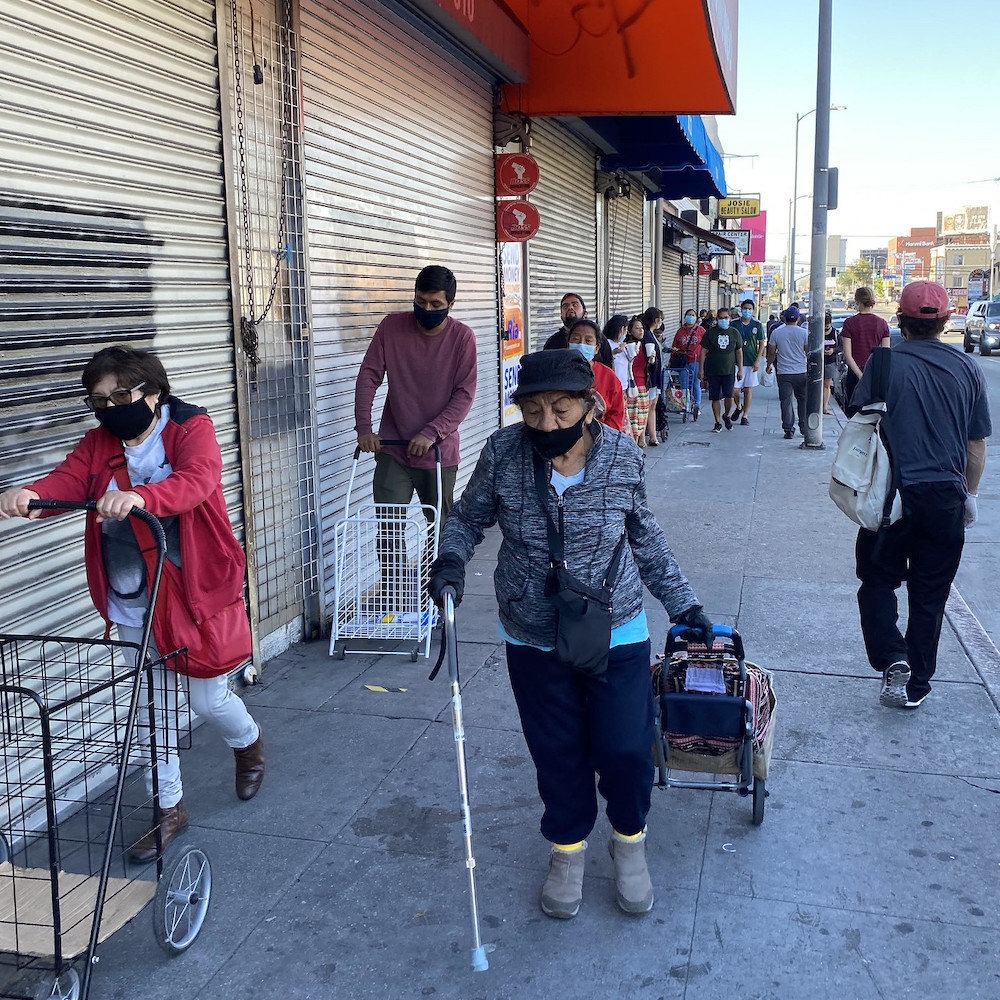 The COVID-19 crisis has driven up food insecurity statistics across the country, especially among marginalized groups.
COVID-19 and Food Insecurity
Since the USDA food insecurity statistics are released the year after they are collected, we won't have a full picture of how the COVID-19 pandemic and economic downturn is affecting food insecurity until 2021. However, through other studies conducted since March, we can start to understand the current state of food insecurity in America.
Feeding America, the nation's largest network of food banks, has reported a 70% increase in demand for their services since the COVID-19 crisis began.
• According to Feeding America, around 40% of the increase in food insecurity is coming from people who had never been to a food bank before the pandemic.
• 1 in 5—the number of households that reported experiencing food insecurity in late April in two national surveys that used questions from the USDA's food security questionnaire. This represents a nearly 100% increase in food insecurity from 2018 levels of 11%.
Like food insecurity more generally, certain groups—people of color, families with children, and people experiencing poverty—are more impacted right now. According to a national poll conducted at the end of April, 44% of all Americans were afraid they won't be able to afford food or groceries. That number was even higher for those with incomes less than $50,000, for gig workers, and for those temporarily unemployed. Additionally, "63% of Hispanics and 47% of African Americans are afraid they won't be able to afford groceries, compared to 39% of whites."
• In the same two national surveys from late April, 2 in 5, or 40%, of households with mothers and children under the age of 12 experienced food insecurity. 
• 31 million children receive school lunches every day. While many school districts are providing drive-through or delivery lunches for families, schools being closed has a significant impact on families' ability to feed their children.
• Food insecurity is also felt more strongly among domestic workers who are primarily women, women of color, and immigrants, and also make significantly less than other workers. In early April, 84% of domestic workers surveyed reported that they will not or are uncertain if they will be able to afford food for the coming weeks.
For more about how COVID-19 is affecting our food system, check out our post on food waste during COVID-19.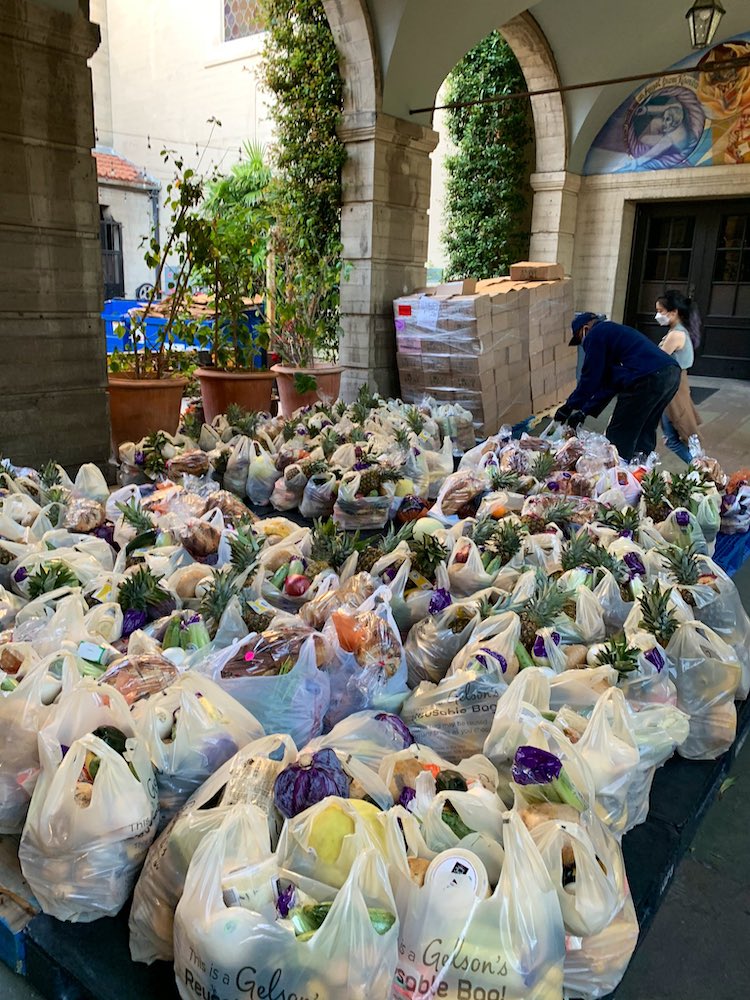 To combat increases in food security, many food pantries are scaling up their free distributions.
How COVID-19 will shape future stats
While we don't know what the future holds, or how the data will look in 2020, we can take some cues from the trends in food insecurity levels after the Great Recession of 2008 and 2009. During that time, both unemployment and food insecurity spiked. From 2008 to 2011, food insecurity rates were between 14.5% and 14.9%. It is likely that we will see a similar, potentially sustained increase in the prevalence of food insecurity as a result of the COVID-19 crisis and the rise in unemployment.
• The unemployment rate spiked in April 2020 at 14.7%, and is now at 11.1%. This is compared to rates of 3.5% unemployment prior to the pandemic.
• Feeding America estimates that if unemployment and poverty rates increase to Great Recession levels, food insecurity will also rise. As of June 3, they predict that more than 54 million people, including 18 million children, may experience food insecurity due to COVID-19. 
This projected increase is equivalent to a 45% increase in current food insecurity rates. This could potentially bring the number of households experiencing food insecurity up to about 16% nationwide.
Resources:
https://www.ers.usda.gov/data-products/ag-and-food-statistics-charting-the-essentials/food-security-and-nutrition-assistance/
https://www.feedingamericaaction.org/the-impact-of-coronavirus-on-food-insecurity/
https://www.marketplace.org/2020/05/07/44-of-americans-fear-they-wont-be-able-to-afford-food-poll-finds/
https://www.brookings.edu/blog/up-front/2020/05/06/the-covid-19-crisis-has-already-left-too-many-children-hungry-in-america/
https://domesticworkers.org/sites/default/files/Coronavirus_Report_4_8_20.pdf
https://www.ers.usda.gov/amber-waves/2009/december/food-insecurity-up-in-recessionary-times/
https://www.cnbc.com/2020/07/08/feds-bullard-sees-unemployment-falling-to-as-low-as-7percent-this-year.html
https://www.kcet.org/food-living/the-challenges-of-feeding-hungry-school-kids-in-a-time-of-crisis