"…the suffering inherent in hunger is preventable and unnecessary in a society well supplied, oversupplied with food." – Janet Poppendieck, Sweet Charity

In this post, we'll break down hunger in the United States today from a policy & practical perspective, with three main topics:
1) What the White House is doing and saying about hunger right now
2) Current facts & statistics about food insecurity in nation, state, and county
3) Food Forward's fight against hunger in Southern California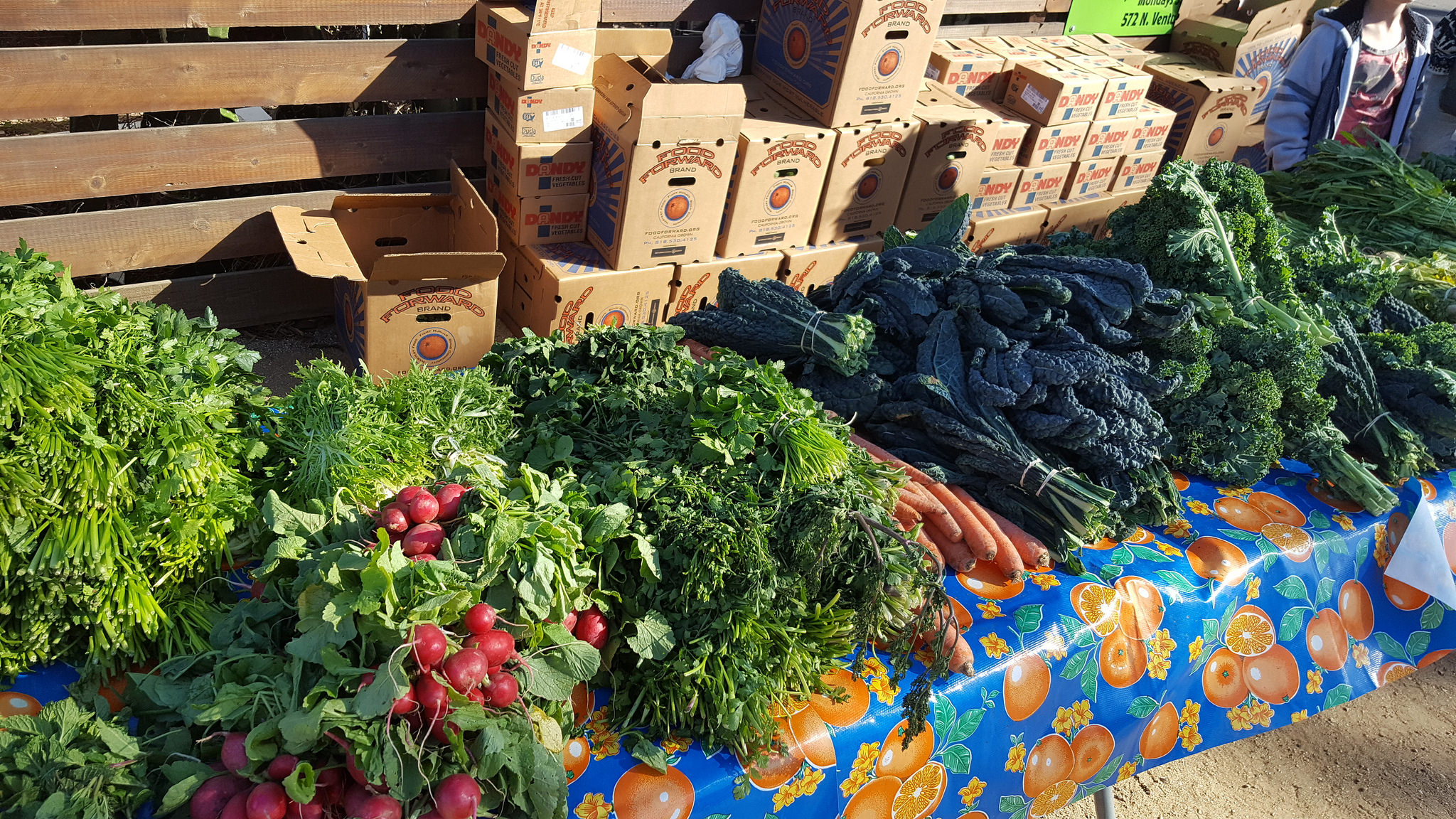 White House Hunger Policy
Last month, the White House unveiled its budget proposal for 2019. The proposal would make sharp cuts to domestic programs, while at the same time increasing military spending and enlarging the federal deficit by $7 trillion (Source: New York Times).
This blueprint from the executive branch comes as no surprise: In the first year of the Trump presidency, Americans have seen attacks on access to food, food safety protections, school nutrition standards, healthy and sustainable farming practices, and rights for workers in the food industry (Source: State of the Plate). Many Americans live with uncertainty and fear about the state of our nation's social safety net. This administration also repeats common myths about hunger, including the myth that government food assistance rewards laziness. In reality, the average benefit of SNAP (the Supplemental Nutrition Assistance Program, or "food stamps") works out to only $1.40 per person, per meal and includes work or volunteering requirements (Source: MAZON).
In this latest budget proposal, the While House suggests cutting SNAP funding by over 30% in the next decade, increasing work requirements for those receiving government food benefits, and limiting SNAP recipients' ability to choose the food they buy (Source: New York Times). The White House states that SNAP reforms will "target benefits to the neediest households" without explaining who is actually going hungry in our communities, or considering the root causes of hunger (Source: The White House).
We'd like to talk about all of the people, ALL around us, who experience food insecurity.
Who are the people going hungry?
And what does that mean for Food Forward's work here, in Southern California?
How many people are hungry in the U.S.?
The United States Department of Agriculture reports that in 2016, the most recent year for which data is available, 12.3% of Americans (over 41 million people) were food insecure, "meaning they lacked access to enough food for an active, healthy life for all household members" (Source: USDA). This statistic is right around where it was in 2015: 12.7% (Source: USDA).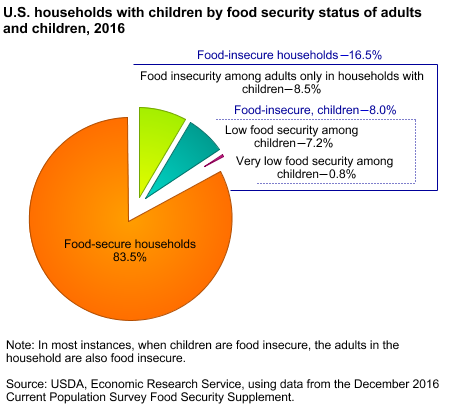 Who are the people experiencing high rates of hunger?
Households with children experienced higher rates of food insecurity, at nearly 17% (Source: USDA). There were other kinds of households that experienced higher-than-average rates of food insecurity, too: households with incomes near or below the poverty line; households with children headed by single women or single men; women or men living alone; Black- and Hispanic-headed households; and households in rural areas OR principal cities of metropolitan areas (like Los Angeles, in the Los Angeles Metropolitan Area) (Source: USDA).
In the U.S., other groups experiencing disproportionately high food insecurity rates include LGBT adults (29% of whom have struggled to feed themselves or their families); veterans (27% of Iraq and Afghanistan veterans have struggled to put food on the table); college students (approximately half of whom are food insecure); and community college students in particular (nearly two-thirds of whom struggle with food insecurity) (Sources: UCLA School of Law, Journal of Public Health and Nutrition, Broton & Goldrick-Rab, and Wisconsin HOPE Lab).
How many people are hungry in California?
Food insecurity varies widely by state, between 8% and 19%. In California, food security hovers slightly lower than the national average (Source: USDA).
According to Feeding America's annual Map the Meal Gap project, 12.5% of Californians, or 4.9 million people, were food insecure across the state in 2015 (Source: Feeding America). More than 1.2 million people are going hungry Los Angeles County, where Food Forward is based (Source: Feeding America). Los Angeles County is home to the most food insecure children of any county in the country—over 480,000 children (Source: Feeding America).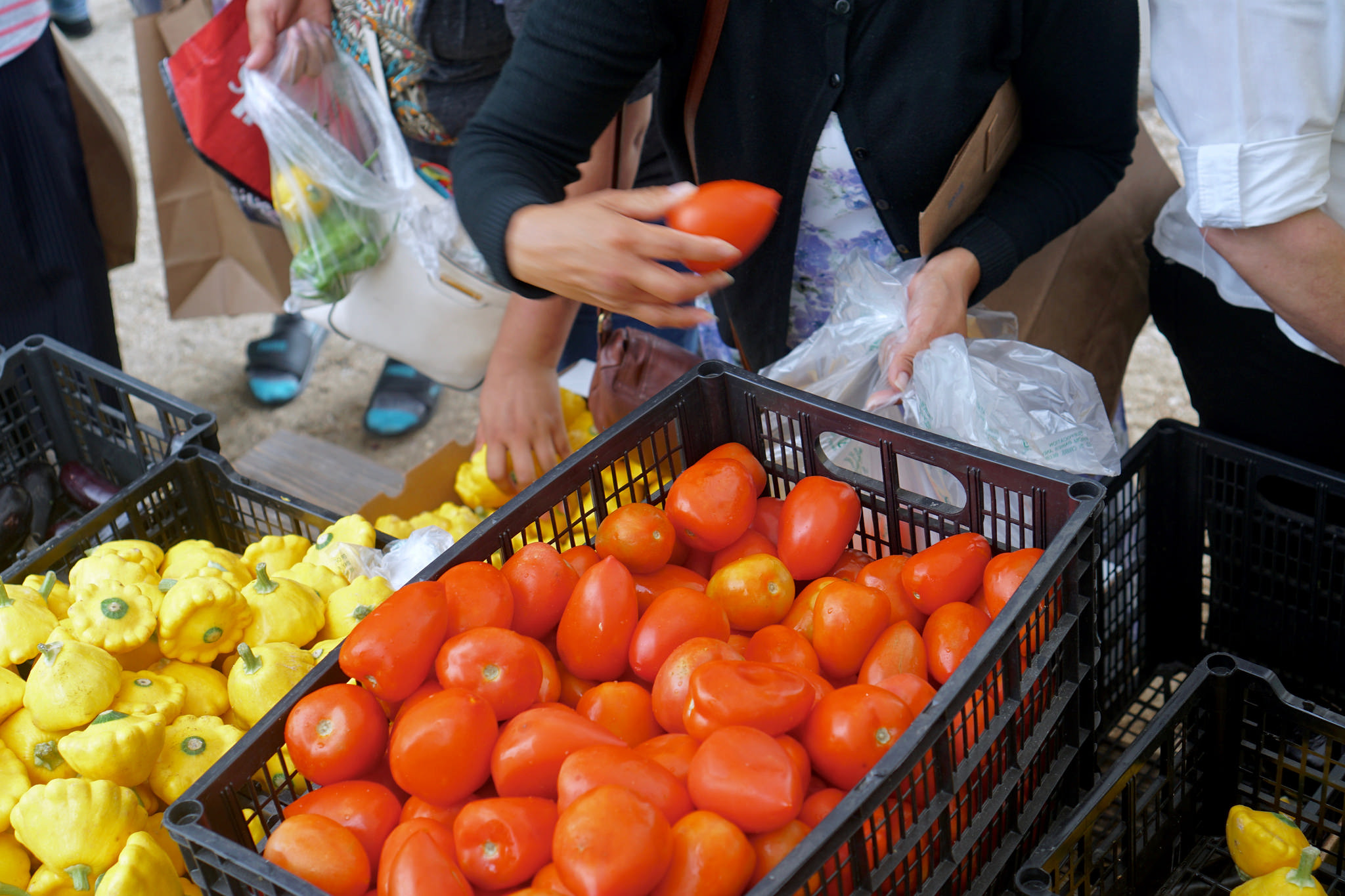 What does all of this mean for Food Forward's work?
The body of research on hunger shows that all kinds of people are hungry – those in rural and urban areas; people in single households and households with children; people of color; those who have served in the military; and many, many more.
In 2017, Food Forward donated surplus produce to 225 primary hunger relief partners across the social service sector in Southern California. These local direct service agencies are uniquely situated to fight hunger in the geographies we serve because they understand the needs of their own communities best. By forging relationships with a variety of agencies, Food Forward supplies nutritious produce to the diverse communities of Southern California through a wide array of hunger relief models.
Although the February White House budget proposal is just that — a proposal — enacting food assistance cuts on the scale suggested would necessarily result in nonprofits and charities filling the gaps in America's safety net. Creating meaningful partnerships to serve communities most impacted by food security would become more important than ever. Food Forward believes that access to fresh, healthy food is a human right, and will continue to forge partnerships to make food assistance possible.
Resources on hunger in the United States:
Food Policy Action Education Fund's State of the Plate
USDA: Household Food Security in the United States in 2016